Name: Mae LeRoy
Age: 24
Job Title/Company: Event Coordinator at HarborWalk Village (located in Destin, Florida)
Hometown: "I'm actually a military brat!" But if she had to choose, South Carolina.
How She Got Here: College? Radford University. Major? Music business. Minor? Entrepreneurship and management. Internships? Mae had plenty. One took her to Panama City with Gulf Talent Services where she "helped recruit for different events, planned weddings and [made] sure that the entertainment was on time". Another was working productions and events at Radford University. The last one was working with the HarborWalk Village as a marketing and events intern. 
A Day in the Life: "I typically spend the day evaluating, executing and planning events that are going to bring the clientele down into HarborWalk Village to spend money at our on-property merchants.  So, currently, I am working on Santa and making sure that he arrives logistically and [keeping] everyone safe—especially nowadays with COVID-19. Events are run very differently than how they normally would be."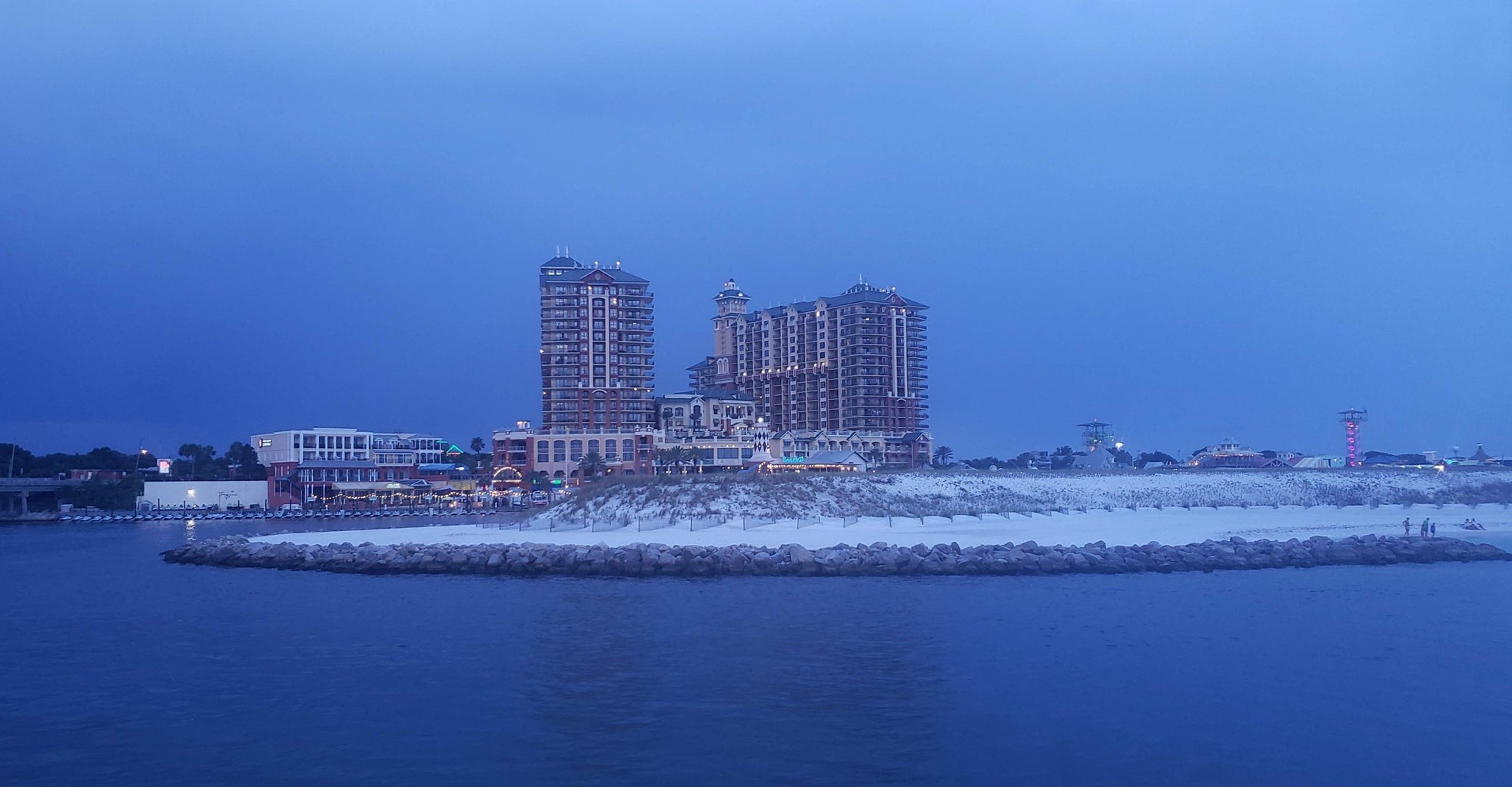 Favorite Events: "Some of my favorite events… we used to do a Blues, Brews and BBQ event." A what? "That was a barbecue competition where local restaurants came down and made their best barbecue dishes." Oh! "[People] get to come and sample all the different barbecues."
Dream Event: A themed event where a variety of local restaurants come together to offer a wide selection of drinks. Mae compared to an event that Epcot has—the Food & Wine Festival. Even the mention of this event got me very excited since my family tries to go to that festival every other year.
Mae's Handbook to Someone Looking to Enter the Events Field: "Take your opportunities as they come, I didn't really fall into this career—the traditional route. I got an internship after college while most people do it during [college]. Volunteer at any local events, try to make connections and any opportunity you see I say take it! You make your own luck in this industry with hard work and determination.
Mae's Handbook to Any Student Entering the Job Market at This Time: "Don't get disappointed because the hospitality industry is going to bounce back. Right now, there isn't a lot of travel due to COVID and different fears but there are people who are itching to travel—itching to get out! They're itching to work in the hospitality industry, and it is going to be ready when they are ready to come back out into this. So, things might seem bleak right now but that does not mean you need a career change. It just means you need to buckle down and get ready for next year. 
Mae had this great story about working a Mardi Gras parade event (one of the biggest events the HarborWalk Village hosts throughout the year). Some of her volunteers had not shown up. Somebody had cut the rope used to block off the parade route. Two girls were doing a TikTok dance in the middle of the parade. Mae said she is "pretty sure [she is] out there on the web"—web, or internet—"just yelling at these little children". The overall lesson she learned from this? "Yeah, so sometimes things just don't go your way. But don't let it ruin the entire event."
Want to see more HCFSU? Be sure to like us on Facebook and follow us on Instagram, Twitter, TikTok, Youtube and Pinterest!