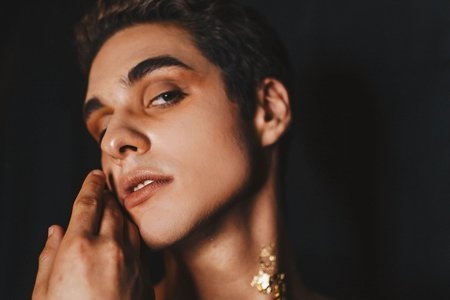 A Look into the Male Modeling Industry with Bijan Adili
The modeling industry is often given a bad reputation for setting unattainably high beauty standards. As a result, it has become a field that many people are too intimidated to explore professionally. We commonly hear about women having this experience, but the same exists for male models as well. Regardless of your gender, the pressure of fitting into a certain image of beauty is never easy to handle. However, many models are able to overcome the anxiety of societal pressure by learning to build confidence in front of the camera. We sat down with Bijan Adili to hear about his experience with the male modeling industry.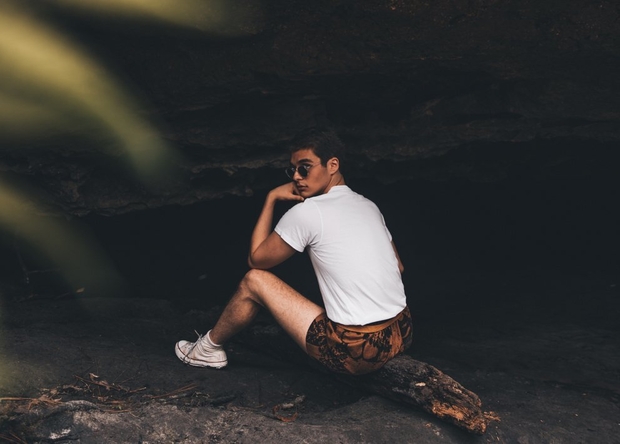 Her Campus (HC): Which organizations are you a member of at Florida State University?
Bijan Adili (BA): I am a Digital Assistant for Strike Magazine. I basically create content for their online interface, which includes photoshoots, online articles, and promotional videos. I have also modeled for Clutch Magazine, and I am currently in a show for the Student Theatre Association at Florida State. I've also starred in several School of Theatre productions at Florida State University.
HC: How did you first take up an interest in modeling?
BA: I've always been interested in fashion and fashion magazines like Vogue, GQ and V Magazine. Also, a lot of people have suggested that I should look into modeling. So, I think a combination of those two things is what inspired me to submit my portfolio to local various magazines.
HC: What kind of work have you done for Clutch Magazine? How was your experience?
BA: I've modeled for Clutch twice; once in their Spring 2018 Menswear Shoot and once in their Fall 2018 Beauty Shoot. With Menswear, it was my first encounter with modeling professionally and I was a little nervous, but ultimately, I began to feel comfortable in front of the camera. The shoot took place in the forest at one of the sinkholes in Tallahassee, which allowed the other models and I to experiment freely with different poses and aesthetics.
HC: And how was your experience with the Beauty Shoot?
BA: Well, throughout middle school and the beginning of high school, I was very overweight and struggled with my self-confidence. To make things worse, I was constantly bullied for not only my weight but also my appearance. So, psychologically, that tampered the way I perceived my own beauty. Although I have rebuilt my self-confidence over the years, I was still shocked to be contacted for a beauty-specific shoot. However, during the actual shoot, I realized that the past didn't matter anymore, and I truly felt beautiful.
HC: What kind of creative work do you do on your own?
BA: In my free time, I like to create fashion films that primarily focus on combining elements of aesthetics, music and art. I tend to lean more towards dark visuals with double meanings that are deeply personal to me.
HC: As a model and performer, have you ever faced any hardships associated with male beauty standards?
BA: Absolutely. As a gay male, there's a lot of pressure in the community to look a certain way. These beauty standards aren't just limited to facial features, but also body types. I think my mentality has evolved over time and I've realized that these standards are just bullshit. I think being uniquely yourself––as cliche as it sounds––is far more interesting than trying to emulate perfection.
HC: What is your perspective on the industry now? What would you like to see changed?
BA: In terms of representation, I think the industry has a lot of work to do. As a society, we see the same types of beauty over and over again. This change is something I'm actively trying to be a part of with my job at Strike Magazine. My team's main focus is to give more attention to communities that are often underrepresented in the fashion industry. But despite its room for improvement, this is an industry that I have grown to love. I admire the creativity of not only the art directors but also other models who effortlessly shine in front of the camera.
HC: What is your advice for young boys and men who aspire to enter this industry?
BA: My advice would be to go after every single opportunity that you can, regardless of the size of the publication or whether or not you're being paid. What's important is that you are being given an opportunity to build your portfolio, which can only help your career. Also, I would say to not let this industry make you feel anything less than beautiful. We all have unique traits that are worthy of attention and admiration, and it's important to remember that.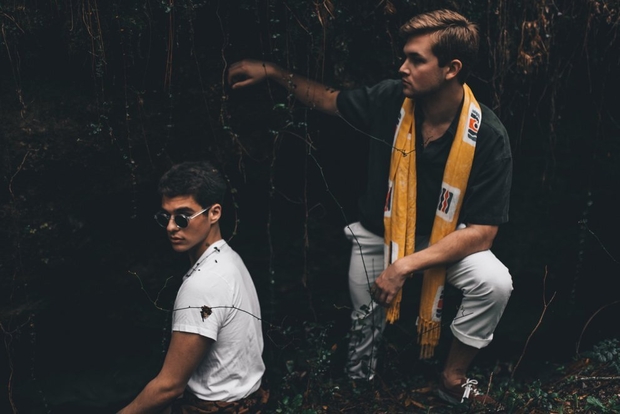 All photos courtesy of Bijan Adili.