London Fashion Week Goes Virtual
Fashion week is the most notable time in the fashion industry. Designers, models, buyers, journalists and all industry leaders come together in cities all around the world to work on or watch these runways. However, due to the inability to travel worldwide or even gather in large groups at the risk of the coronavirus, everyone is trying to create a new norm. The fashion industry is no exception as they are creating a virtual space to conduct their runways during fashion week. London Fashion Week 2020 has taken their upcoming show in June as an opportunity to rework fashion week to fit the needs of the current state of the world.
Despite other major fashion events, such as the Met Gala, being postponed, London Fashion Week is not letting a pandemic stand in the way of their success. London Fashion Week's virtual experience will not only launch the new collections by designers, but it will also be a space for designers to show off lookbooks, showrooms and create a space for a new kind of fashion communication. As noted by Vogue, there will be Q&A discussions with designers, Instagram livestreams, Zoom conferences and more engagement with consumers to heighten the virtual experience. Despite the setback of not having a live runway that both industry leaders and consumers are so used to, this is an opportunity to create a space of inclusivity while still practicing social distancing.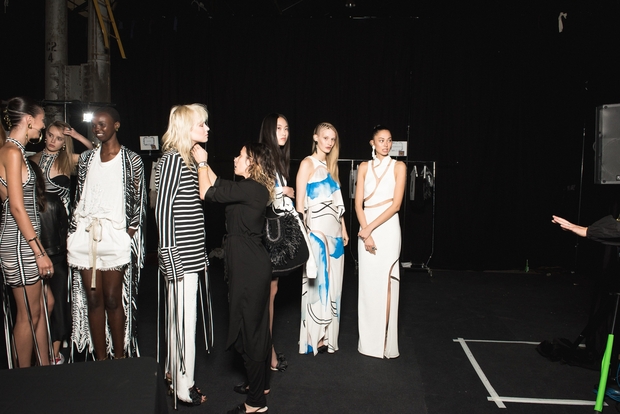 London is not the first major fashion week city to create a virtual fashion space. Shanghai Fashion Week, held in early April, conducted a digital fashion week. Although this experience wasn't an exact parallel to what London has in mind, it is fair to assume that if other cities follow this new system, they will all have their unique approach. London Fashion Week is currently centered on newness and reinvention through storytelling. According to The Independent, Caroline Rush, chief executive of the BFC, said that by "creating a cultural fashion week platform, we are adapting digital innovation to best fit our needs today and something to build on as a global showcase for the future."
Going virtual isn't the only major change to London Fashion Week this year. The decision has also been made to make the runway gender-neutral, combining both men's and women's collections for the show. Designers will have the option of showing the season's looks either in the June show (originally men's fashion week) or September show (originally women's fashion week). Although fashion weeks from other locations haven't confirmed this switch on their part, London has confirmed they will be practicing this gender-neutral virtual runway space for the next 12 months.
Although these changes in the fashion week industry may seem unorthodox, they also speak to a larger issue. Fashion has always been a reflection of societal issues and what is going on in the world and this pandemic is no exception. This change is giving designers an opportunity for reinvention and platform to stand with their consumers. Although the process may not be seamless and it is all-new, designers are continuing to design, models are continuing to model and fashion week is not going anywhere.
Want to see more HCFSU? Be sure to like us on Facebook and follow us on Instagram, Twitter and Pinterest!