As Earth Day this year is closely approaching, it's more important than ever to be mindful of your actions towards the environment. Next Thursday, April 22, is Earth Day! Here are a few simple tips you can start today to help you on your personal journey of giving back to the environment.
1. Start A Separate Bin for Recyclables
Many people don't know that there are recycling drop-off locations locally in Tallahassee. Some people's apartments and housing have their own recycling system, but even if yours doesn't, you can still recycle in Tallahassee. Here's a quick guide to what you can and cannot recycle.
Do Recycle:
Paper & Cardboard:
Corrugated cardboard, magazines, office paper, paperboard, paper cardboard dairy and juice cartons, mail and packaging
Glass:
Clear, brown and amber glass
Metal:
Aluminum, steel and aerosol cans
Plastic:
Water and soda bottles, empty milk and juice containers, detergent bottles, household cleaners
Don't Recycle:
Any paper, cardboard, plastic, glass or metal with food waste, plastic bags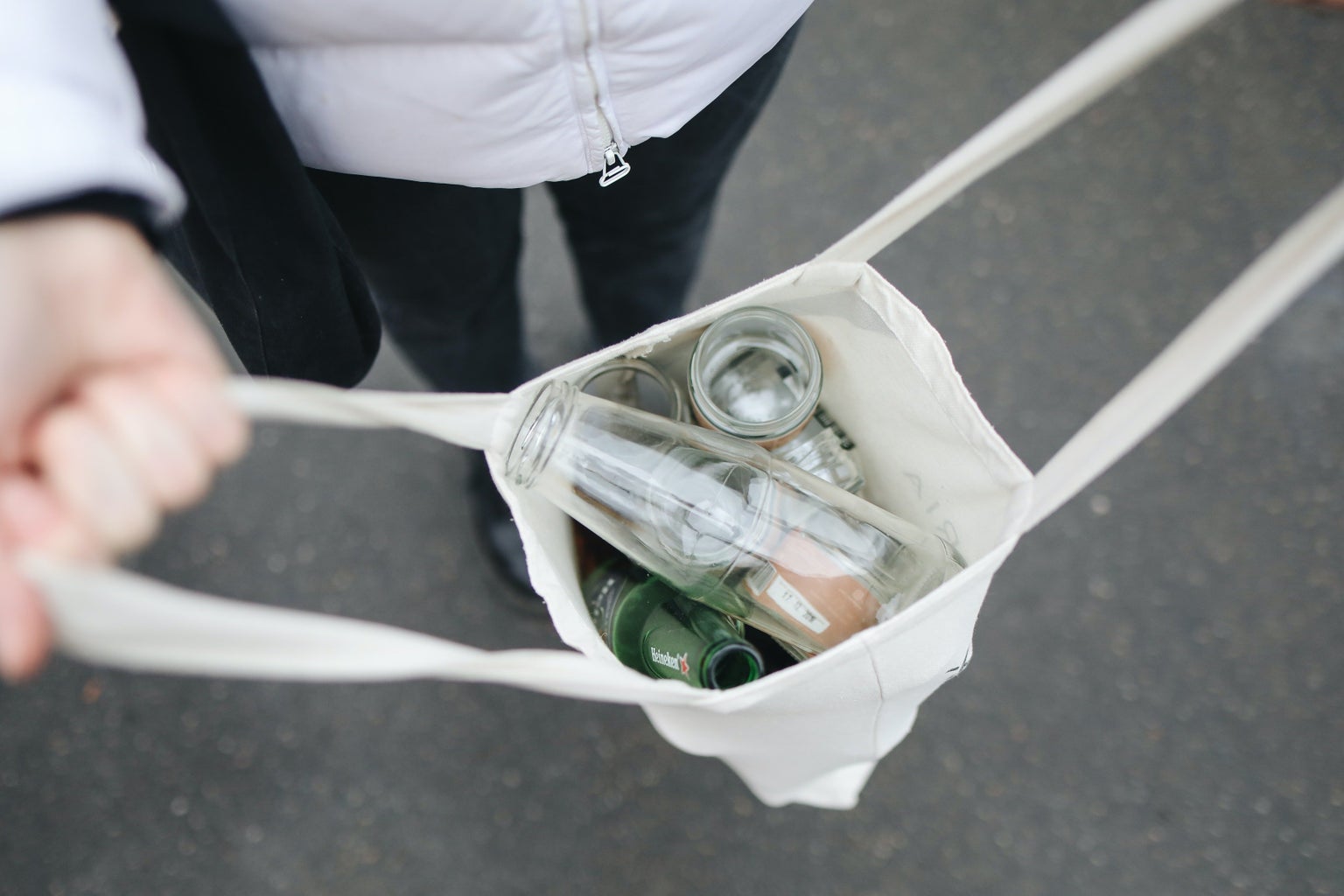 Here's also a list of drop-off locations in Tallahassee to see which is closest to you.
Publicly Accessible Recycling Multi-Centers
Location Description – Address Area
Renaissance Building – 435 N. Macomb St. Central
St. John's Episcopal Bookstore  – 131 N. Calhoun St. Central
Four Points by Sheraton – 316 W Tennessee St. Central
Miccosukee Rural Waste Service Center – 13051 Miccosukee Rd. Northeast
Black Dog Café –  229 Lake Ella Dr. Northwest
Woodville Rural Waste Service Center – 549 Henry Jones Rd. South
Hilaman Golf Course – 2737 Blair Stone Rd. Southeast
Leon County Solid Waste Management Facility – 7550 Apalachee Pkwy. Southeast
Ft. Braden Rural Waste Service Center – 2485 E. Joe Thomas Rd. Southwest
Tallahassee Solid Waste Services Office – 2727 Municipal Way West
2. Conserve Water and Electricity
This seems like a small course of action, but just cutting down a little bit every day will go a long way. The less water you use, the less runoff and wastewater that will eventually end up in the ocean.
3. Shop Sensibly
Avoid using plastic bags if you can. I like to keep my reusable shopping bag in my car, so I can have it whenever I go out. Consider buying less plastic if you are able. Look at the products you're buying and try shopping from environmentally-friendly brands. In terms of clothes, there is so much waste from fashion being thrown out. If you can, try purchasing from companies that use sustainable practices or consider thrifting or second-hand shopping, you might be surprised what steals you can find that will make you and your wallet feel good.
4. Keep Learning and Educate Others
Keep an open mind and always research! Remember, depending on what town you're in, some recycling practices are different and vary from place to place. A quick Google search to your county website will tell you what you can do! More importantly, friendly conversations can go a long way in promoting healthy practices. My roommate has been the most significant influence on what I know about helping the environment. It's a chance for you to encourage people around you to be more environmentally conscious and a chance to learn from other people too.
Want to see more HCFSU? Be sure to like us on Facebook and follow us on Instagram, Twitter, TikTok, Youtube and Pinterest!