Lion's Den Creative: Combining Sustainable Fashion With Art
By combining her passion for art and sustainability, Vanessa Villarreal, founder of Lion's Den Creative (LDC), has brought the thrifting game to a whole new level. Lion's Den Creative launched in 2019 and has grown into a fully one-woman operating business. She takes thrifted clothing and accessories and turns them into beautifully hand-crafted pieces of art. Vanessa talks all about her journey and what the future holds for LDC.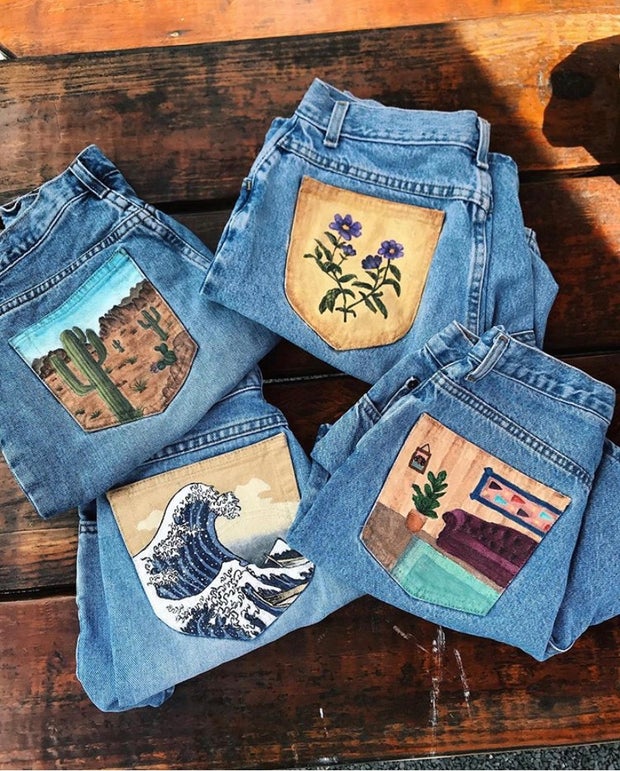 Photo by Vanessa Villarreal
Her Campus (HC): How did LDC start?
Vanessa Villarreal (VV): I had been creating for a while, but I was always intimidated by painting because of the lack of control. But after watching a YouTube video of a girl painting clothing, I was inspired to try it out. At the same time, I was really into thrifting, specifically for denim. I started posting my work on Instagram just for fun—I wasn't thinking of selling at all. However, more and more people were asking if they could purchase from me and encouraging me to sell them, and eventually, after about a year, I figured why not make them available to those who see value in my art. I started the official Instagram in September of 2019, and that's how it really started, just on a whim.
HC: What is the mission of LDC?
VV: The mission of LDC is to combine art and sustainable fashion, and make it accessible to others. Through LDC, I want to show that art and sustainability can co-exist. The fashion industry poses a threat to our Earth and the livelihood of others with the use of sweatshops, so we need to be more intentional about our shopping. It's all about combining my love for creating art with my passion for thrifting and making it available to those who want to be more earth-conscious in their fashion.
HC: LDC is focused on sustainable practices, can you explain some of the ways you accomplish this?
VV: The basis of LDC is my jeans, which are sourced by second-hand shopping. With that, I also want to be conscious of every other aspect of my business. In terms of shipping, I really make an effort to have eco-friendly shipping materials. This includes compostable products, recycled materials and minimal packaging. I wanted to make sure I minimized my waste and reduced my carbon footprint.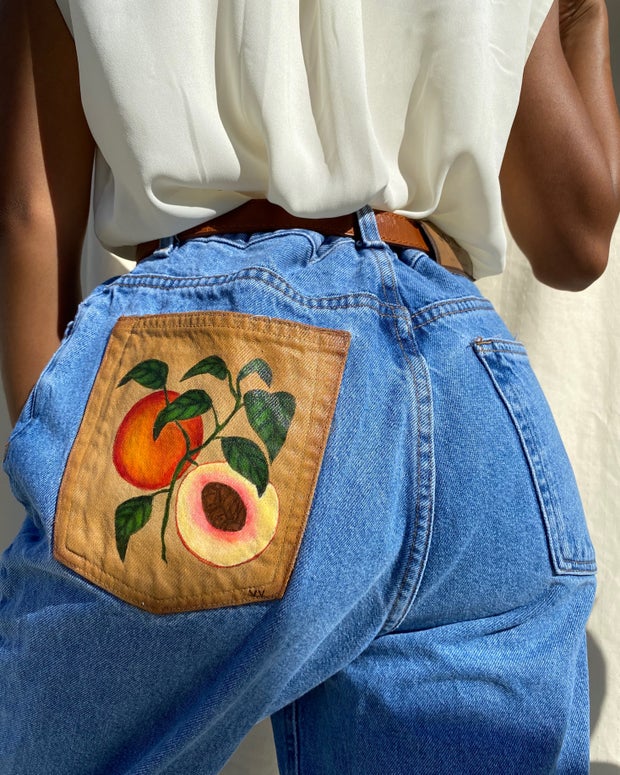 Photo by Vanessa Villarreal
HC: What is one of your favorite moments since starting LDC?
VV: Probably the fact it has brought me close to a lot of people. I'm the type of person that would immediately suggest painting at the park when making plans with friends or meeting new people. Painting has been a way for me to bond with other people and I'm very thankful for the memories I made in Gainesville painting in the park with friends. Also, in November of 2019, I had my first market appearance. It was the first time I actually sold my pieces in person and I was overwhelmed by the support! It warmed my heart seeing how many people were willing and interested in spending money on my art and saw value in my art as a result.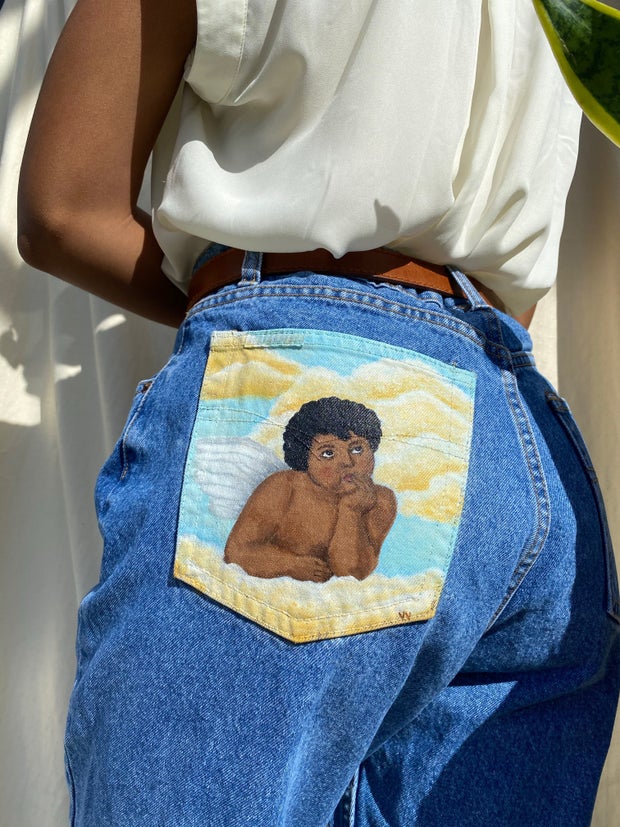 Photo by Vanessa Villarreal
HC: What does the future hold for LDC?
VV: Since starting LDC, I haven't held many expectations. I always want it to be a creative endeavor before it is a business. But I recognize it is growing, so on the business aspect of it, I've been trying to set more goals. I would say I want it to always be an outlet for me to create. It's a reason to do what I love, which is thrifting and painting. I recently worked with Lee jeans, and I really enjoyed it and am super grateful for the opportunity! I'm open to whatever the future holds, including more collaborations and partnerships.
You can visit Lion's Den Creative on Instagram @lionsdencreative and shop their website.
Want to see more HCFSU? Be sure to like us on Facebook and follow us on Instagram, Twitter, TikTok, Youtube and Pinterest!