Lifetime's First LGBTQ Christmas Movie: The Christmas Setup
The Christmas Setup, Lifetime's first LGBTQ-led cable film focused on a gay romance, will be featured on our screens this upcoming winter season. Lifetime is known for the multitude of romantic movies released every holiday season and this new holiday romance stars Blake Lee and his real-life husband, Ben Lewis. The Christmas film was, in fact, written by members of the LGBTQ community and stars two lovebirds who have been set up by friends during the holiday season and end up being faced with making a difficult decision that will make or break their love story.
Blake Lee and Ben Lewis are not new to the TV screen. Blake Lee is known for his roles on Parks and Recreation and Mixology. His husband, Ben Lewis, is an actor and writer, recognized for his work in Arrow and Scott Pilgrim vs. the World. Blake Lee and Ben Lewis have been married to each other since January of 2016.
Lifetime describes the plot on their press site for The Christmas Setup as follows: "Hugo, a New York corporate lawyer and his best friend Madelyn head to Milwaukee to spend the holidays with his mom Kate, who is also in charge of the local Christmas celebrations. Ever the matchmaker, Kate arranges for Hugo to run into Patrick, Hugo's high school friend and secret crush, who has recently returned after a successful stint in Silicon Valley. As they enjoy the local holiday festivities together, Hugo and Patrick's attraction to each other is undeniable and it looks as though Kate's well-intentioned Santa-style matchmaking is a success. But as Hugo receives word of a big promotion requiring a move to London, he must decide what is most important to him."
The Lifetime team explains that their mission for this year is to redefine the traditional holiday movies that they have aired in the past and turn the channel into something more inclusive in front of and behind the camera. This explains Lifetime's reasoning behind casting a gay couple who is also married in real life. Blake Lee and Ben Lewis will also be joined by Ellen Wong from GLOW and Fran Drescher, who is best known by her role in The Nanny, as supporting characters.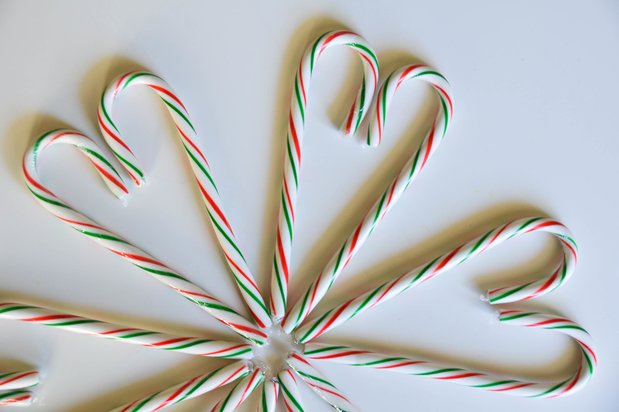 Jocelyn Hsu / Spoon
"We are thrilled to continue our legacy of creating a holiday destination that is welcoming to all at Lifetime," says Amy Winter, EVP and head of programming at Lifetime. "I couldn't be prouder of the incredible talent joining us in front of, and behind the camera, on these new holiday movies."
To stay updated with the Lifetime channel and their other new films, keep an eye out for another new Christmas film coming this winter called A Sugar and Spice Holiday. This movie is Lifetime's first film fixating on an Asian-American family and also features an Asian director, writer and cast. It stars actors, Tzi Ma, Tony Giroux and Jacky Lai. Lifetime is set to air 30 new holiday movies for a total of 118 films this Christmas season.
Want to see more HCFSU? Be sure to like us on Facebook and follow us on Instagram, Twitter and Pinterest!