Lasting Connections: Five Reasons Why You Should Join an LLC Your Freshman Year
One of my biggest worries coming into college my freshman year was making friends and how I was going to do it. The process isn't as challenging as I had thought it would be since everyone is on the same boat; however, being a part of a Living Learning Community (LLC) was a huge stepping stone for me in my social journey freshman year. I would recommend living in an LLC to any incoming freshman and here's why:
You are iInstantly a part of a community
I am currently living in Bryan Hall, which is the exploratory LLC. All of Bryan Hall is an LLC and we are the smallest dorm on campus so naturally, it's a very cozy and close environment. However, LLCs in general are small, typically taking up one or two floors in a bigger dorm which offers a tight-knit community environment. This is a great way to connect with people while you are first figuring out college life between academics and social life. As you being to meet people in your LLC, the ones who already have met people will introduce you to other students in your LLC whether that be roommates, suitemates or just a friend.
You have a class or two with the people in your LLC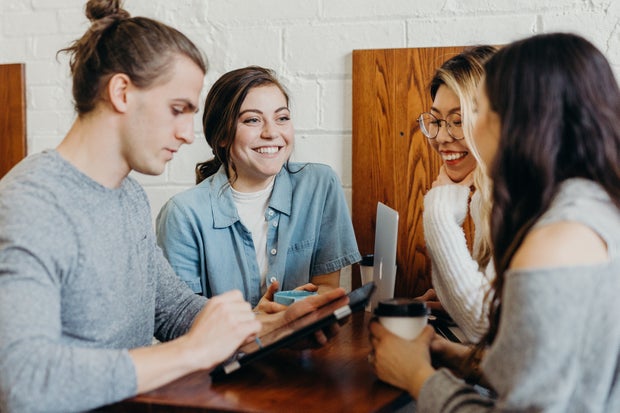 Brooke Cagle via Unsplash
A very big appeal of living in an LLC to me was that there are classes offered through the LLC for students only in the LLC so I would be learning with the people I am living with. This is a perfect way to mingle and meet new people, especially ones in such close proximity. I took three Bryan Hall classes during the fall semester and I am taking one currently in the spring and it is one of the ways I have met other people. Bryan Hall even has a classroom inside the residence hall which is super convenient as a freshman trying to navigate campus for the first time.
You have something automatically in common with everyone in your LLC
Each LLC is designated for students in a specific major or a particular interest such as the music LLC for music majors in Cawthon Hall and the Social Justice LLC for students with an interest in social justice in Wildwood Hall. Having something automatically in common with the people living around you facilitates making connections with others. You will instantly have something to talk about when you meet beside the generic college small talk of "what's your major," "what career path do you want to go down" and "where are you from." This definitely appealed to me as an introvert.
You will be surrounded by and meet people from different backgrounds
I would say that Bryan Hall is the most diverse LLC because not everyone is exploratory despite Bryan being the exploratory LLC, so students with various majors are living together in a close-knit community in addition to exploratory students. For every other LLC, however, you will be living and learning with students with the same major or special interest as yourself, though each student also has their own background and unique story. College is a place where horizons are broadened and this will be your first interaction meeting people with different backgrounds, beliefs and stories than your own which will make you a more well-rounded, understanding and knowledgeable individual.
You'll have fun!
I got super involved in my hall and joined Hall Council, which I would also recommend. Through being a part of Hall Council and an LLC I made close and lasting friendships. Recently, I went on a girls trip to New Orleans with three other girls that also live in Bryan Hall, two of which live on the same floor as me. We have plans to make a girls trip an annual event and are already planning to meet up in Miami over the summer since the three of us are from the Miami Dade/Broward county area. I am also going to be moving into an apartment off-campus with the two girls on my floor in the fall semester.
Applying and joining an LLC was one of the best decisions I have ever made and I am so thankful for all the connections, experiences, friendships and opportunities that have come because of it.
Want to see more HCFSU? Be sure to like us on Facebook and follow us on Instagram, Twitter, TikTok, Youtube and Pinterest!