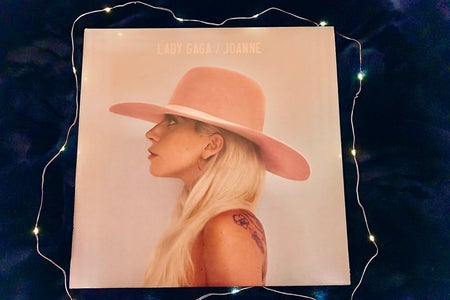 Lady Gaga Releases New Single "Stupid Love"
On Feb 28th, 2020 Lady Gaga has finally released her long-awaited new single titled "Stupid Love," which is her newest release since A Star is Born came out. According to Billboard, this is "her first solo single in three years." What a long wait!
Earlier in the week, fans went into a frenzy when Gaga posted a picture of a billboard featuring bright pink lips and the title "Stupid Love" across several social media platforms. The caption read, "'STUPID LOVE' / NEW SINGLE BY LADY GAGA / OUT FRIDAY AT MIDNIGHT ET." Gaga's fans, who call themselves Little Monsters, swarmed the internet with speculations made after examining the picture. Many believe the new album title will be Chromatica, as it appears twice on the "Stupid Love" billboard; once near the bottom left corner, and another time in fancy vertical pink font near her picture.
Now that the song is out, which debuted alongside a music video, this speculation has stronger evidence to back it up.
At the beginning of the video, Gaga greets fans with a message accompanied by a swell of classical music. Her message reads, "The world rots in conflict. Many tribes battle for dominance. While the Spiritual ones pray and sleep for peace, the Kindness punks fight for Chromatica." This description sounds vaguely familiar, doesn't it? Of course, Chromatica is in the same swirly writing as it was seen in on the billboard. By this point, it could be concluded that Chromatica is the name of the world Gaga has created in her music video.
Once the words fade away, the videography begins with tribes wearing a rainbow of colors fighting on a Mars-like landscape, with blue skies and crystal formations.
The song doesn't start until Lady Gaga and her tribe, all wearing hot pink, come running to the apparent battlefield. The overall music video is reminiscent of 2010 Gaga, with slightly outrageous costumes, a creative storyline, and talentedly choreographed funky dancing. Gaga takes turns dancing with all of the tribes. Every time a new one appears on the screen, a little medallion or a coat of arms pop up in one of the corners (it should be noted that Gaga's symbol was a pink heart.) Each tribe is represented by a different color, which could be related back to the Chromatica album title. It's easy to decipher what call to action Lady Gaga is asking for because by the end of the music video all the tribes are dancing together.
As for the song? Fans are in love.
In the comment section under the video on YouTube, one fan said, "Love how it's a mix of Artpop and Born This Way". Another simply commented, "The queen of pop is back, this will be incredibly perfect and glorious." The Los Angeles Times describes the new song as "a knowing return to the flamboyant dance-pop sound" and "a throbbing disco groove."
The lyrics are reminiscent of her old music as well "Now it's time to free me from the chain / I gotta find that peace, is it too late / Or could this love protect me from the pain?" The chorus, "I want your stupid love" is as catchy as ever, which can only mean that this is another Gaga song that is sure to be a big hit!
Want to see more HCFSU? Be sure to like us on Facebook and follow us on Instagram, Twitter and Pinterest!