Keeping Holiday Traditions Alive in College
If you are anything like me, the holidays — Halloween especially — is your favorite part of the year. Every year growing up I would look forward to helping my mom put up our decorations, picking out pumpkins, and watching our favorite Halloween movies. One holiday tradition specific to my family is trying (and usually failing) to carve a fun design into our pumpkins and baking the leftover seeds afterwards. Traditions play such a large role in giving us things to look forward to and creating memories with our friends or family. For most of us away at college, it's difficult to find a sense of holiday spirit — especially when the only "spooky" part of our lives is upcoming midterms and that math assignment due at midnight. Despite this, I want to share a few ways I have learned how to practice new and old traditions even when I'm hundreds of miles away from home and buried in schoolwork. 
Talking with your roommates or friends about favorite holiday traditions is a great way to inspire that holiday feeling you miss. You'll come to find that you may share some of the same traditions with your friends and learn of new ones to try together as well. My roommate and I both love going to a local pumpkin patch each year, but we were both surprised to learn that she had never tried making pumpkin seeds before and I had never thought of painting my pumpkin instead of carving it. Combining both of these activities we love; we have started our own type of holiday tradition together.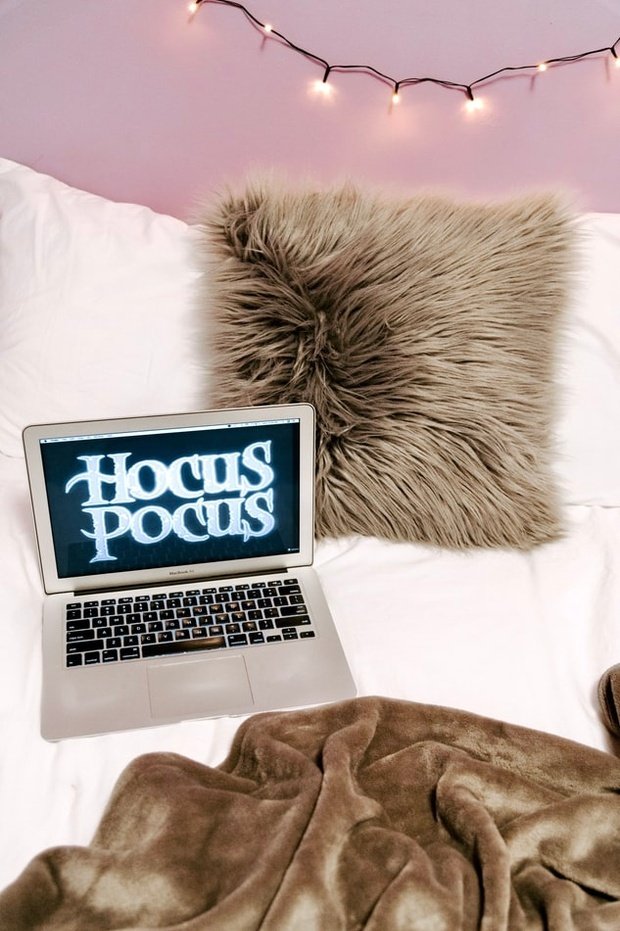 Photo by Andrea Davis from Unsplash
Creating new traditions can be exciting, however, sometimes we just want the comfort of old traditions from home as well. The way I keep one of my favorite holiday activities alive is by making it fit into my new schedule and life away from home. Arguably one of the best parts of the holiday season is binge-watching classic Halloween movies, however, it can be hard to find the time to do this when there is a mountain of quizzes and homework assignments calling your name. My compromise when I find there is little time to spend watching all of my favorites is, instead, watching a few Halloween-themed episodes of television shows. You can never go wrong with the Halloween episode of The Suite Life of Zack and Cody (which is episode 19 of season one because I know you're wondering) when you only have 30 minutes to spare. 
If you find it virtually impossible to replicate the holiday traditions you know and love, my suggestion is this: grab some fuzzy socks and your favorite candy from Target. This way, you can try your best to get in the "spooky" mood even if it's 90 degrees out and you forget what day of the week it is because all you've been doing is homework. College is a new experience for a lot of us and it can be hard to settle into a new life away from home, however, don't let that discourage you from enjoying the best time of the year. 
Want to see more HCFSU? Be sure to like us on Facebook and follow us on Instagram, Twitter, TikTok, Youtube and Pinterest!