Kanye West Takes To Twitter To Call Out the Music Industry
Kanye West recently took to Twitter to call out the music industry once again, specifically targeting Sony and Universal Music Group. West posted around 100 pages of his personal contracts with Universal, revealing the specific loan and interest agreements he had between the label.
Within the pages of the contract, there was information regarding fees that are hidden within the deals that force artists to pay for their product distribution. There are also claims regarding royalties and how many artists are often trapped in an agreement that does not allow them to fully own their masters. West also claims that his record labels will not tell him the price of his masters.
West goes on to compare the music industry to "modern-day slavery" and claims he will hire the best music lawyer in the industry to "free" other artists in similar situations. He specifically calls on artists Kendrick Lamar, J. Cole, Drake and even Taylor Swift. Swift and West have had an infamous history of feuding, yet it looks as if West has put that behind him. He specifically says he will help Swift regain her masters from Scooter Braun, who West previously claimed to have supported back in June of 2019.
Artists such as Big Sean, Logic and Marshmello took to social media to voice support for West's claims. Logic, although "retired," claims that his record label Def Jams has not paid rapper Lil Wayne for his work on a remix. Marshmello tweeted out his support for West and said, "He's not crazy, he's telling the truth…" and states that he has remained an independent artist for that reason.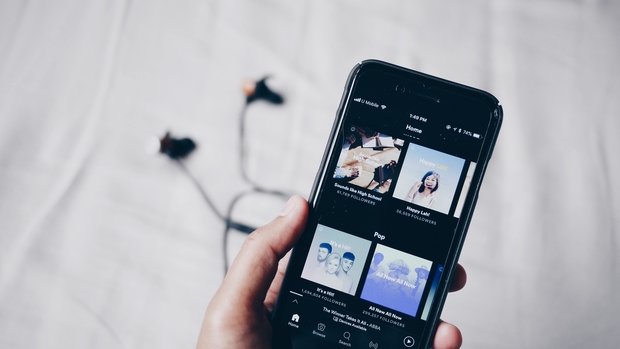 Fixelgraphy / Unsplash West claims that the reason he is speaking out is that most artists cannot say anything against the industry. West stated he is "the only person who can speak out because I have made multi billions outside of music…" He compares signing a music deal to "signing away your rights."
West has also taken it upon himself to come up with new guidelines for record deals that should be implemented. He wants the artist to be able to own their copyright to their music as well as split an "80/20" income deal with the record label, majority to the artist. He also called upon lawyers to "rewrite deals to be understandable" in order for the guidelines to be transparent for both parties involved. West continues and talks about how royalty guidelines need to also be clearer and interest rates need to be lower when signing loans with the record label.
Although many artists have come out in support of West's call for reform, there are others who don't agree with his actions. West posted a controversial picture of him urinating on his Grammy Award in the restroom and others found this to be extremely disrespectful. Artist Finneas, who is brother to Billie Eilish, reacted by stating, "This is so sad, man."
Despite the taking sides, Kanye West has revealed an abundant amount of information on big record labels that the biggest music artists are signed to and has made many bold claims on their motives.
Want to see more HCFSU? Be sure to like us on Facebook and follow us on Instagram, Twitter and Pinterest!