J.K. Rowling's Harry Potter series brought magic to many of its readers. Fansites, conventions, parodies, musicals and movies ran rampant in the early 2000s. They were all inspired by the creation of her Wizarding World. Rowling was acclaimed as a writer and was loved by the world. But that all came crashing down when she released her views about the LGBTQ+ community.
Rowling regularly takes to Twitter and voices her opinions on the trans community. Her most recent statement on the issue came in the form of supporting a business that sells anti-trans merchandise. According to Insider, she showed her support for Wild Womyn Workshop, a website that "advertises pins with quotes including the phrases 'Transwomen are men,' 'Transmen are my sisters,' 'Transition = conversion therapy,' 'F— your pronouns,' and 'Woman is Not a Costume.'" This website is vocal about their support of conversion therapy, as it is run by a member of "Get L Out," a lesbian activist group against transgender people. This group's view of transgender people aligns with those of J.K. Rowling herself, who argued the same points in a June 6 Twitter thread.
Fans of the Harry Potter books were taken aback by her transphobic remarks. According to InStyle, many fan sites and organizations associated with the Wizarding World posted statements stating that Rowling's "remarks are in stark contrast to the messages of 'acceptance' and 'empowerment' in the established Harry Potter universe." Fans all over the world grew up learning those traits from the series, with characters like Luna and Hagrid showing that it is okay to be different. Even the split between Pureblood and Muggleborn wizards that drives the wars within the books is there to show that no matter how different we are, or how differently we were raised, we are all equal.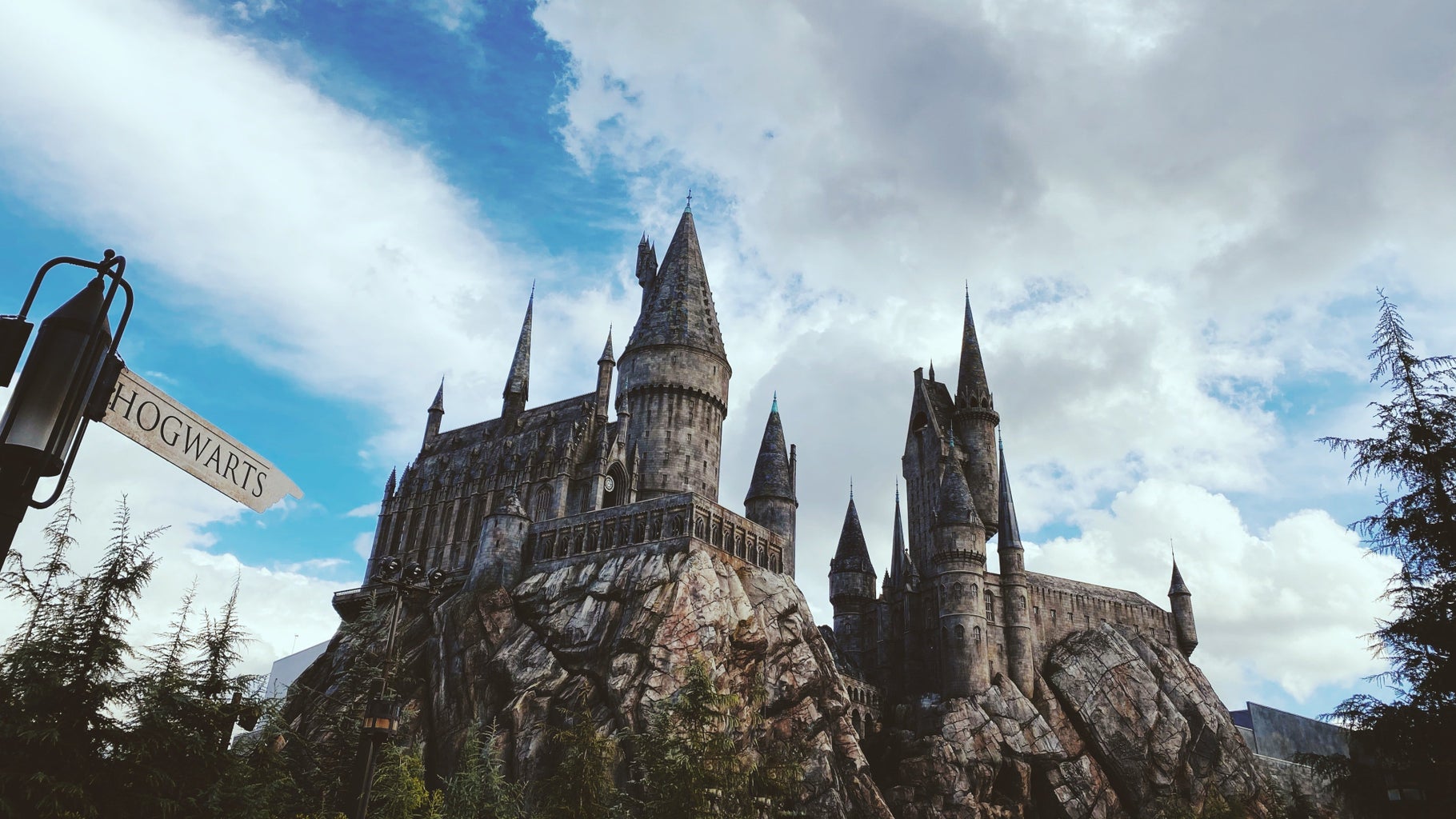 As a result of her remarks, many fans of the books decided that they did not want to support Rowling monetarily anymore. According to Insider, they began to make jokes about Daniel Radcliffe himself writing the titular series. Fans decided that they could separate the art from the creator. These fans do not want to give up the magical world that taught them so much about themselves. Instead, they disregard the author by making sure that she does not get more praise for her series. Even though Rowling continues to speak on these controversial topics and supports transphobic institutions, they could still enjoy the life of the Boy Who Lived.
J.K. Rowling is a loud voice against the LGBTQ+ community but her fans remember the life lessons her book taught them. According to Bustle, the most important thing Harry Potter taught them was to never be afraid to stand up for what you believe in. Many of her former fans took her messages and used them to go against the opinion of their used-to-be-favorite author.
Want to see more HCFSU? Be sure to like us on Facebook and follow us on Instagram, Twitter, TikTok and Pinterest!​