Jen O'Malley Dillon: Managing a Winning Presidential Campaign
This election was filled with firsts. Michele Rayner-Goolsby became the first openly LGBTQIA+ black woman elected to Florida State Legislator. Mauree Turner became the first non-binary lawmaker in the country. Sarah E. McBride became the first transgender State Senator in U.S. history. Cori Bush became the first woman of color elected to Congress in the state of Missouri. And Jen O'Malley Dillon became the first woman to manage a winning democratic presidential campaign.
Jen O'Malley Dillon isn't a household name like Joe Biden or Kamala Harris, but she has been working behind the scenes to get them to the White House. Managing a presidential campaign is never easy—and 2020 was particularly difficult. With all meetings on Zoom, limited travel, headquarters being closed and a candidate who isn't a party favorite, O'Malley Dillon had an uphill battle. She had to assemble and manage a team, some of whom she never actually met in person during the campaign. But as she always tells her team, "We can do hard things." And do hard things, she did.
The 2020 election was not O'Malley Dillon's first campaign. She is a lifetime political operative, working her way up from a Field Organizer on Al Gore's campaign to becoming the Deputy Campaign Manager for Obama's 2012 reelection campaign. Most recently she ran Beto O'Rourke's presidential campaign after being courted by nearly every other democratic presidential candidate.
She is popular because of her experience and ability to solve campaign problems. Jennifer Palmieri, a colleague of O'Malley Dillon's on three presidential campaigns, was quoted in the Texas Tribune saying, "Jen is the best player in the game because she thinks in three dimensions: how best to message, organize and use technology. It's never the same strategy each campaign, but she is always churning on how the game can be played better."
Her focus on the Biden and Harris campaign was to build back the "blue wall," 18 states that are reliably Democratic and prioritizing Michigan, Pennsylvania and Wisconsin. There was a push for votes in some other swing states, but she knew these three states aligned the closest with Biden's appeal. Ben LaBolt said in a Vanity Fair article about O'Malley Dillon,  "Jen is a brilliant strategist who knows the battleground states like the back of her hands, and who knows the Democratic Party mechanisms and infrastructure down to what type of data infrastructure needs to be built to reach persuadable voters."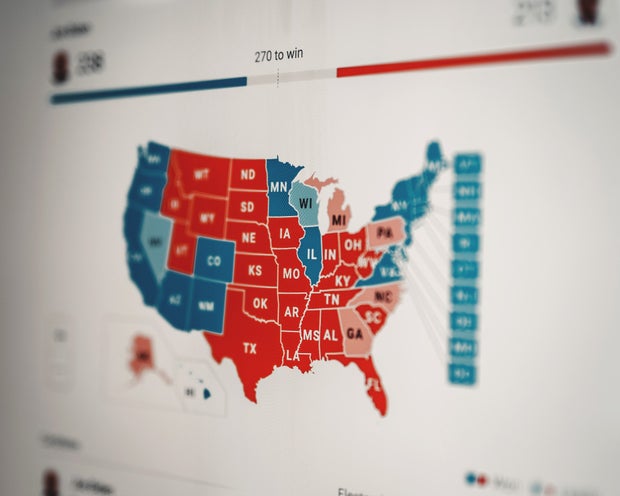 Photo by Clay Banks from Unsplash
She did all of this while raising three young children. Truly a master of finding work and life balance, she gave birth to twin girls just two weeks after winning Obama's reelection campaign in 2012. She is also very active on Twitter and uses her platform to speak candidly about juggling her career and family. O'Malley Dillon is quoted in a Vogue article saying, "So often women in the professional world shy away from or are discouraged from talking about their personal lives or the impacts that their family has on their choices. And I feel that I have a responsibility to talk about the fact that I am trying to juggle this."
In an election year unlike any other, Jen O'Malley Dillon put together a focused, winning campaign. A Tufts Daily article reported that her goal was to keep the human element in the Biden and Harris campaign despite the lack of human interaction this year. She wanted to make sure the campaign stayed connected both to each other and to people impacted by COVID.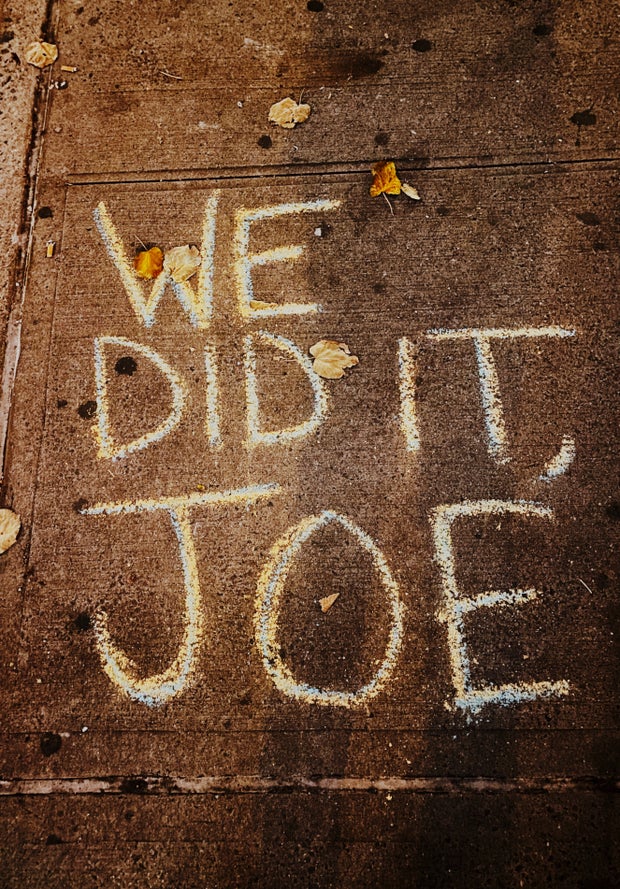 Photo by Jon Tyson from Unsplash
As Kamala Harris said in her victory speech, "…while I may be the first woman in this office, I will not be the last, because every little girl watching tonight sees that this is a country of possibilities." Jen and all of the others who broke barriers in their elections are the first but surely not the last to do so.
Want to see more HCFSU? Be sure to like us on Facebook and follow us on Instagram, Twitter, TikTok, Youtube and Pinterest.