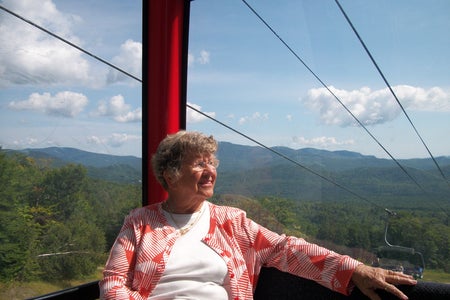 Jan O'Brien: A 'Rosie The Riveter' For Life
'Rosie the Riveter' became a cultural icon representing all women who worked in factories and produced war material during World War II. To this day, 'Rosie the Riveter' is accredited by many groups as a poster for female empowerment. You've more than likely seen the iconic "We Can Do It" poster at some point in your life. My great-grandmother (aka Gigi) was one of these trailblazing females who stepped up to serve the country when she was needed the most. 
Gigi quit her job as a secretary at an insurance company (where she was making $18 a week) and started working as a riveter at a factory in Philadelphia. Gigi described her typical day at the large factory where she worked on the noses of C-46 airplanes. She told me she worked three different shifts, 7 a.m. to 3 p.m., 3 p.m. to 11 p.m. and 11 p.m. to 7 a.m. There were always people there working around the clock. As a riveter, Gigi worked as a pair with another person called a "bucker." She "used a gun and shot rivets through the metal" and "the bucker used a bar to smooth out the rivets on the other side." Riveting was a job that required a lot of skill over muscles.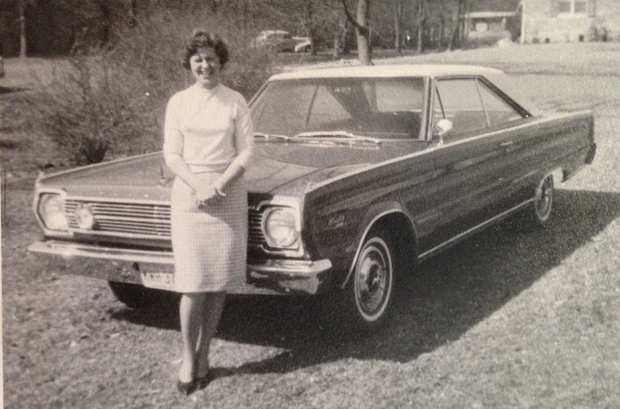 Photo by Carol Eckard During her time as a riveter, Gigi had to commute by bus from Berlin, New Jersey to Philadelphia. She told me she would carry her packed lunch and walk a mile from her house to the bus stop. On the nights when her shift ended at 11 p.m., she would hop back on the bus and walk the mile to her house at 2 a.m. in the dark. She joked and said, "Sometimes I'd hear a leaf move, and I'd think, oh man, this is it." She assured me that she was more afraid of a wild animal jumping at her than a person, but she did not enjoy anything about that long, dark walk alone. 
When I asked Gigi how working during those times changed her outlook on life, she responded, "It made me feel more patriotic, I felt more love for my country." Gigi witnessed the hardships of war and saw that there was hope for a better future for our country. 
Rosies have a famous legacy of stepping up when the country needed them. Gigi's biggest piece of life advice is to "remember to consider others, give them yourself as much as you possibly can." In 2020 she was awarded "Volunteer of the Year" at the complex where she lives. She was honored to receive this award, but she said, "I'm just glad I can help those who need me." I've watched my Gigi do this her entire life. She's always stepping up to help others around her and always goes the extra mile to make everyone feel special. Gigi does all of this with a big smile on her face, kindness in her heart and expects nothing in return. She truly is the most remarkable example of what it's like to be a 'Rosie Riveter.'
Want to see more HCFSU? Be sure to like us on Facebook and follow us on Instagram, Twitter, TikTok, Youtube and Pinterest!