Jaida Condo's Guide To Getting Involved in Undergraduate Research at FSU
Her Campus (HC): I have heard that UROP is a great way to get involved as an undergraduate student at FSU. What qualifications do you need and what would be the best way to reach out to them?
Jaida Condo (JC): UROP is a really great program that I would definitely recommend! It stands for Undergraduate Research Opportunity Program and anyone who is an incoming freshman or sophomore at FSU can apply to join. You can even apply when you're a high school senior or in the spring of your freshman year to be in the UROP program during sophomore year. It involves taking a one-credit class that teaches you how to conduct research and in it you find someone to do research with. In the application itself, you have to express why you are interested in research and your career goals as a whole. They love to see students garner new skills and tend to accept those whom they can tell are truly willing to learn and grow through research.
HC: If a student would like a more personal and mentor-like experience, how would you suggest they present themselves to a professor whose research program they would like to join?
JC: That's a great question. Honestly, just going up and talking to the professor – whether that is in person once COVID-19 restrictions are no longer in place, via email, or even during a zoom class can truly get you a long way. I recommend that if you find a professor whose research program you are passionate about or if you've never had experience in their area of expertise and are just curious, just have a conversation! Most professors get so excited when students express interest: if they have an opening, they will tell you, and if they don't say it immediately or directly it's a great idea to ask them about openings too. You can just ask them how exactly you can get involved and take it from there!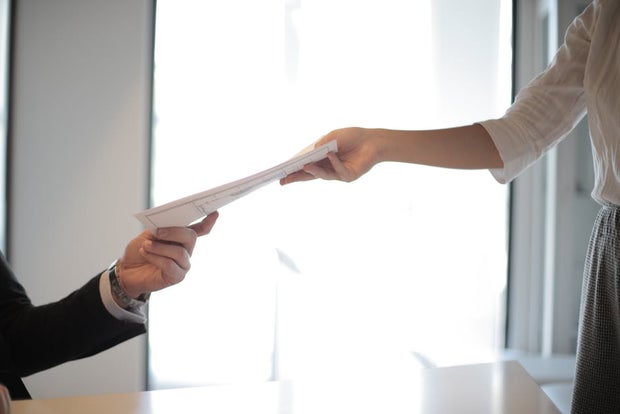 Pexels / Andrea Piacquadio
HC: What does your undergraduate research experience look like so far?
JC: During my sophomore year when I joined the UROP program, I started working at Dr. Ithel Jones' lab in the department of education. We were examining various aspects of how STEM teaching practices are taught in preschool settings. We ended up presenting two separate projects in North Carolina, which was a really unique experience! I became really fond of this topic and continued working with one of his graduate students after UROP was over since it is only a year-long program. Together, we spent an entire summer creating a meta-analysis, which got accepted to another national conference a year later. During my junior year, I got involved at the Children's Learning Clinic, which is another research facility in the psychology department run by Dr. Kofler. The Clinic itself focuses on improving long-term outcomes for children with ADHD. I was intrigued by his research when I first read about it online and I contacted him about possible openings at his lab. I got the opportunity, which was really exciting, and worked as a research assistant all of my junior year. I worked on treatment sessions for some of the kids, which was one of my favorite experiences! Finally, this past summer I officially started working on my honors thesis with one of Dr. Kofler's graduate students, and have been working on it ever since. It is a ton of work; I've committed about fifteen hours a week towards it and will defend it this spring, but it has been a truly fulfilling process for me.
HC: What was your most rewarding experience when doing research?
JC: I would have to say that my current work is the most rewarding. I have been doing research since sophomore year of college when I started with UROP and I've worked at a variety of labs since then; I'm currently working on an honors thesis and when my paper got accepted to be presented at a national conference I felt truly proud of how far I have gotten!
HC: What are some hidden opportunities that your research or program, in general, has offered?
JC: Oh my gosh, there are so many! You just have to reach out to as many people as you can even though that can be intimidating. Any official lab that you may end up working with, such as the Children's Learning Clinic or if you just work under a professor or graduate student, just ask them about more immersive research experiences. This can have so many favorable outcomes – they might give you a bit of extra work to do so that you can put more on your resume, or you could even start working on an honors thesis! There is also the IDEA grant at FSU, and it provides you with grant money to do research. Those projects get presented at the President's Showcase of Undergraduate Research Excellence, which is an awesome accomplishment that can make any young researcher stand out. Another hidden opportunity that doesn't get talked about as much as the potential that research has to expand new career possibilities that you wouldn't consider prior to participating in a certain research program and the effect it has on personal growth in general. It teaches time management and responsibility in a hands-on way that is very applicable in the real world.
HC: What are some important surface-level requirements that professors would be looking for in potential researchers, such as GPA and experience?
JC: Every professor is different from what characteristics they want to see in a researcher and some do have GPA requirements. I would say that you should lean towards at least a 3.5 GPA. Some professors would also want to see you take a research methods class within your major and a statistics course. Labs that work with human participants also have certain qualifications that they will guide you through should you choose to apply. Aside from the hard-lined expectations, professors also want to have researchers who truly show with their actions that they are passionate about their chosen topic and are willing to work hard. They want to see what career you want to pursue and why specifically you are interested in their research topic.
HC: For many students, undergraduate research can be a way to attain scholarships. Can you tell me more about this opportunity?
JC: The IDEA grant is an amazing way to receive grant money for research projects, so let's discuss it a little more in-depth. Basically, you present a research idea and FSU will literally give you money to do the project if they think it has potential. If you apply for this grant, you can get financial coverage for all the necessary supplies for your project. I personally applied for the College of Arts and Sciences Research Travel Grant, which proved extremely helpful when I traveled to North Carolina to present my research. There are many ways to get research scholarships here at FSU, which is great because it will help you with financial concerns and will let you direct all of your focus to your work. It's like a free resume experience!
Want to see more HCFSU? Be sure to like us on Facebook and follow us on Instagram, Twitter, TikTok and Pinterest!