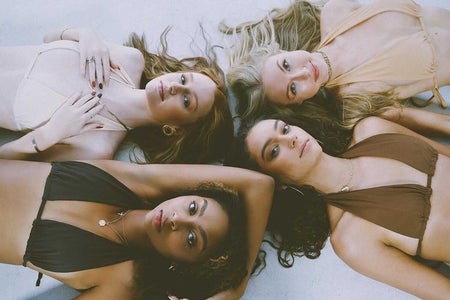 Its Caitlyn Burdash's Bikini Season, and We're Just Waiting for It!
With the beginning of bikini season right around the corner, it's time to start adding to the never-ending collection of bikinis. One of Florida State University's very own and senior retail entrepreneurship major, Caitlyn Burdash, took her love for bikini season and her profound businesswoman skills to build her handmade swimwear company—Burdash Bikinis. 
Her Campus (HC): How and when did Burdash Bikinis start? What made you want to do so?
Caitlyn Burdash (CB): I started Burdash Bikinis in April of 2020. It all started because I realized I wanted to fulfill my biggest dream. I've always loved swimwear and creating things, so I decided it was finally the right time. It was a spontaneous decision, yet I wouldn't change it for the world. I'm grateful to my friends and family who have been my biggest supporters and never fail to encourage me to chase this dream!
HC: What is your favorite part of it all? Your least favorite?
CB: My favorite part about Burdash Bikinis is actually hand-making something for someone else and knowing that they trusted me enough to do that for them. It is very rewarding to meet the customers and see their reaction to the swimwear itself.  When someone posts a picture on Instagram and they are wearing my designs, it nearly brings me to tears. It means so much to me. Although there can be difficulties, I do not have a least favorite part of the experience. I believe every challenge allows me the power to grow from that experience and become better.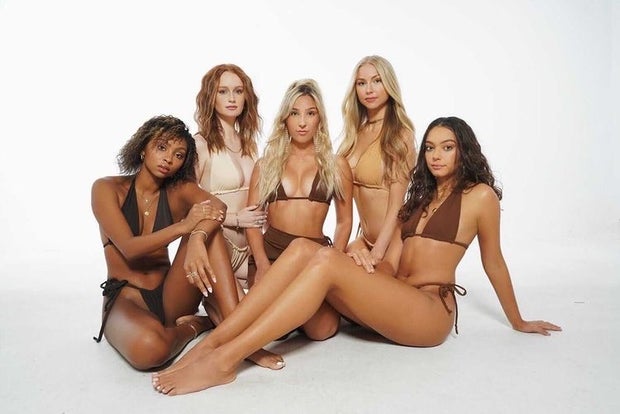 Photo by Caitlyn Burdash
HC: How have you and your company grown over time?
CB: My company has gained a lot of support from a variety of people. I started with some friends following Burdash Bikinis, but I was genuinely surprised when I dropped my first collection, and I didn't know half the people who were supporting the business. It was incredible to feel the love from strangers who I can now consider my "Burdash Babes." When people learn about what I'm doing, I strive to portray the positive influence that I'm making in the world. Self-love and having confidence in yourself is something I want everyone woman who wears a Burdash Bikini to feel in herself. Burdash Bikinis started as a dream and has quickly turned into my new, amazing reality. Since April 2020 I have launched three swimwear collections: summertime madness, BARE and Santa baby. Each collection has been unique and shows my capabilities as a designer and influencer. I want to make people think, feel creative and endure long-term self-love. I believe I have accomplished that goal with these collections. My next collection is the largest of all and will express 12 different bikinis, so there's one for everyone. Spring Fling launches on March 6. I can't wait to show everyone; it is definitely my strongest collection.
HC: Do you plan on continuing to build your company after college? What does the future of Burdash Bikinis look like? 
CB: Yes. Yes. Yes. I would love nothing more than to be able to take my brand into my future. It is something I found a creative passion for, not only designing but the way I can make people feel in my bikinis. This is my dream, and I will make it!
Caitlyn Burdash and her company are certainly thriving as they prepare for the upcoming bikini season. Her passion for instilling confidence and self-love into her customers is inspiring! Help support her small business by following her business account on Instagram @burdashbikinis and stay tuned for the Spring Fling drop on March 6 at Burdash Bikinis.
Want to see more HCFSU? Be sure to like us on Facebook and follow us on Instagram, Twitter, TikTok, Youtube and Pinterest!