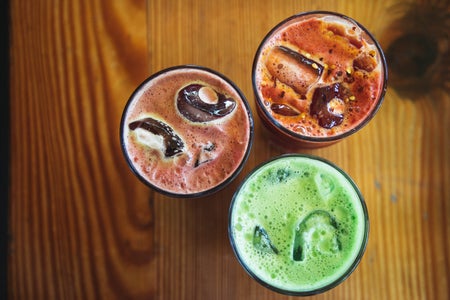 Inside Scoop on Gasparilla From Its Participants
I'm sure you've all heard the stories about Tampa's infamous parade, the Gasparilla Pirate Festival, but how much do you really know about this crazy party that takes over the streets of downtown Tampa? I was born and raised in Tampa but had never been to the festival – all I knew was there were beads, pirates and a lot of drinking. I decided to go to this year's Gasparilla Parade, which occurred on Jan. 25, for the first time and interview lots of participants to hear their favorite things and craziest moments.
 For those who don't know much about this parade, myself included, I did some research on the history of why this parade exists in the first place. According to Andrew Silverstein, a writer for the 813area section of My Area Network, the history comes from a Floridian folklore myth that originates within the name Gasparilla, which is a nickname for the pirate Jose Gaspar "who terrorized the coastal waters of West Florida during the late 18th and early 19th centuries…Gaspar and his band of pirates lived a life of seizing and robbing merchant ships off the Gulf Coast until 1821." The end to Gaspar and his crew came when they tried to loot a US Navy ship that was in disguise and were taken down once and for all. The story of Gaspar was constantly talked about, and in 1904 the Tampa city officials wanted to create a parade celebrating this victory over Gaspar and his crew. There was even a team of citizens that created the "Ye Mystic Krewe of Gasparilla," a group that participated in mock invasions of the city that still happen every year at Gasparilla.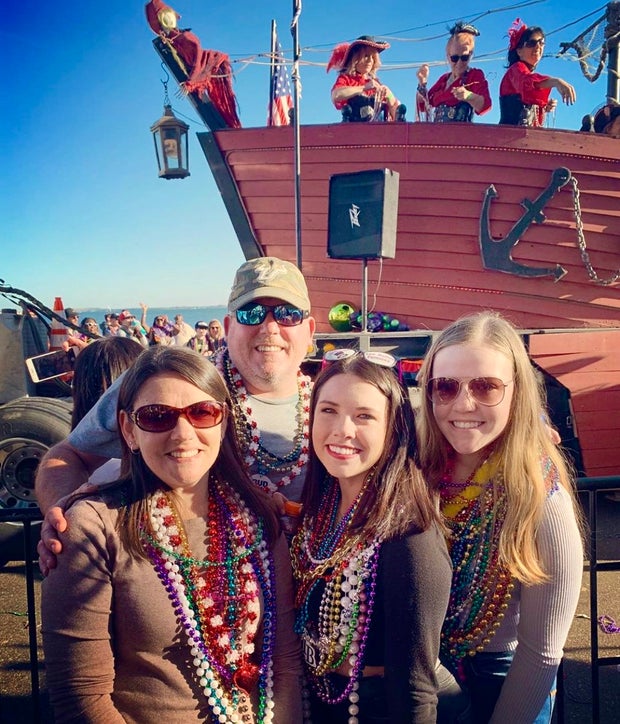 Most Gasparilla participants don't know this history but that doesn't stop anyone from having a good time and enjoying each other's company at the parade. Of the people I interviewed, Riley Karekos, Kaycee Reed, and Emily Oliver have been going to this parade since they were toddlers! There is both a children's parade and an adult parade, so everyone in the family can enjoy the festivities. One of the participants I interviewed, Emily Oliver, said that her favorite part of Gasparilla was "catching beads and watching the parade" as there are various floats that drive down Bayshore and throw beads into the crowd. Jorge Suarez says that he enjoys "hanging out, looking around, and having a good time." As he is of legal drinking age, he also adds that he enjoys drinking at the parade because "[he's] here for a good time not a long time."
At the adult parade, there is a lot of drinking involved for those of age to do so, which can cause many crazy sights to witness while you participate in the parade. I asked people what the craziest things they had ever seen at Gasparilla were and they were quite entertaining. Abigail Neopresely tells me that she often sees "just a lot of body parts. It's fine though, it's good." People get very creative with their pirate costumes, a lot of the time involving very revealing clothing. Riley Karekos says that "[she] saw this guy making out with a trashcan once." Georgia Harlan adds that she once saw "somebody unconscious on the side of the road." The drinking that people partake in can be very dangerous, but during the parade there are extra police and firefighters on duty in order to help those that get too intoxicated.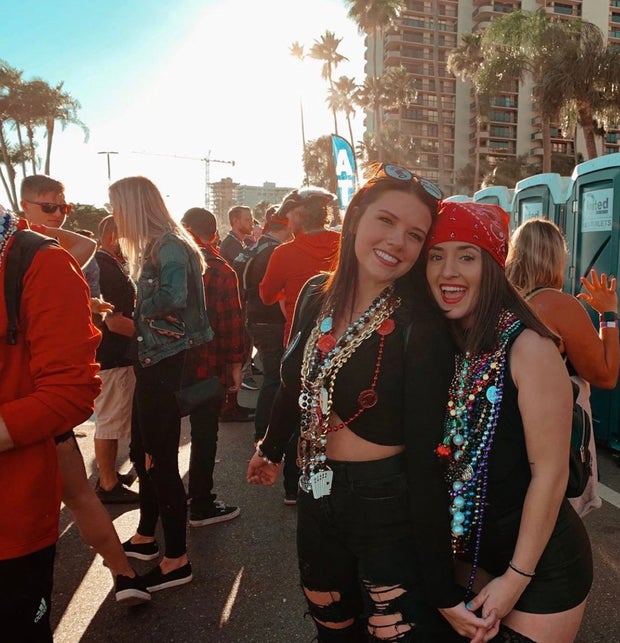 This parade is a wild experience that I think everyone should try once in their lives. I am so happy to have finally gone after living in Tampa for 18 years. If you get the chance, come down to Tampa next January, go to the Gasparilla parade, take some cute Instagram pictures and become a part of Tampa history!
All photographs courtesy of Emily Oliver.
Want to see more HCFSU? Be sure to like us on Facebook and follow us on Instagram, Twitter and Pinterest!