Inside Best Buddies FSU with Brooke Kokowicz
To celebrate Autism Awareness Month, there are multiple organizations in the Tallahassee area to dedicate time and energy to. Best Buddies FSU is a popular club on campus that creates friendships between university students and individuals with different disabilities all year long. To celebrate our individual uniqueness and learn more about the on-campus club, I chatted with member Brooke Kokowicz about her experience with Best Buddies and how others can get involved!
Her Campus (HC): Hey Brooke! What is Best Buddies and when did you get involved?
Brooke Kokowicz (BK): Best Buddies is an international nonprofit organization dedicated to establishing a global network of volunteers and creating one-to-one friendships for those with and without disabilities. It creates an opportunity for inclusive living for individuals with intellectual and developmental disabilities. Currently, Best Buddies is in all 50 states and here at FSU. I got involved in Best Buddies this school year.
HC: What is the buddy matching process like?
BK: When I applied to be a "Peer Buddy," I had to answer some questions about myself such as my interests and hobbies, as well as how much time I would be able to dedicate towards volunteering. There was also an interview process in order to match us with the best fit.
HC: Tell us a little bit about your buddy!
BK: My buddy's name is Juliet! She is in fifth grade and lives here in Tallahassee. She has a very bubbly and bright personality. One of the things I love most about Juliet is she always has a smile on her face. She loves musicals such as Mamma Mia, and loves to sing and draw. Her favorite artist is Taylor Swift and one of her favorite things to do is Taylor Swift karaoke.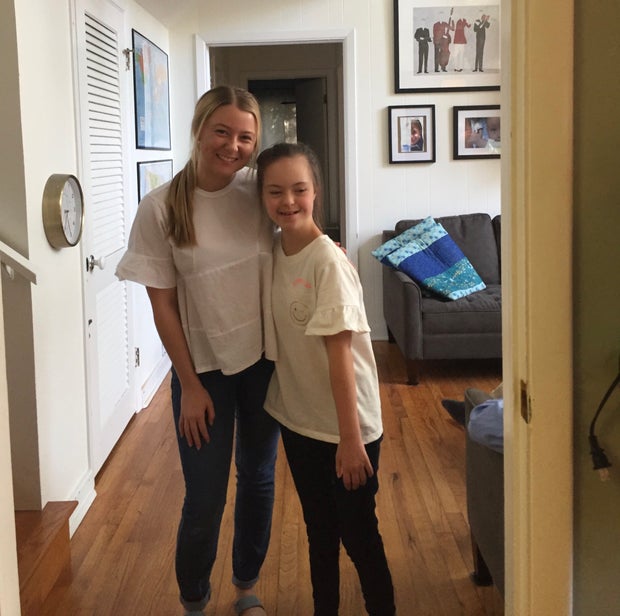 Brooke Kokowicz
HC: When you and Juliet get together, what activities do you usually do?
BK: Juliet and I try and meet at least twice a month and contact each other four times a month. Because she is younger, most often I am in contact with her mom to schedule our visits. When I visit, we usually do arts and crafts, read books or karaoke!
HC: What has been your favorite memory with Juliet?
BK: My favorite memory with Juliet was actually the day I met her! I knew right away that we were a good match and that I found a buddy that I could help and leave and impact on. She had an arts and crafts station all set up for us to draw and paint and had snacks out for us as well. After our first meeting, her mom texted me saying how excited Juliet was that I was her buddy and that she couldn't wait to meet up again.
HC: What is something your buddy has taught you?
BK: Something Juliet has taught me is patience and to always strive to see the best in things. Juliet is always happy and smiling, and she taught me to be goofy and silly. When school or work can get stressful, I always remember to keep things in perspective and practice looking at the world through her lens.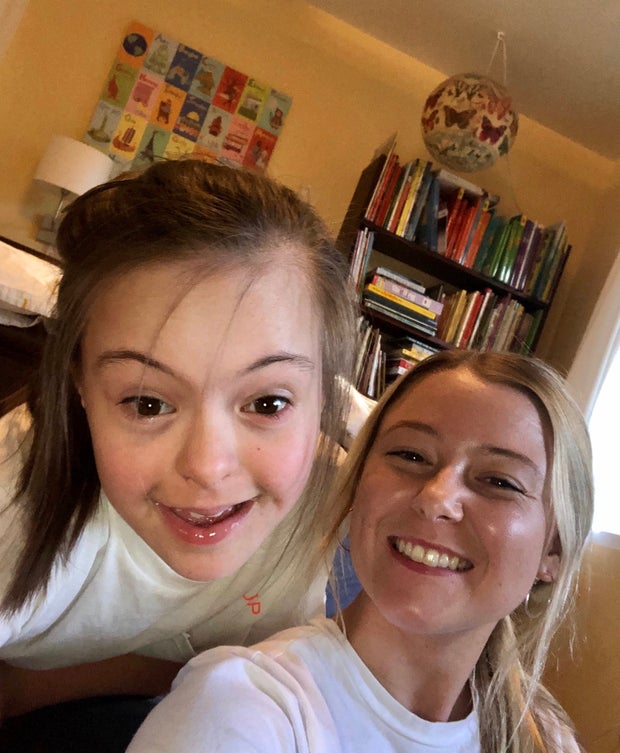 Brooke Kokowicz
HC: How has your time in Best Buddies influenced your everyday life?
BK: Best Buddies has influenced my everyday life in so many ways. My view of the world has changed and although I have worked with kids with disabilities before, this new experience opened my eyes to how they are just like us and how they love to do the same things we do. It has helped me manage my time better and find a balance between school, work and volunteering.
HC: If someone were looking to join Best Buddies what is something you would want them to know?
BK: I would want them to know that they should go into it with an open heart and open mind. Not only has becoming a Peer Buddy changed my perspective, but getting to meet others involved in the program has taught me so much about myself and even my future career. There are many options for volunteering, so you can definitely find a spot that fits you best. It is an amazing program with an important message of spreading inclusion and positivity which I feel this world could always use more of both.
To stay up to date on Best Buddies FSU or reach out to get involved, follow them on Instagram at @fsubestbuddies!
Want to see more HCFSU? Be sure to like us on Facebook and follow us on Instagram, Twitter and Pinterest!