I Got a Quarantine Cat and He Honestly Saved My Life
This pandemic has brought forth many challenges, and we all have been coping with them in different ways. My way happened to be adopting a cat. This decision is actually something I was debating for a long time. But, quarantining and getting a new apartment by myself sped up the process for me as I now had space and the time to dedicate to a new animal fully. Attending Zoom University while in a single apartment for the first time is lonely, so I thought having an animal would help, and I was right.
When thinking about what animal I wanted, I considered many factors like my schedule, time commitment and finances. Due to this, I decided I wasn't in the place to get a dog as I felt it wouldn't be fair to them. So, I decided a cat would be the best, and I have had so many, so I already knew what to do. 
Ever since I was little, I wanted my first cat to be all black with yellow eyes and to name him after one of my favorite fictional characters of all time, Darth Vader. Yes, I am super obsessed with Star Wars. After months of looking at animal shelters all over the Tallahassee area, I found my soon-to-be baby with Cauzican Care. They are a non-kill rescue that has a partnership with PetSmart where customers can meet their prospective cats. 
On a trip to PetSmart to start setting things up for a potential cat, I saw him and instantly fell in love. He was so sweet, let me pick him up immediately and was an absolute purr machine. He was also the exact kind of cat I have been dreaming about forever; I knew he was the one. He was rescued from a hoarding situation in Crawfordville, Florida, along with over 20 other cats Cauzican Care took in. The next day, I was back at PetSmart with $75 in my hand and a home ready for him.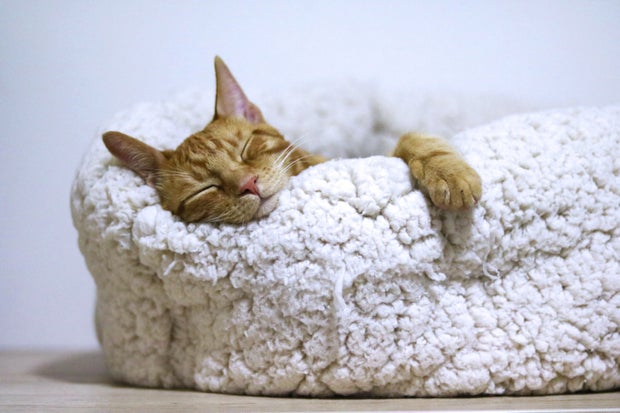 Photo by Александар Цветановић from Pexels To be honest, the first few days were hard. Cats are not like stereotypical dogs that are automatically attached and thrive in a new environment. Although he was super cuddly at the kennels, he immediately hid under my couch when he got to my apartment. I felt so bad, especially when I had to take him for his last round of shots only a few days later. After three days, he finally emerged and was instantly rubbing his head in my hands and purring. 
Although it took some time for him to stop hiding and be comfortable here, I recognize its significance. It means a lot to look at the trust in his eyes and know that it is truly earned. He is the first pet I've ever had on my own entirely, so the little things mean a lot. At this point, I have had him for a month, and it has been one of the best months since the pandemic changed the way we live. Especially when I was exposed to COVID-19 and had to quarantine for over a week, he really helped me deal with the isolation. 
With online school, some days are harder than others. On the days when my head is spinning and it is hard to wake up in the morning to sit at a computer for 12 hours a day, I know I have to do things for him. It's cliche, but in a way, we rescued each other. His playfulness immediately lightens up my day. Getting him was one of the best decisions I have made in college, and there is not one day where I regret it. 
If you're thinking about getting a cat, you've done your research and you think you can handle the responsibility, do it! Despite the reputation, cats are so lovable and they are so loyal. They are also pretty low maintenance; the main responsibilities are making sure their food and water are filled and cleaning their litter box regularly. So, they are perfect if you have a busier schedule. It is equally important to find the right cat for you with the temperament that matches your and their needs. Some great places to begin your search are Cauzican Care, the Tallahassee Animal Shelter and Tally Cat Cafe.
Want to see more HCFSU? Be sure to like us on Facebook and follow us on Instagram, Twitter, TikTok, Youtube and Pinterest!