Hulu's New Documentary 'Kid 90' Features Familiar Faces
Kid 90 is a documentary film produced and directed by Soleil Moon Frye. The film follows Frye as she captures her adolescent life on camera. It features an all-star Hollywood cast of '80s and '90s teen actors. Leonardo DiCaprio serves as an executive producer under Appian Way Productions. STX Entertainment produced the film with Hulu debuting it on their streaming service on March 21. Frye was able to show the carefree moments her fellow child actor friends experienced and used the film to hide the trauma most of them faced.
Soleil Moon Frye was a child actor who starred in the 1980s sitcom Punky Brewster as Penelope "Punky" Brewster. She talks about her journey from being a child superstar to a mother of four. To include herself in the film, she asked a consulting editor working on the film to interview her. Frye spent about four years going through her diaries, raw video footage and voicemails she had as a teenager in the 1990s. Her sole purpose for making this film was to show how Hollywood was actually like for young actors. 
She reached out to her former and current friends to conduct candid interviews. Celebrities that appeared in the film included David Arquette, Brian Austin Green, Heather McComb, Balthazar Getty, Stephen Dorff, Danny Boy O'Connor and Mark-Paul Gosselaar. Other celebrities appeared in old footage shot by Frye, such as Mark Wahlberg, Jonathan Brandis, Sara Gilbert, Harold Hunter, Corey Feldman, Justin Pierce, Charlie Sheen, Jenny Lewis, Michael Rapaport and Leonardo DiCaprio.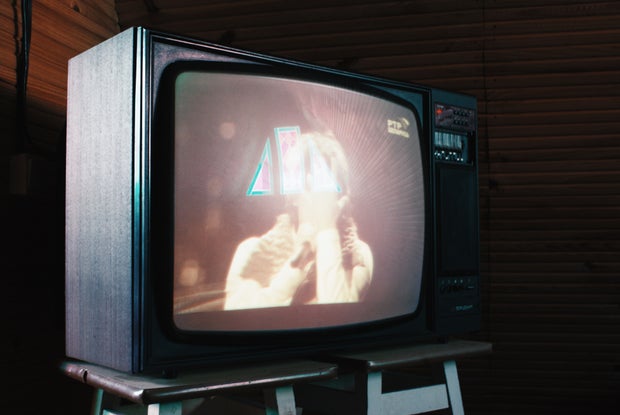 Photo by Aleks Dorohovich from Unsplash The original never-before-seen footage is what sets this documentary apart from others. The home videos Frye created give off a nostalgic feeling and takes her audience on a trip back to the '90s. Growing up in Los Angeles as a teen, she carried her video camera around everywhere and captured the smallest moments, such as dinner meals, car rides, parties and drunken fights. She claims she has saved every single answering machine message she has ever received. The endless amounts of footage sat away in a storage locker for about 20 years until Frye finally unlocked it. The parents of late Jonathan Brandis gave approval to use video footage of him in the film. 
In the film, Frye said, "We did the things that teenagers did. We just happened to be in Hollywood." She tried to make the audience relate to them by picturing them as normal as possible. Looking back on the footage, Frye realized how many of her friends hid their depression behind alcohol and drugs as she opens up about suppressing her sexual assault experience when she was younger. She admits that she's learned from her mistakes as working on this film was a wake-up call for her.
Brian Austin Green stated in his interview, "There were like 12 kids in the business, so we all knew everyone." It was a tight-knit community that served as a safe space for these actors. It was a way for them to be normal kids and have friends even when their faces were in the spotlight. 
Want to see more HCFSU? Be sure to like us on Facebook and follow us on Instagram, Twitter, TikTok, Youtube and Pinterest!