How Quarantine Has Turned Me into the Next Top Chef
Many of you can agree on how this time stuck at home has given you new and creative hobbies like cooking, baking, painting, drawing, or whatever your new favorite pastime may be. For me, it was cooking and baking. Starting with avocado toast. Now I eat this probably every other morning. I was craving it from my favorite local restaurant, Berry Fresh, with the best brunch but had to make it myself of course. I toasted some artisanal bread, mashed up a whole avocado with some salt and lemon, put the avocado mash on the toast and finished it off with some of Trader Joe's Everything But The Bagel Seasoning. This seasoning is to die for and a must-have in any college students spice drawer.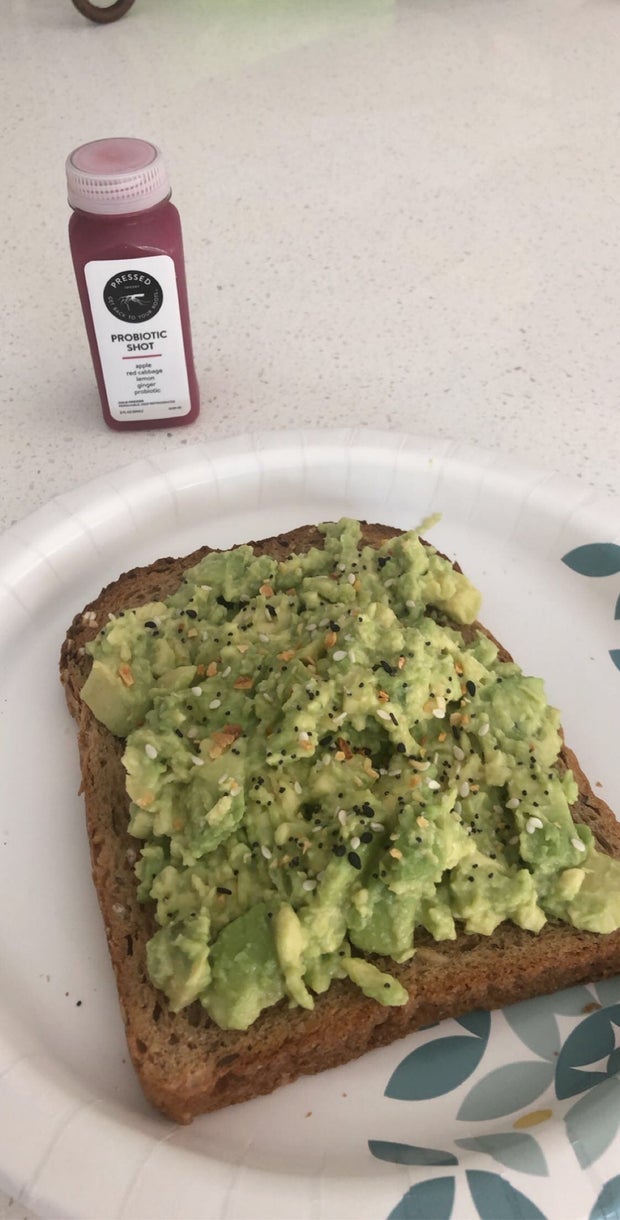 Alexa Becker
My mom, being my favorite cook of all, definitely pushed me to get in the kitchen and learn from her. Eventually, she started brainstorming some yummy sounding ideas with me and I got right to work. Starting with salmon. I LOVE salmon and usually prepare it the same way, but this time my mom gave me the great idea to use the Everything But The Bagel seasoning to create a crust on the salmon. Boy is she a genius. This recipe was so simple: pat salmon dry, cover salmon in seasoning and then stick those bad boys in a pan with some oil! Crisped up nicely - low and slow.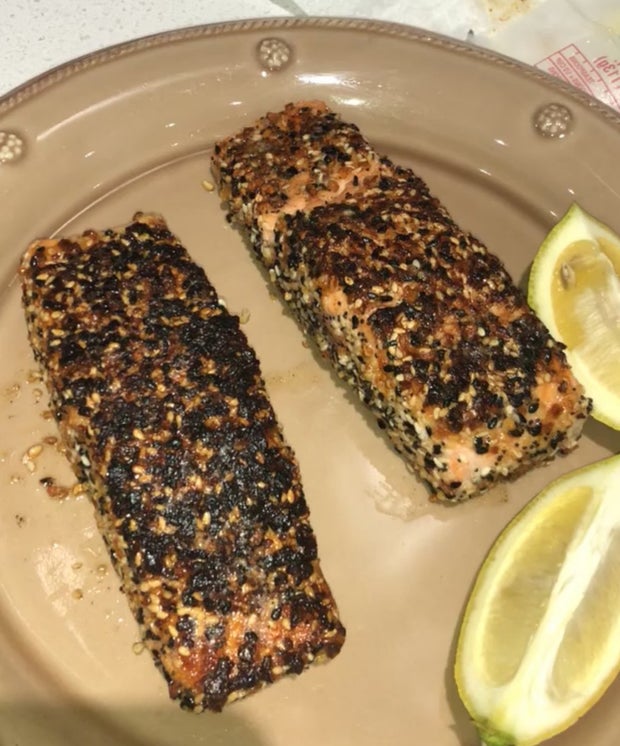 Alexa Becker
I guess my mom thought that I was some master with fish because my next creation used Mahi Mahi. I wanted to make it parmesan-crusted, so I googled a few recipes until I found one I liked. As a side, I made creamy risotto that my cousin Calla taught me how to make when we were about 13. How crazy. I mixed in some leftover broccoli from dinner we had the night before to make sure I included some delicious greens. The risotto is a go-to for me because it's another super easy recipe: few tablespoons of oil in a pot, throw in some chopped onions to brown, add 1 cup of arborio rice, ½ cup of white wine, stir until the wine is almost gone and soaked up in the rice, then add chicken stock in little amounts same as the wine until the rice is white and fluffy, taste to make sure it's fully cooked, then finish it off with a cup of fresh parmesan cheese!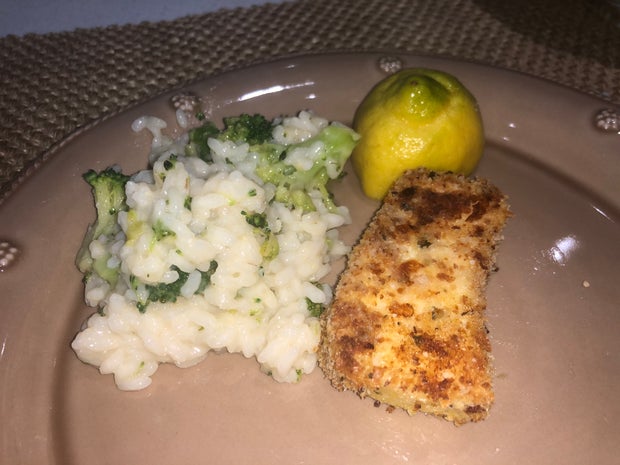 Alexa Becker
As for baking, I had to make my Mom's special chocolate cake. We usually make this around the holidays for family and friends, but in times like this, it really makes you smile for a second and forget the chaos that is happening around you. For this recipe, you'll have to do a lot of convincing to get it from my mom or me!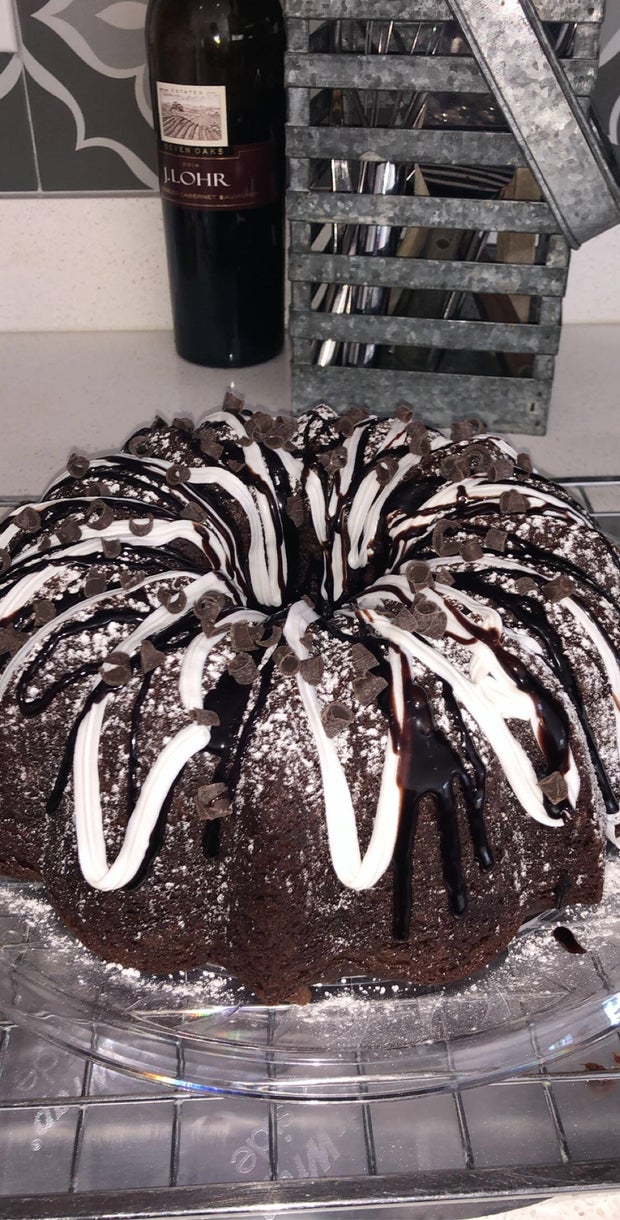 Alexa Becker
My Mom and I did a collab for these insane apple waffles. I'm honestly not the biggest fan of waffles usually -I'm more of a French toast or pancake girl- but these were so tasty. The apples were peeled and sliced with a grater so they weren't too chunky, and we added some pumpkin spice and cinnamon to really make them perfect. I topped it with some butter and pomegranate seeds and all of the flavors went great together. The definite trick to this one was splitting the amount of white flour in half and using whole wheat flour! You can do this with any recipe you want.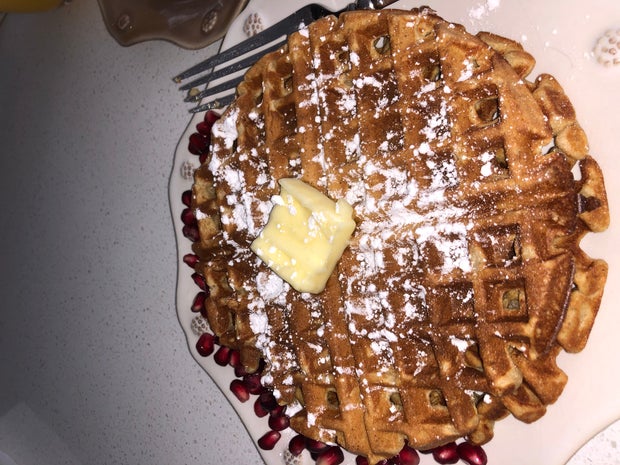 Alexa Becker
Last, but certainly not least, chicken parm. My mom did the hard part of making the chicken cutlets with a dredging station. Flour, egg, breadcrumbs, egg, breadcrumbs, repeat with the next piece and so on. Then I put a nice layer of homemade marinara sauce on the cutlet, sprinkled a nice amount of mozzarella cheese on top and finished it off with the staple: parmesan cheese. Since the cutlet is already cooked, it's best to broil them on "Hi" in the oven to get the cheese melty, bubbly and crispy!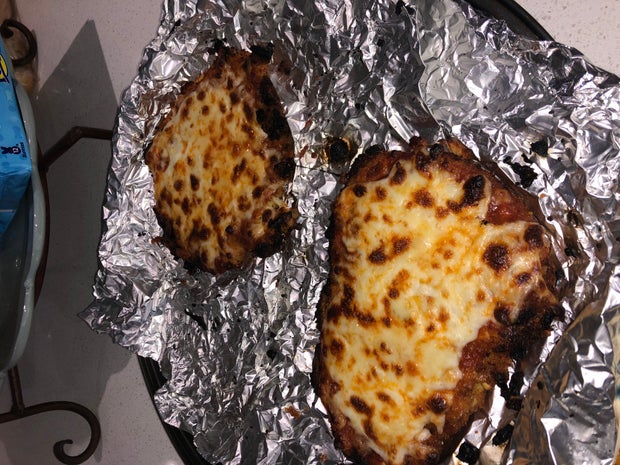 Alexa Becker
Not that anything else is a throwaway, but here are some more pictures of different things I've made.
My brother's banana bread recipe with a nice hearty cup of milk chocolate chips. I learned a trick where you lightly dust your chocolate chips in flour, so they don't all sink to the bottom while baking!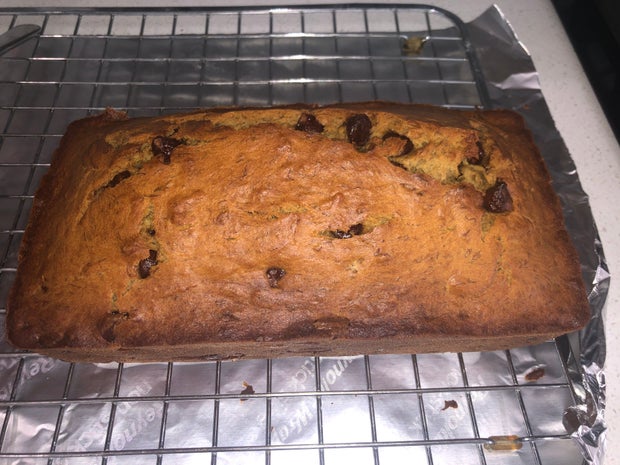 Alexa Becker
Here's another of my Mom's secret recipes: cheesy lasagna. Her secret ingredient is using alfredo sauce in addition to all of the different fresh cheeses she uses. I finally got to make it myself which was a lot of fun.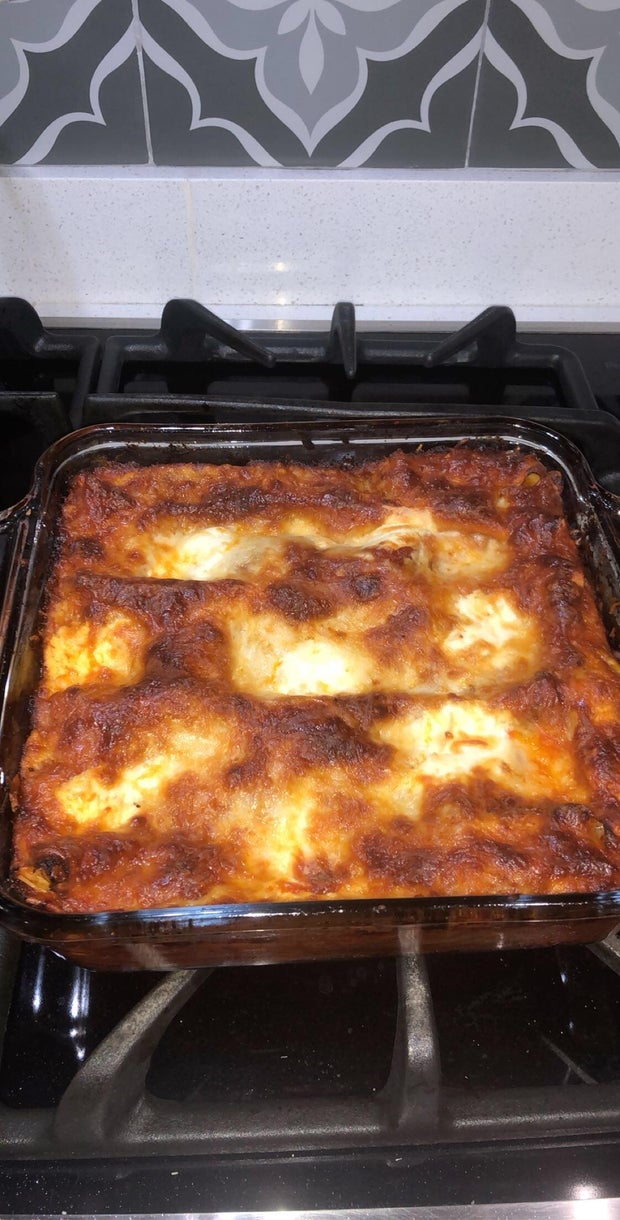 Alexa Becker
And to really finish it off, here's a simple but delicious breakfast sandwich! Some nice buns toasted with some yellow and white American cheese topped with scrambled eggs. This is the perfect recipe for people new to cooking!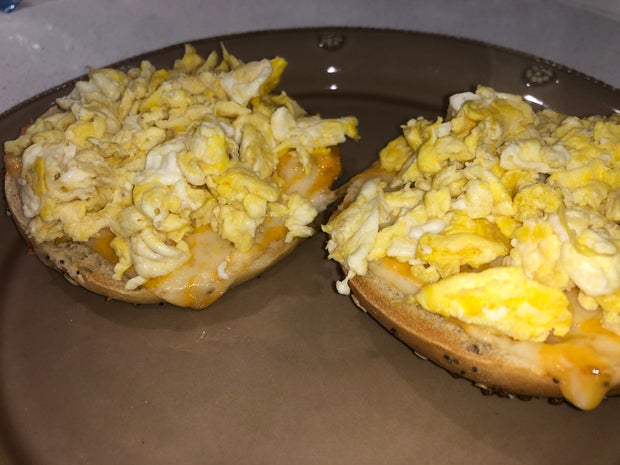 Alexa Becker
I hope you enjoy these pictures and recipes, and I would love to see any of yours!
Want to see more HCFSU? Be sure to like us on Facebook and follow us on Instagram, Twitter and Pinterest!