How Netflix's New Show "Social Distance" Was Produced During a Pandemic
During this global pandemic, many of us have found more free time to binge-watch movies and shows. However, social distancing has put a hold on television production, and many of us find it difficult to discover interesting shows we have never seen before. One television series has found a way around this. 
On Oct. 15, Netflix released the new show, Social Distance. Writer of Orange Is the New Black, Hilary Weisman Graham created the eight-episode series, which stars actors such as Guillermo Diaz, Mike Colter and Oscar Nunez. Each episode documents short accounts of character's everyday lives during the COVID-19 pandemic. Although the concept may seem simple, production was not easy. The show began filming in the beginning of April, around the time when the virus was at its scariest. Therefore, the directors were challenged to discover new ways of approaching the production process safely. 
The setup presented one of the greatest complications to production. None of the actors actually auditioned for the show. Instead, the directors cast actors that presented specific qualities they were looking for, such as living in a certain location or with certain types of people. The show focuses on eight different groups of people; however, actors were only allowed to work with people that lived with them. Therefore, directors cast the real-life family members of actors. Actor Asante Blackk played the son of his real-life father Ayize Ma'at, who had never acted prior to the series.
With the absence of camera and lighting crews, actors also filmed themselves and adjusted their own lighting. They used their own phones and laptops to record their scenes, while simultaneously recieving tips from the directors. Actors also used their own props and often spent more of their time adjusting and prepping their surroundings than actually filming their scenes. They also performed their own stunts. In the trailer for the series, Oscar Nunez admits he broke his toe during one particular scene. Although some actors admit they had not expected the scenes to require so much preparation and personal set up, they enjoyed the experience overall.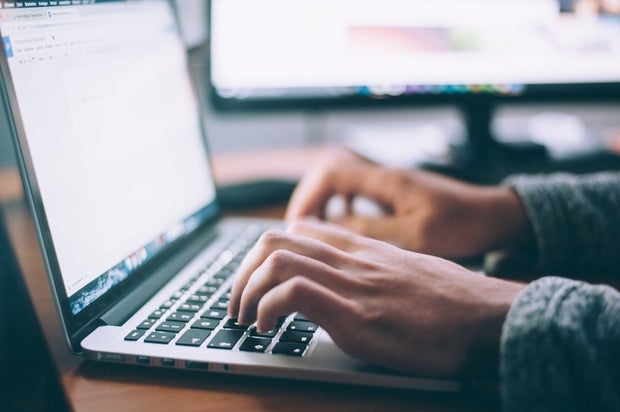 Photo by Glenn Carstens-Peters from Unsplash In considering the stories told through the series, critics have mixed reviews. Daniel D'Addario of Variety wrote, "Creative though the means of depicting these lives through consumer technology. It also exposes each story's every weak spot, up to and including that having done so much work to set up these moral tales, the show tends to have little to say." 
However, the stories do highlight some important issues that reflect possible day-to-day struggles during the pandemic, such as isolation from loved ones, battles with depression and even alcohol abuse, and reoccurring disputes with family members. The show also focuses its last episode on the killing of George Floyd and the protests associated with the Black Lives Matter Movement. Writer of the New York Times, James Poniewozik states that "though the episodes are short, some less than 20 minutes, watching them feels like entering the lives of full characters who have stories and conflicts that predate the pandemic and would be interesting even without it."
The series is relatable in that we all have been forced to adjust our daily routines these past few months. One of these adjustments is that we use our technology to communicate remotely more often than face-to-face. Social Distance is a series many can all relate to in one way or another. 
Want to see more HCFSU? Be sure to like us on Facebook and follow us on Instagram, Twitter, TikTok and Pinterest!