New Year's is always a time to celebrate new beginnings and surviving another year, but my most recent New Year's brought my life a whole different surprise. The night before the big day, I found out that my boyfriend of six months had cheated on me with one of my closest girl friends in the same friend group. They had been lying and manipulating me for weeks and I had seen them basically every day while it was happening. They even shopped for my Christmas gifts together.
It was one of the most shocking moments of my life and I spent the rest of the night curled on the bathroom floor sobbing and shaking in my mother's arms. Four months later, I am still dealing with the wreckage of all that happened. But I have gained experience and knowledge about getting through one of my worst nightmares the hard way.
There is truly no simple answer to getting past it. I had wished desperately for a fast-forward button to the part everyone promised I would get to, the part where I realized everything happens for a reason. Now that I believe I am finally there, I wanted to share a couple of the steps I took to get to this point.
1. Distracting Myself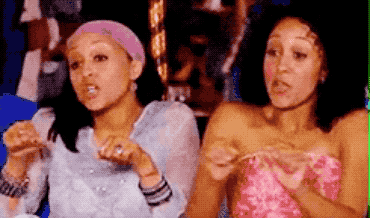 There was never a time I was more grateful that I go out-of-state for college than after being cheated on by a hometown boyfriend. There is no better distraction than a complete environment flip.
On arriving back in Tallahassee, I decided that the best thing for me to do was to dive into my schoolwork and activities. Of course, the breakup was on my mind constantly, but in a way, it fueled me to push myself to try to forget. I started working out, reading more, spending more time with friends and I even joined a couple of writing publications.
I worked on busying myself so much with things I wished I had been doing all along. I realized when I was with him before, I had been distracted all along by the wrong thing—a boy who was not worth my time.
All the time and energy that I wasted missing him had gone into improving myself and growing into the person I want to become. It makes me think that maybe getting my heart broken was necessary for me to finally get my sh*t together. I also came to the conclusion that I would never compromise my life or career goals for a man ever again. Sometimes we lose ourselves in relationships that we are not meant to be in, and it takes a bit of pain and effort to get back to where we are supposed to be.
2. Reassessing My Priorities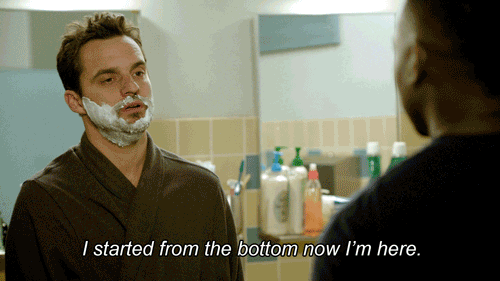 When the things and people you valued most turn out to not be what you expected, it forces you to take a little step back and reconsider your priorities. After coming back to school, I immediately decided to focus on myself and my personal growth. I asked myself what I wanted at this point in my life and what future I was working towards.
When I figured out those two things, the people in my life came next. I wanted to focus on those who are good for my life and invest in friendships that push me toward the person I want to be. Before, I had accepted friendships that were not the healthiest for my life because it was easier than letting people go. Now, I want to surround myself with people who are trying to grow with me.
3. Focusing on the Silver Linings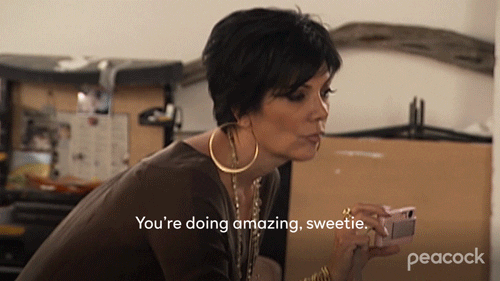 By living through my personal hell, I never realized how strong my natural positive mindset is. Off the bat, I found myself looking for the good that was going to come out of all of this. Although it hurt more than I can express, a part of me was grateful that I finally knew what kind of people they were. I did not want to bring them into the new year with me. It was best that their toxicity was gone sooner rather than later.
Another main takeaway from all of this was how the realest people in your life will be there for you when you need them most. I have never been extremely close with my family, but they walked me through my entire recovery process. My brother even invited me out on New Year's Day since my original plans were with that friend group.
Now, I am busy and happy and not constantly looking for the next flight home. I also have a little less toxic energy in my life and that is definitely something to be grateful for.
4. Accepting the Situation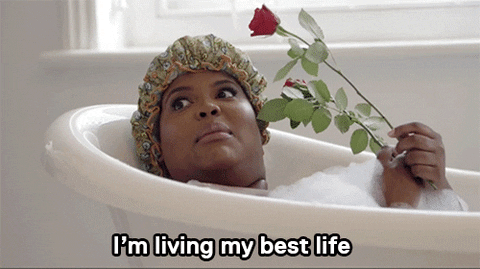 In order to accept something, I have always had to understand it first. No matter how hard I try, I have come to realize that I will never understand why they did what they did. I loved them and would have done anything for both of them. I tried so hard to regret ever caring about them, but it was not me who should have regrets.
Accepting that sometimes people you loved are not who you believed they were is a different type of pain. It hurts even more when they show you what they are really capable of.
I have finally accepted that they are who they are and they are not anywhere close to who I am. Through this, I have promised myself to not continue the pain they caused me or change into a spiteful person because of it.
It may have been one of the hardest things I have gone through, but in the end, I know it was for the best and for that, I am grateful they are in the past.
Want to see more HCFSU? Be sure to like us on Facebook and follow us on Instagram, Twitter, TikTok, Youtube and Pinterest!