Fresh out of high school, Brendan David was eager to start the next chapter of his life like the rest of his classmates. Having earned a scholarship to Trine University, Brendan planned on continuing what he loved most: football. As the star running back at Archbishop Hannan High School in Covington, L.A., Brendan was a force to be reckoned with both on and off the field. Though he had faced many tough challenges on the field, they don't compare to the fight he would soon face just five days after his graduation.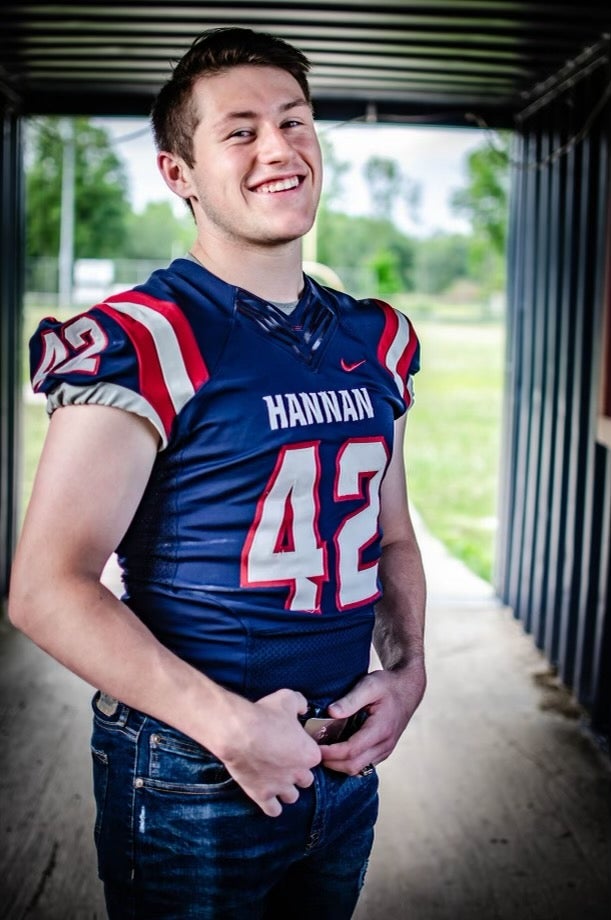 On May 22, 2019, while celebrating their latest achievement, Brendan and his friends decided to go ATV riding. Little did he know the moment he got on that ATV that his life would change forever. Losing control over the vehicle, David crashed into a tree and suffered a critical brain injury. Yvette David Pacaccio, his adoptive mother, was told she only had 30 minutes to four hours to gather her family because he was not going to make it. With doctors claiming he only had a 30 percent chance of living, Yvette, with the help of her brother-in-law who is an attorney, pushed for a craniotomy, and if successful, would raise his chance of survival by five percent. Due to Yvette's initiative, Brendan received an emergency craniotomy. This operation removed a piece of his skull, which allowed his brain to swell, and ultimately saved his life. 
Almost 21 months later, Brendan David has undeniably defied all odds. Given his last rights twice, doctors doubted he would even live, nevertheless how far he would come. With each brain injury being different from the next, it is difficult to navigate future improvements as there is no reliable comparison and no set "recovery calendar." 
"Brendan's recovery has been slow but steady," said Yvette. With the help of doctors and therapists along with his family and friends, Brendan regained his ability to speak four months after his accident, and his speech, as well as his memory and understanding, has only improved since then. "16 months ago, he could barely write the letter B and now he can pretty much sign his name," said Yvette. Concerning his physical state, he originally had severely limited movement on the left side of his body due to damage to the right side of his brain. Being the fighter that he is, Brendan has gained a substantial amount of movement on his left side, allowing him to walk with assistance. His next goal is to walk unassisted by his 21st birthday on Dec. 20, and I have no doubt he will achieve it. 
Brendan's positive attitude and determination towards recovery have been crucial to his journey. With brain injury patients, this mindset is not very common due to the mental and physical that these individuals have to overcome. Engaging in physical and occupational therapy almost daily, he is not unfamiliar with this constant exercise and hard work due to his years of playing football.
Brendan said, "My passion for football was because of our program created by Coach Wattigny. It taught me values about life, perseverance, family and God. I loved football since I was eight years old and was supposed to go to college to play football on a scholarship to Trine University in Angola, Indiana. My team was undefeated my senior year, making it the best year of my many years playing."
David takes that same drive that he used on the field into his therapy sessions. "He is an ideal patient for the therapists because they don't have to push him. He pushes himself," Yvette stated.
"They say jump. I say how high," said Brendan.
Throughout his recovery, he has received an overwhelming amount of support not only from the community but all over the world. A huge aspect of this journey that both Brendan and Yvette have acknowledged is the power of prayer. With the help of social media, family and friends were able to spread the word about Brendan's accident by using the hashtag #42strong, which caused individuals from across the globe to pray for his recovery. Today, Brendan maintains his strong faith by praying at the 42nd minute of each hour. "I pray at the 42nd minute of every hour because 42 was my football number," said Brendan. "I pray for many people on my list that need healing or have passed away. Some of the people I know and some I do not. I do this because there are many people that pray for me that I do not know."
David also believes that wearing his Saint Michael cross during the accident saved his life. In the Bible, Saint Michael is referred to as the archangel who is at the forefront in the battle of good versus evil and is also considered a healer of the sick.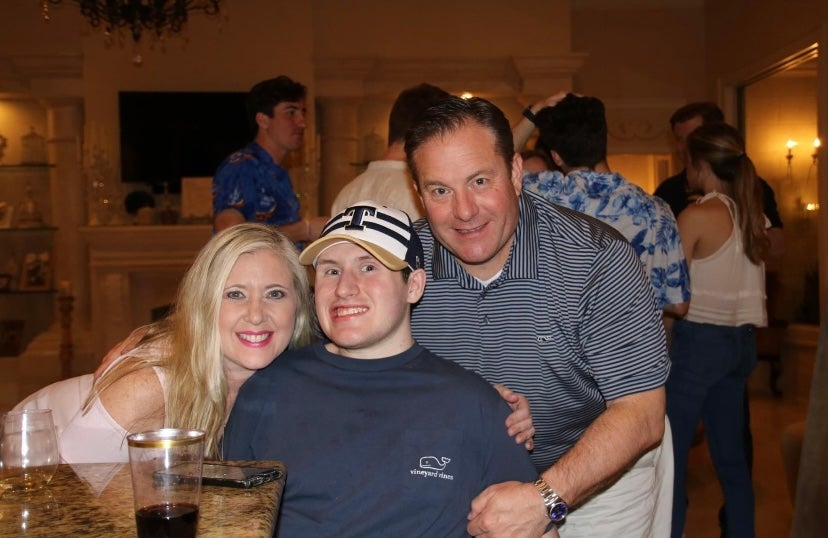 Brendan's journey as a whole has inspired countless individuals to believe in miracles. "As far as faith is concerned, I believe that Brendan and his story has caused a lot of people to believe that didn't believe before," said Yvette. Many, including myself, have gained a new sense of faith since Brendan's accident and are continuously inspired by his positivity and perseverance. With Brain Injury Awareness Month approaching this March, I encourage you to follow Brendan's recovery by liking Brendan's Miracle Facebook page. 
Want to see more HCFSU? Be sure to like us on Facebook and follow us on Instagram, Twitter, TikTok, Youtube and Pinterest!