To preface this article, let me first explain exactly what an ally is. An ally is a non-black person who does the following (from Amelie Lamont):  
Takes on the struggle as one's own 
Stands up even when scared 
Transfers the benefits of one's privilege to those who lack it 
Acknowledges that while you also feel pain, the conversation is not about you 
The concept of allyship is not a new one but has become relevant as more and more white/non-black people of color take up the cause of #blacklivesmatter. These four core concepts of allyship are one thing, but how can we apply them in meaningful ways in our lives?  
Yolanda St. Fleur ('23, Political Science/Music) explains that the biggest way to be an ally is to "listen when black (and any PoC) are voicing their experiences, feelings and frustrations." By listening, St. Fleur emphasizes that allies must "actively listen, which means not only to hear but to try and understand." A few more guides she presents are to refrain from saying anything invalidating, get comfortable with being uncomfortable and switching white spaces into safe spaces.  
Felecia Foster ('22, Music Education) emphasizes "having those uncomfortable dialogues with your family and constantly putting them and your friends in check for the racist things they say." This is important because part of being an ally is being active in your social circles to educate and explain to others why it isn't okay to say certain things. About social media, Foster also points out that "this isn't just gonna go away overnight, we have to keep posting and spreading awareness. It's okay to post normal content but we can't just stop when it isn't a trending topic anymore."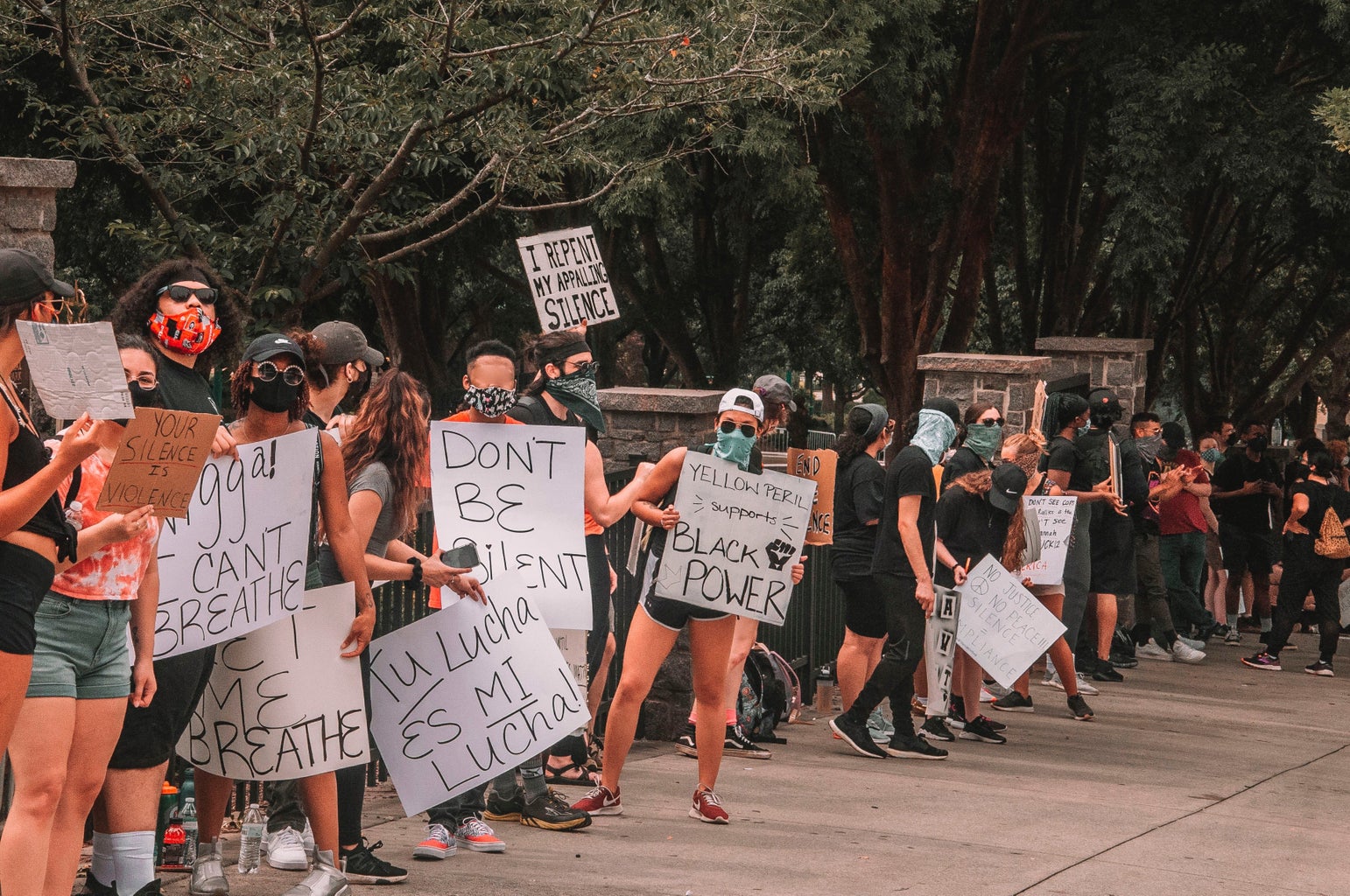 When asked about ways allies can help, LaVonne Patoir ('21, Hospitality) provided a comprehensive list of ways to be an ally.  
Normalize discussions about race and discrimination. I cannot stress how important this is. 
If someone is being negative about the black community, stand up (even if you're the only one that will know about it).  
[Do your research and] VOTE. 
If you're unsure something you said/did is offensive, ask. 
Take every opportunity you can to diversify and continue to equip yourself with knowledge and facts– one day, it might come in handy. 
All three women I spoke to emphasized an open dialogue about race and discrimination first. Whether these discussions are between you and white person, non-Black person of color or black person, they are all important to be an ally. These conversations will help you learn and grow as a person and understand the daily struggles of black members of the community.  
Want to see more HCFSU? Be sure to like us on Facebook and follow us on Instagram, Twitter and Pinterest