History Behind International Women's Day
March 8, as you hopefully know, is International Women's Day. This year's theme was #EachForEqual, and challenged women across the globe to fight for and build a gender-equal world. The official website for International Women's Day says, "An equal world is an enabled world… We can actively choose to challenge stereotypes, fight bias, broaden perceptions, improve situations and celebrate women's achievements." The website encourages women around the world to strike the #EachforEqual pose, which is your two arms held in front of you in an equal sign, to spread awareness.
But why March 8? According to Time Magazine, International Women's Day may have started with the original action from the U.S. women's labor movement in 1908, it wasn't until Russian women protested when the movement became truly revolutionary in 1917.
Though in Russia, International Women's Day had been established since 1913, the protest that sparked the revolution did not occur until 1917. Time says, "It was against the backdrop of a country exhausted by war, widespread food shortages and escalating popular protest that the nation's 1917 International Women's Day demonstration was held on Feb. 23 of that year." Feb. 23 is equivalent to our March 8 in the Russian calendar, which is where the significance of the international date can be found.
Research Director Rochelle Ruthchild at Harvard's Davis Center for Russian and Eurasian Studies makes note of why this particular protest in 1917 was so significant compared to the other protests. She claims that "male revolutionaries like Leon Trotsky were upset at them, as these disobedient and misbehaving women were going out on this International Women's Day when they were meant to wait until May." May 1 was when the annual worker's protests were planned to take place.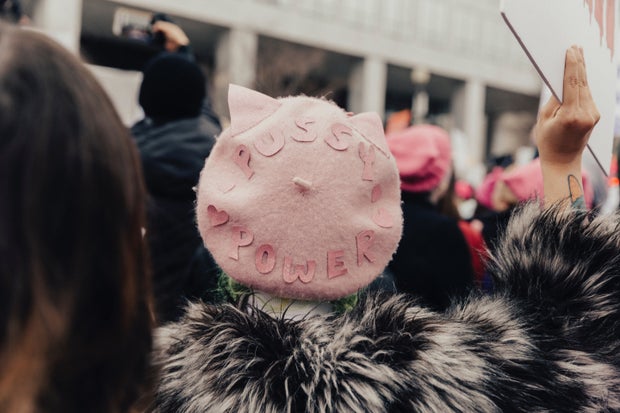 Photo by roya ann miller on Unsplash
The roots of IWD in the United States had begun a little earlier than in Russia, with the first protest happening in 1908. According to the IWD website, "15,000 women marched through New York City demanding shorter hours, better pay and voting rights." History.com states that it was not until the next year, though, that the first official International Women's Day was held on Feb. 28. Organized by the Socialist Party of America, it was held on a Sunday so working women were able to attend on their day off. Thousands of people attended the various events.
Labor organizer Leonora O'Reilly, among others, addressed the crowd at the main meeting location, Murray Hill Lyceum. In Brooklyn, Charlotte Perkins Gilman (my girl crush and author of The Yellow Wallpaper) spoke to the congregation of the Parkside Church. In her speech, she said, "It is true that a woman's duty is centered in her home and motherhood…[but] home should mean the whole country, and not be confined to three or four rooms or a city or a state."
So, how can you participate in IWD all month long? The website has an amazing tool where it lets you search the locations of events near you. Find it here. If you can not make it to one of these events, you can always wear purple to show your support. According to Good Housekeeping, "Signifying justice and dignity, the color purple has become an international symbol for women since the origination of purple, green, and white as a symbol of women's equality from the Women's Social and Political Union in the UK in 1908." Don't forget to snap a pic of you striking the #EachforEqual pose, and use the hashtag on social media!
Want to see more HCFSU? Be sure to like us on Facebook and follow us on Instagram, Twitter and  Pinterest!