This week I was able to feature former suitemates turned current roommates! Seeing their entire apartment was a dream!  Frances and Aiyanna's whole apartment had something to offer the eye, even the hallways! The kitchen and living room looked like an IKEA store display, and the rooms were SO cute! I asked them what it was like going from suitemates to roommates since they both shared a suite in the dorms last year. They both agreed that knowing each other's boundaries and habits have helped with navigating the transition. They expressed that the best part from moving out of the dorms is having their own space, this is because they can come together and separate to do their own thing as they please.  Frances  and Aiyanna share their apartment with two other girls that they knew before, so I asked how they went about decorating the common, shared space. The roomies agreed that the most important thing they kept in mind was making the space homey. They also wanted to make sure to match the kitchen with the color scheme, so they stuck to neutral colors like white and grey. To add some color, they decided to go with yellow, to brighten up the space. I was already super impressed from just walking in, I could not hold in my excitement to see what their rooms had in store for me!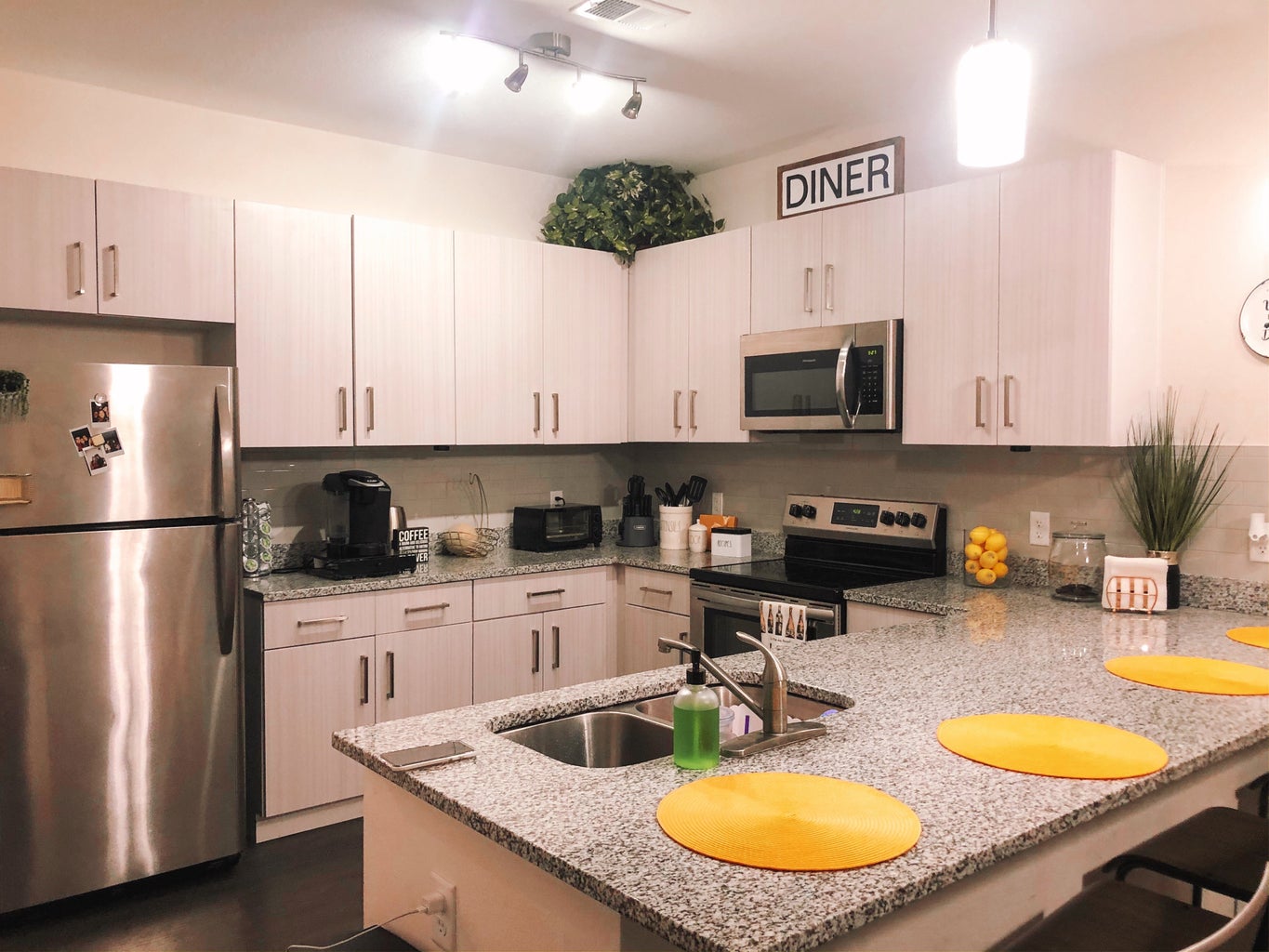 Frances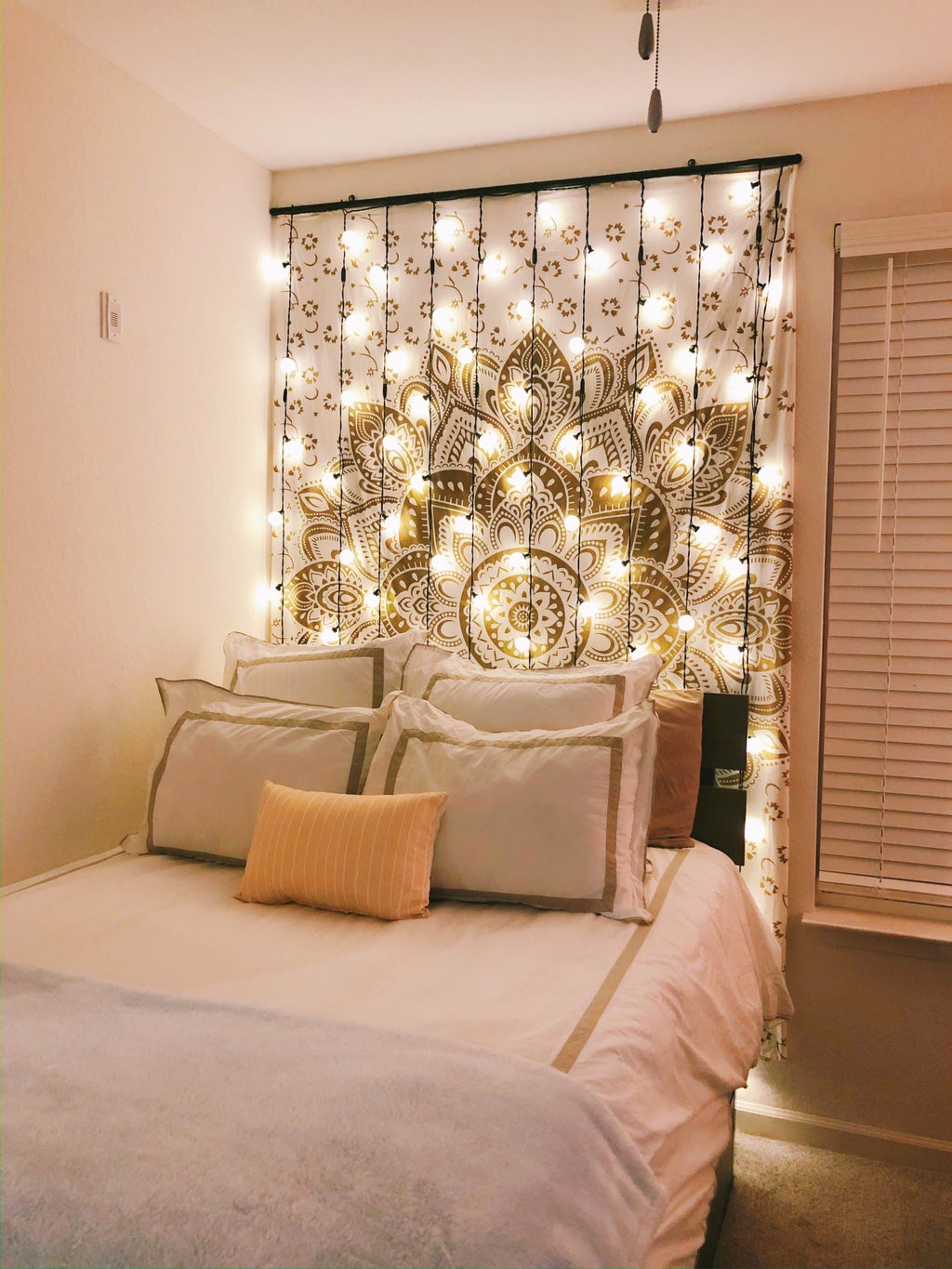 Frances, or Fran for short, is a sophomore planning to double major in public relations and sports management analysis. When asked about her room design inspo, she immediately credited Pinterest for helping her vision come to life.  Frances wanted her room to be minimalistic, but also wanted to give off boho vibes so it would be an urban escape. Her dreams of living in New York were  the key for the look. I proceeded to ask her about the dreaded decoration budget, but luckily, she said most of her stuff from her dormitory suite was brought over and upcycled! New wall art and small décor were DIY'd for a perfect budget replacement! Other items were brought from home for the inviting and warm touch that only your childhood home can make. Most of the purchased items came directly from Target, TJ Maxx and Marshalls, the titans of modest room décor. Francis told me about the darling lights in the room, which she thinks gives off a sense of coziness and ties everything together. The lights were actually a gift from her hometown boss when she worked at a denim store. She remarked how nice it looked in the holiday display and was promptly gifted an extra in the back! Truly a highlight piece with a sentimental touch!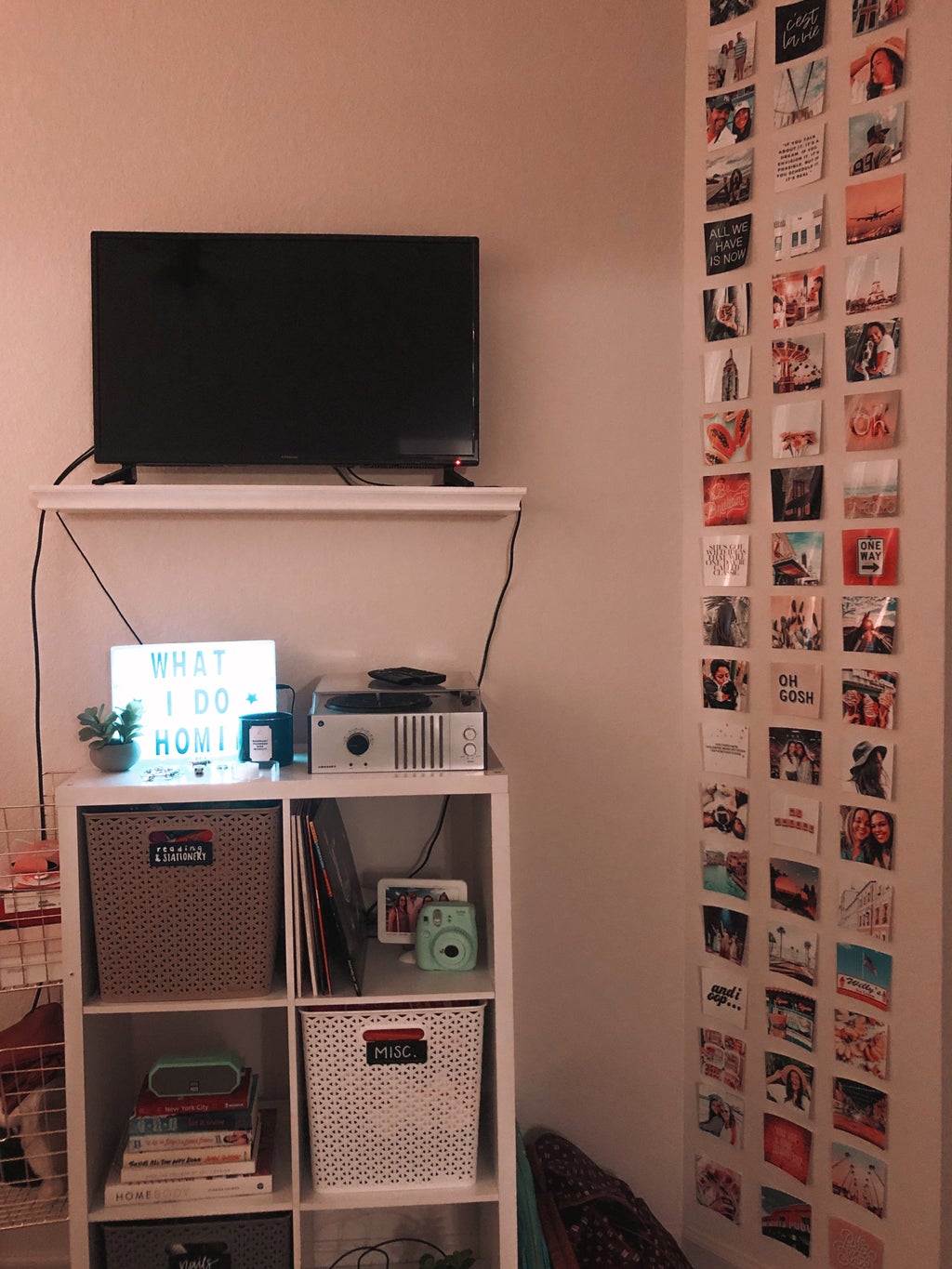 Aiyanna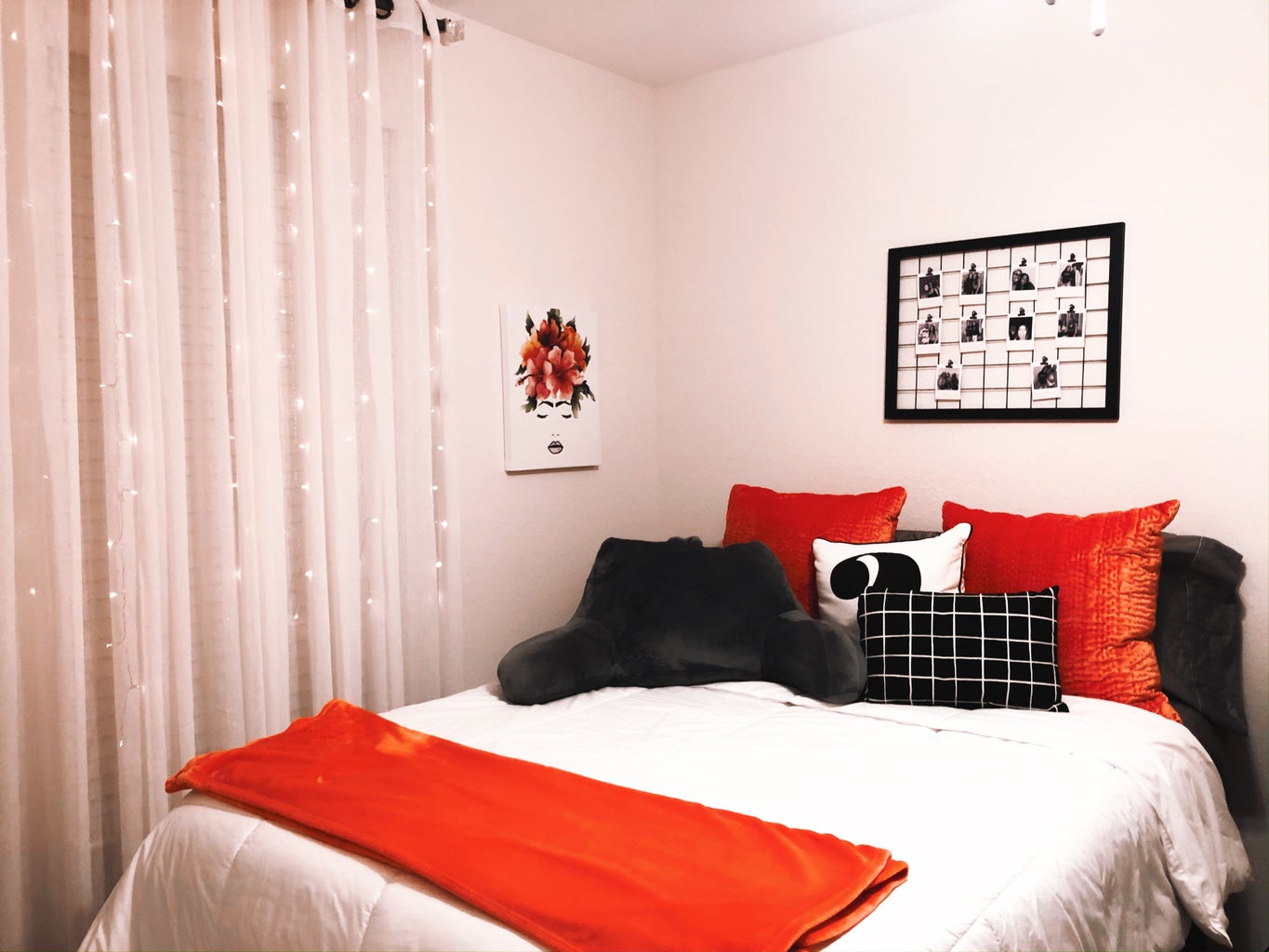 Next, was Aiyanna's room! Aiyanna is a psych major in her sophomore year, ready to take names! Her mission to design a space for herself started with scouring Pinterest as many of these tend to start. She felt trapped in the dorms on campus, so the most important thing was to make it her own. Just clicking on things and pictures that she liked and soon after a color palette was picked. Her room was a place for comfortable things. Cozy blankets, an oil diffuser that reminds her of home and warm lights and a salt lamp to set the atmosphere. When asked about a budget, Aiyanna said it wasn't something she paid much attention to. If she had that feeling about the chair or pillow or blanket, she'd pick it up! It sounded like a carefree way to decorate your room that is sure to make your space truly unique. Most of the stuff came straight from TJ Maxx she told me, and we all shared laughs about how great TJ Maxx really was. When asked about her favorite piece in the room, Aiyanna immediately talked about her Polaroid-esque picture frame. A cute grid frame filled with Polaroids of sentimental moments, I had to agree that it's a great favorite to have!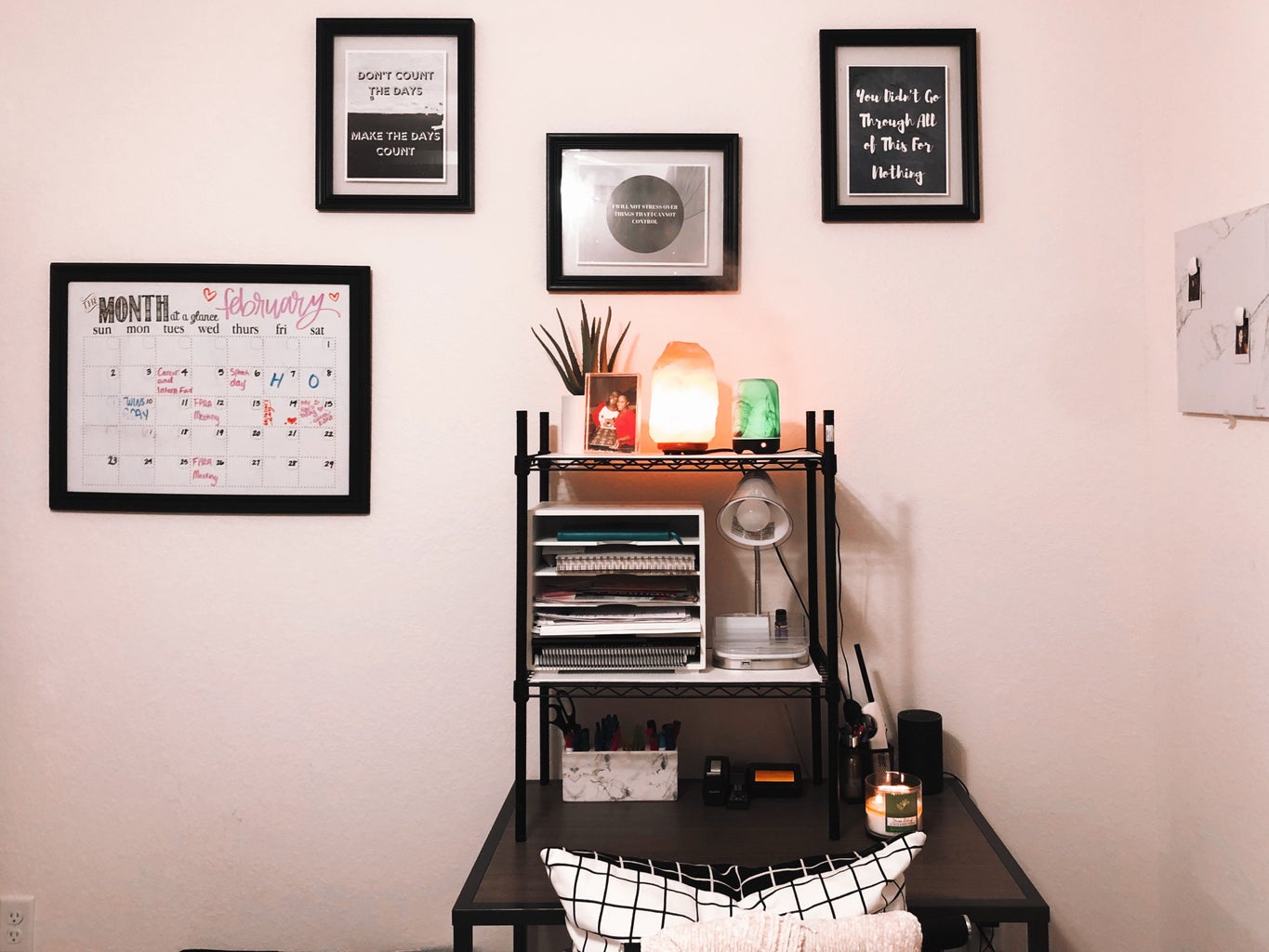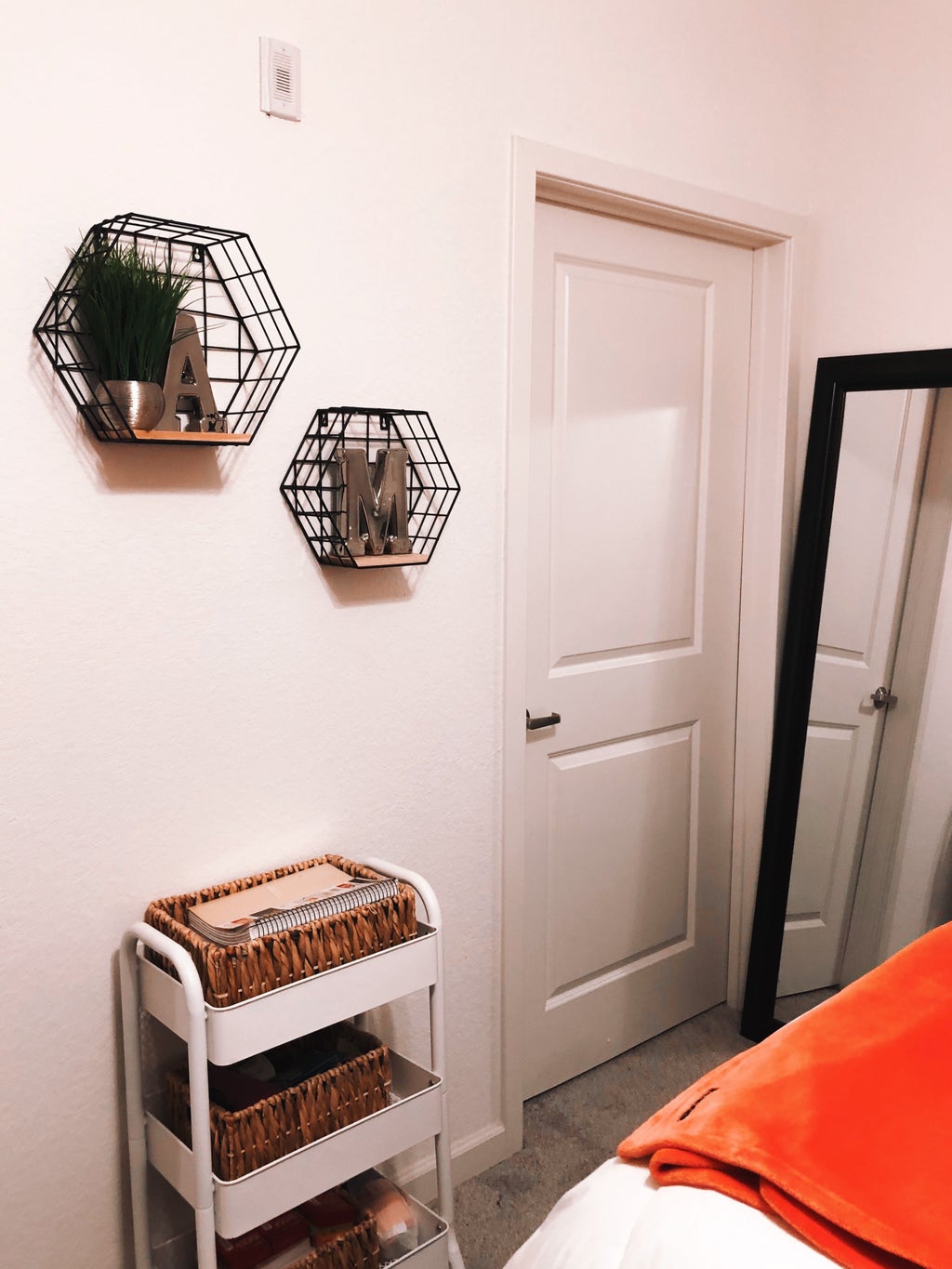 After making the rounds with both their rooms, I had to say how I admired both their design processes.  Frances followed her New York aesthetics and careful planning and Aiyanna followed whatever she felt was perfect to call a home away from home! The apartment really expressed both girls' identities and it was a treat to visit! I can't wait for the next ones!
Want to see more HCFSU? Be sure to like us on Facebook and follow us on Instagram, Twitter and Pinterest!