Harvey Weinstein is a Convicted Sex Offender
Harvey Weinstein is a 67-year-old American former film producer. Weinstein is a co-founder of the entertainment company 'Miramax', along with his brother, Bob Weinstein. A long history of sexual assault accusations from fellow Hollywood stars follows Harvey Weinstein. The long history of these accusations being revealed began in Oct. of 2017, when the NY times published a piece that outlined the decades of sexual harassment allegations against Weinstein. Actresses Rose McGowan and Ashley Judd are among the women who came forward. The accusations against Weinstein include forced sexual encounters and promises of career advancement in return for sexual favors. Weinstein issued an apology in response to these accusations, but denied he ever forced any sexual encounters with female counterparts. Over the next few years, many other women came forward and accused Weinstein of sexual misconduct, including popular celebrities like Cara Delevingne and Angelina Jolie. In fact, Weinstein has been accused of sex crimes by upwards of 80women since 2017. Since the accusations, social media outlets have been flooded with women sharing their stories of being victims of sexual assault along with the hashtag #MeToo, which is meant to show solidarity and credibility among victims. The hashtag didn't originate with Harvey Weinstein but the use of it was still an important part of the trial nonetheless. 
Various outlets that have previously worked with Weinstein halted their support of him amongst the plentiful accusations. Some of the outlets that refused to continue working with or supporting him included Harvard University, which stripped Weinstein of the Du Bois medal gifted to him in 2014 for his contributions to African American culture. Additionally, in Oct. of 2017, prominent actor Channing Tatum halted the development of a film about child sexual abuse that was being made in conjunction with Weinstein's film producing company. Tatum publicly halted development of the film with a Facebook post denouncing Weinstein's wrongdoings. 
Legal action resulting in a trial did not formally begin until May of 2018, when a grand jury in New York indicted Weinstein on charges of rape and criminal sexual acts, related to alleged attacks on two women in 2013 and 2004, respectively. Between May 2018 and Aug. of 2019, numerous charges and lawsuits had been brought against Weinstein, with the majority of them being dropped. In Aug. of 2019, Weinstein's formal trial was pushed back to Jan. 2020. It was originally proposed to begin in Sep. of 2019. The trial formally began on Jan. 6 of 2020 and included various testimonies from female victims including actress Jessica Mann. Prosecutors outlined graphic details of sexual assault allegations, while his defense team argued that the allegations were all based on consensual sexual encounters.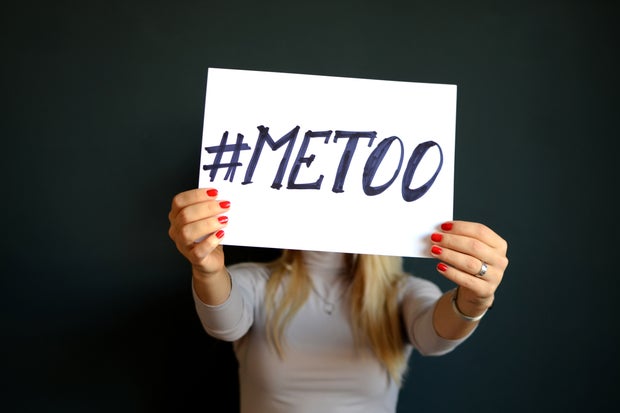 Photo by Mihai Surdu on Unsplash
A total of five charges had been brought against Weinstein, including charges of first-degree sexual assault, first-degree rape and additional counts of predatory sexual assault. Ultimately, on Feb. 24 of 2020, Harvey Weinstein was found guilty by jury of a criminal sexual act in the first-degree and third-degree rape. He is convicted of sexually assaulting former production assistant Mimi Haleyi in 2006 and raping actress Jessica Mann in 2013. Although acquitted of the charges that could've led to him being jailed for life, former producer Weinstein faces up to 25 years in prison based on his convictions. He will be held in custody and is scheduled to be sentenced on March 11. 
Many Hollywood stars reacted to the convictions, including actress Mira Sorvino, who expressed gratitude for the outcome of the trial in a public tweet that reads "The beginning of #justice. More to come, my sisters. #weinsteinguilty". President Donald Trump also responded to the convictions by calling it "a great victory [that] sends a very strong message". Others were not too content with the verdict, including Bill Cosby's publicist Andrew Wyatt, who outlined the "unfairness" of the Weinstein conviction on Cosby's public Instagram page. Wyatt called the conviction "a very sad day in the American Judicial System". 
Want to see more HCFSU? Be sure to like us on Facebook and follow us on Instagram, Twitter and Pinterest!