Approaching my junior year in college, I would've thought that I had figured out the key to balancing it all. Academics, work, club commitments and then, of course, finding time to fit in those precious moments with friends. Oh, and then there's self-care! Just when I think I have this balancing act down to a science, I suddenly hit a wall, feel extremely overwhelmed and find myself half-*ssing most of my assignments. So, with finals around the corner, I remind myself of the four keys to maintaining a balance in life. We've all dished out this advice to our friends, but rarely do we actually take it to heart. In need of a reminder as well? Stay tuned for tips to balancing academics, work and a social life. 
1. Plan Plan Plan!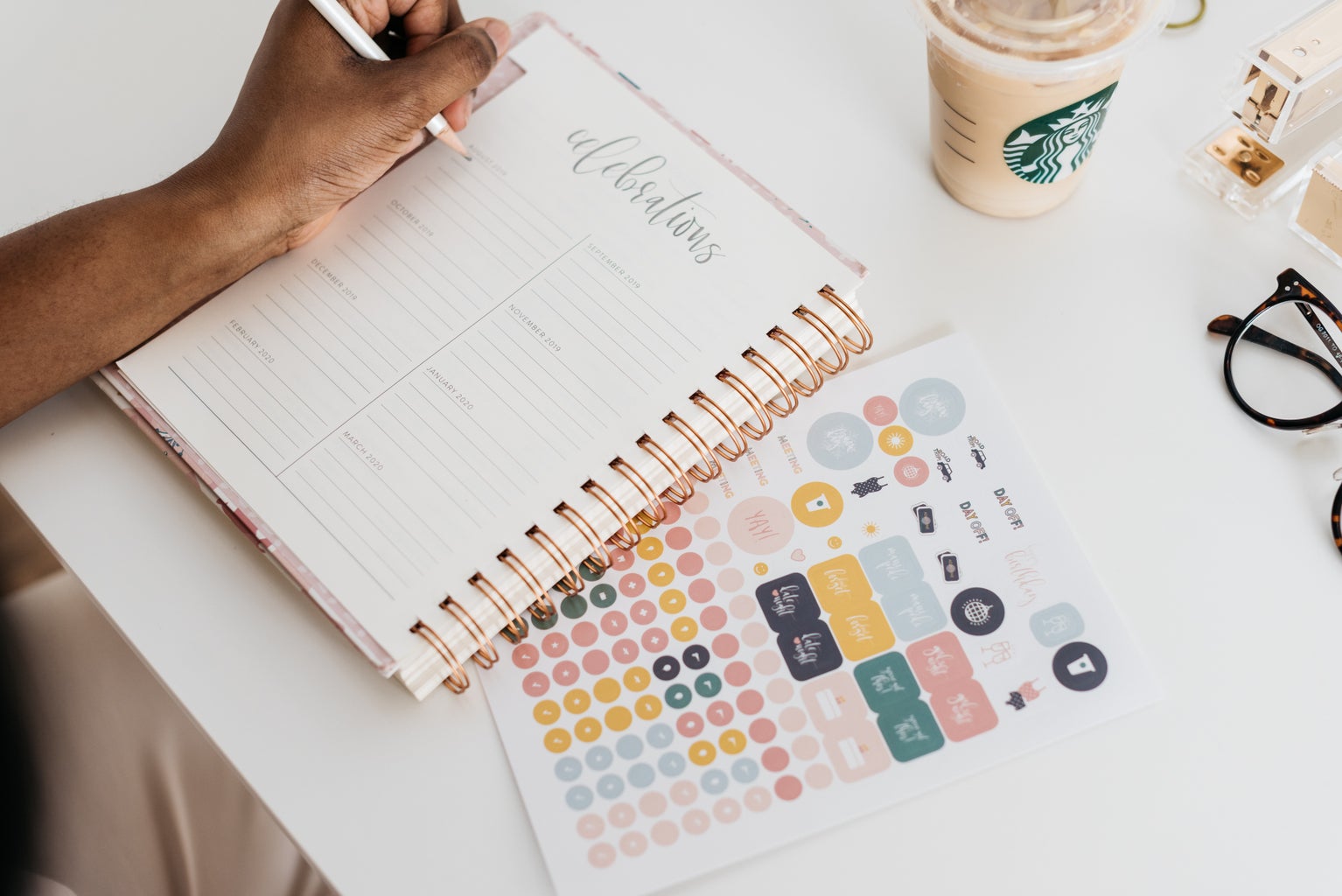 Growing up, my father would always mention the five P's, which stands for "Proper Planning Prevents P*ss Poor Performance." As a child, I thought the five P's were a bit harsh, but now looking back on it, he was 100 percent right. When I first started college, I thought I would be able to miraculously memorize all of my homework assignments due each week. To nobody's surprise, this approach didn't work out very well, and in effect, my grades began to tank. It wasn't until I began making a schedule that I was not only able to gain back my good grades but my sanity as well. Creating a weekly or monthly schedule helps to visualize your goals and make them a reality. By managing your time appropriately and sticking to your schedule, you will find yourself more successful and college less stressful. 
2. Make sure to make "me-time" a priority and treat your body like the temple it is. 
When was the last time you took a day or even an hour to yourself? I know life can be non-stop sometimes, but it is essential to your mental health to take time to yourself. Read a book, get a massage or go for a walk in the park! Do something to take your mind off of all of the stresses of the workweek, even if it is for only 30 minutes. Not only is it crucial to prioritize your mental health, but make it a point to stay physically healthy as well. Improve your eating and sleeping habits, so you no longer have to rely on three cups of coffee to kickstart your day. Also, even if it is only a 15-minute walk or a few yoga poses each morning, add a form of exercise to your daily routine to stay fit, reduce stress and boost your energy. 
3. Lean on your bestie for advice and support. 
Feeling stressed? Meet up with the bestie that lifts you up. Venting to your best friend is so therapeutic, and their outside perspective is beyond helpful. Sadly, my best friend Jenna lives six hours away, so our "meet up" is oftentimes over Facetime, but nevertheless, I appreciate all of her advice and support. 
4. Let loose and "party like it's 1999." 
Yes, I know the phrase is a bit cliche, but it's true! For those of us who didn't grow up in the '80s and '90s, we could learn a thing or two about this era. In today's world of social media, we are constantly worried about keeping up appearances and not acting a fool because our phones are quick to capture those embarrassing moments. So, put your phone down and live in the moment with your friends. Whether it's a dinner, get-together or club, make memories and unwind from your stressful work week with the people who make you the happiest.  
I hope this was the reminder you needed to wrap up your semester on the right note. Have the fun-filled, relaxing summer that you oh-so deserve.  
Want to see more HCFSU? Be sure to like us on Facebook and follow us on Instagram, Twitter, TikTok, Youtube and Pinterest!