Septum piercings.  It seems like we keep seeing them nowadays.  Personally, I think they look great on everyone!  And I had always thought it would look cute on my own face, but I never had the courage to brave the pain and have someone pierce that "sweet spot" between the very tip of your septum and the thicker cartilage hiding inside your nose.  So, when my boyfriend admitted he had always had a thing for them, I realized it was meant to be.  I made plans to attend a consultation appointment shortly after Christmas 2019.  After that, I was planning on going home for Spring Break 2020 and attending the appointment on my way out of Jacksonville and back to Tallahassee (so my family wouldn't see it and freak out).  But then, the dreaded "unprecedented times" hit us and threw a giant wrench in my plans.  Months after I originally planned to pierce my septum, I finally decided to bite the bullet and make an appointment despite the ongoing pandemic.  
First of all, I'd love to give a huge shoutout to East Coast Worldwide Tattoo and Piercing in Jacksonville, FL, where I knew I would be getting my piercing done from the very beginning of my journey.  I made the appointment days in advance for a few reasons.  The first one being that East Coast Worldwide is no longer accepting walk-in appointments due to the current pandemic (and even if they were, it seems like the more polite thing to do given the current circumstances).  The second reason being that if I made the appointment, I would have no choice other than to face my fear of the pain head-on, lest I waste $50 on a cancellation fee!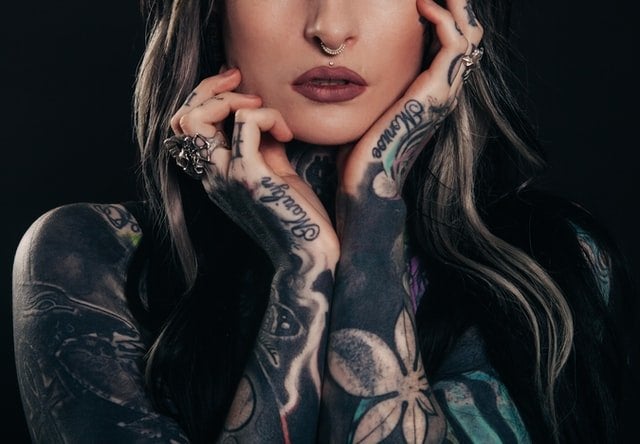 After the appointment was made, all there was left for me to do was to patiently wait, which was honestly the most difficult part.  I was so nervous about the act of the piercing that I nearly made myself sick while I overthought the entire situation.  At this point in my journey, I would like to offer up my own advice for readers who are thinking of getting a piercing during the great "unprecedented times."  
My first bit of advice is to be absolutely sure you want a piercing.  I had been consistently wanting a septum piercing for nearly a year at this point, and I was absolutely sure it was what I wanted.  If you're still unsure, do some research!  Make sure it's a responsibility you can handle, and be sure to prepare yourself for the process of the piercing itself as well as the healing (which is more than half of the process).  If you're not sure how it'll look on you, order some fake ones on Amazon!  There's no shame in toting a fake nose piercing for a time while deciding whether you like it on your face or not (please note: if you disagree with that statement now, you certainly won't be when I tell you how much my piercing appointment costed me)! Personally, I made sure to buy fake piercings that I could style in any way I wanted, so I was able to decide whether I wanted a septum piercing, a nostril piercing or a cartilage piercing on my ear.  
My second bit of advice is to research the piercing parlors in your area!  They need to be clean, professional and welcoming.  Please, please, please: go to a professional, do not attempt to pierce yourself or to let a friend do it!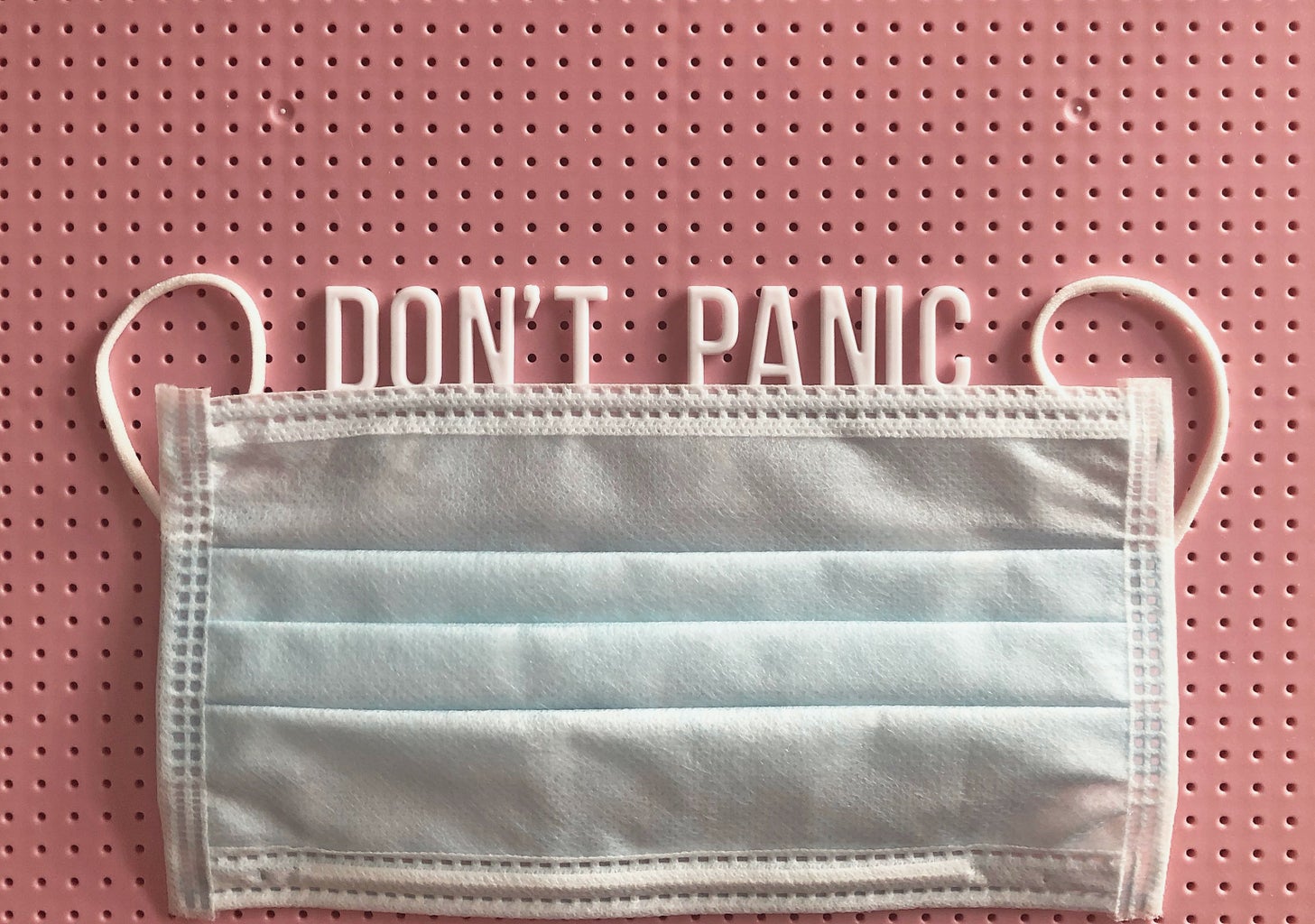 Once you're absolutely sure you want a piercing, you need to confirm two things: you are COVID-19 free and you have enough money to receive the piercing.  If I was to do anything differently, I would have gotten a test to be entirely confident I wasn't putting anyone in danger.  
You can decide in advance the style of jewelry you would like to get, or you can decide at the parlor.  I decided at the parlor, and my piercer (a lovely woman named Nana) helped me pick out the perfect piece.  Overall, it cost me around $150.  While this may sound like a lot (it sure felt like a lot), it's important to recognize what we are paying for here: 
The jewelry itself
The act of getting pierced itself
The cleaning saline
An appropriate tip for your piercer 
And, of course, a clean and professional environment!!!! 
If you're thinking of getting a piercing, don't let the pandemic stop you!  But remember to follow all CDC guidelines and to confirm you will not put anyone in danger before getting your sweet new statement piece.  
Want to see more HCFSU? Be sure to like us on Facebook and follow us on Instagram, Twitter, TikTok, Youtube and Pinterest!