Name: Grace Eugenides
Grade: Senior
Major/Minor: Hospitality & Tourism Management Major; Business & Communications Minors 
Hometown: Naples, FL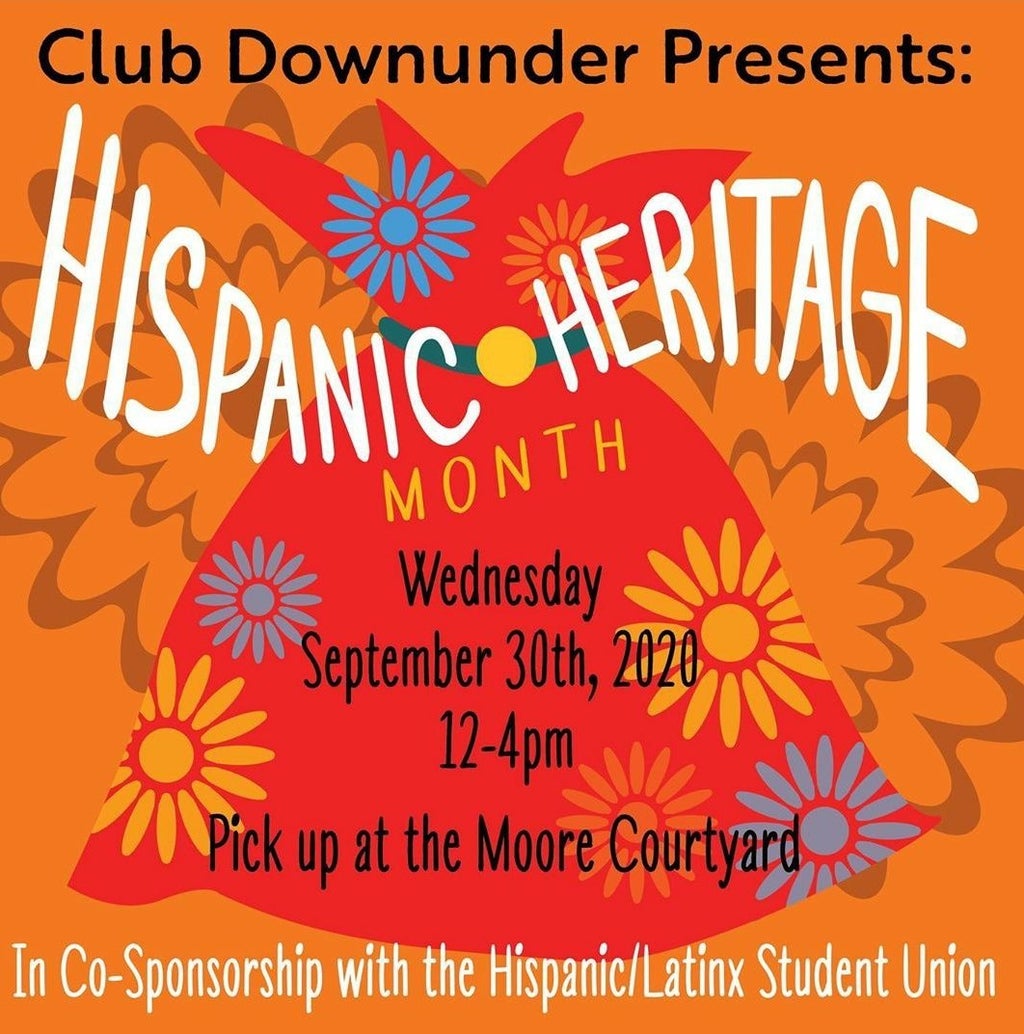 Her Campus (HC): What's your current role in Club Downunder (CDU)? 
Grace Eugenides (GE): I am the current Culture and Arts Coordinator for Unions Productions/Club Downunder! This role involves planning events that showcase a wide variety of cultures, worldviews and customs for Florida State's student body.
HC: How did you get involved with CDU? 
GE: I first became involved with CDU during my freshman year of college. This was back when we still had a physical venue for events and before the Union had undergone construction. I heard about the organization through the involvement fair and stopped by their Volunteer All-Call because I was so intrigued at the idea of students being able to work with concerts and events. I've rotated between volunteer positions in the club's Hospitality and Programming departments and have now taken on the role of a staff member for my final year at FSU.
HC: What's your favorite event that you've done with another club? 
GE: I think it would have to be the Co-Sponsored Drag Shows we've done in the past with the Pride Student Union. The shows are always so fun and high energy, which I love. They were also among some of the first events I attended at FSU before becoming involved with CDU, so I have really fond memories associated with them.
HC: What's your favorite standalone event that CDU has done? 
GE: Probably [the Mitski concert last year] at the Moon. She is such a brilliant artist and beyond just being a really fun night, it was incredible to watch how hard my peers worked on putting together all aspects of that show. I also just love the collective excitement and sense of pride throughout the club when it comes to bringing in bigger artists like this.
HC: What's the craziest thing you've ever seen/heard while working with CDU? 
GE: Definitely [when the show] Live PD: PD Cam [showed] up to film while I was working the Beach Fossils and Surf Curse show last spring. 
HC: How do you think you can apply the skills you're learning through CDU to your future career?
GE: CDU, above anything else, has taught me so much about the importance of open communication and support throughout a team. Before working with this club, I definitely subjected myself to the "if you want something done right, you have to do it yourself" mindset a lot; and learned very quickly how untrue that can be. CDU, like many work environments I expect to enter in the future, relies on a huge amount of collective effort and collaboration. I love how many doors that opens in terms of what can be accomplished, and I am excited to carry all that I've learned from my co-workers and advisors along the way towards my future career.
HC: What's next for CDU? 
GE: Once the conditions allow for it and the Union is back up and running, I am excited to see what future staff members and volunteers bring to the new venue space. The first show back will definitely be a long-awaited effort and one to look forward to, so I'm excited to come back to visit and finally see it all happen.
To keep up with Club Downunder, follow them on Instagram!
Want to see more HCFSU? Be sure to like us on Facebook and follow us on Instagram, Twitter and Pinterest!