FSU Allows Students to Choose Pass/Fail Option for Classes
Due to COVID-19, life for FSU students has changed greatly. Face-to-face classes were canceled after spring break, and the university switched completely to online distance learning. On March 25th, FSU officially released an update acknowledging the "difficult adjustment" that may be in store for many students and proposed the option for students to opt-in and receive a Satisfactory/Unsatisfactory (S/U) grade in lieu of the traditional grading system.
This decision followed great uproar by current FSU students who created a petition to move to a Pass/Fail scale because it "represented their best interests."   This petition was signed by over 7500 students and faculty, and while it is unclear whether this petition had any impact over the final decision, the signees received the answer they wanted. This petition also outlined many students' problems with distance learning by drawing attention to the fact that professors lacked ample time to adjust for this change, so ultimately, they felt there was a deterioration in the quality of education they were provided. The comment section of this petition follows a similar trend, and many point to Harvard Law School's decision to adopt a mandatory "credit/fail" grading policy for Spring 2020.
Another possible reason for this decision is the creation of the student-run organization "DoSomethingFSU", which was created on behalf of the disenfranchised students at Florida State University due to the abrupt closure. This social media campaign highlighted some of the main concerns students felt during this pandemic, and they offered solutions they felt the University should implement, such as optional pass/fail. This movement gained traction and did end up reaching the FSU administration where the Vice President of Student Affairs, Dr. Hecht, released an official statement which can be found here.
Many critics of this petition argued that students were simply looking for an "easy excuse" to not do their work, and they felt that it was unfair to those who had worked hard all semester. While the petition initially referenced all classes become pass/fail, by giving students the option to select which classes they want, this was the optimal decision to please both sides.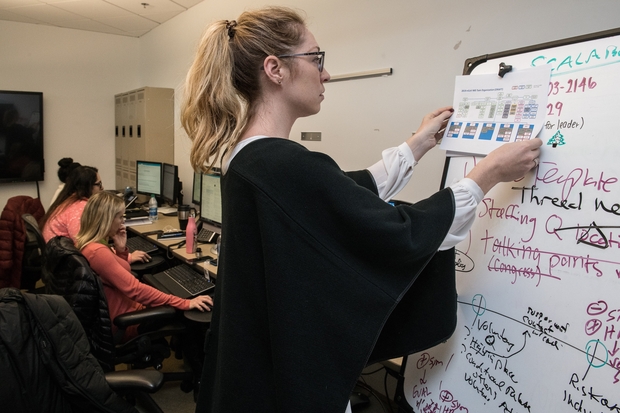 So, what does this grading option really mean for students?
Any course that traditionally uses letter grades will continue to do so, but students may opt to receive a Satisfactory/Unsatisfactory grade for their eligible courses starting at 9 A.M. March 30 until 11:59 P.M. April 12. Not all classes are eligible for this grading option, and if you're registered for a class that is ineligible, you will be notified by your department/college. An 'S' grade will be equivalent to a C- or higher and a 'U' grade will be a D+ or lower. Any classes that receive an 'S' will still satisfy university degree requirements as well as both major and minor requirements, even if S/U grading isn't typically allowed.
This Pass/Fail option, however, does come with implications that students should consider. What determines as Satisfactory/Unsatisfactory will be up to the professor and will vary by course. Receiving a 'U' grade will not result in credit, so if you think you could get a D in that class, it may be better to remain with the letter grading scale. All S/U coursework will not affect your GPA, neither raising nor lowering it. If you're enrolled in a class for a degree program that requires GPA or grade requirements it may be best to consult with an advisor as to what the best plan of approach is. If you're trying to get on the Dean's or President's List, they still require at least 12 hours of letter-graded coursework with either a 3.5 or 4.0 term GPA, respectively. If you choose to utilize the S/U grading option for all your courses, your GPA as of Fall 2019 will remain your cumulative GPA and will be used in matters such as financial aid.
If like many students, you're currently a Bright Futures award recipient, earning a 'U' grade will result in the loss of your scholarship.
If you think implementing the Satisfactory/Unsatisfactory grading scale may be useful to you, click here to find the steps to making the switch.
Want to see more HCFSU? Be sure to like us on Facebook and follow us on Instagram, Twitter and Pinterest!