Walking around the last few weeks and seeing people having their dorm doors decorated for Halloween has made me so excited! I love Spooky Season, so seeing decorated doors always makes me so happy! Here are some of my favorite doors that I've seen.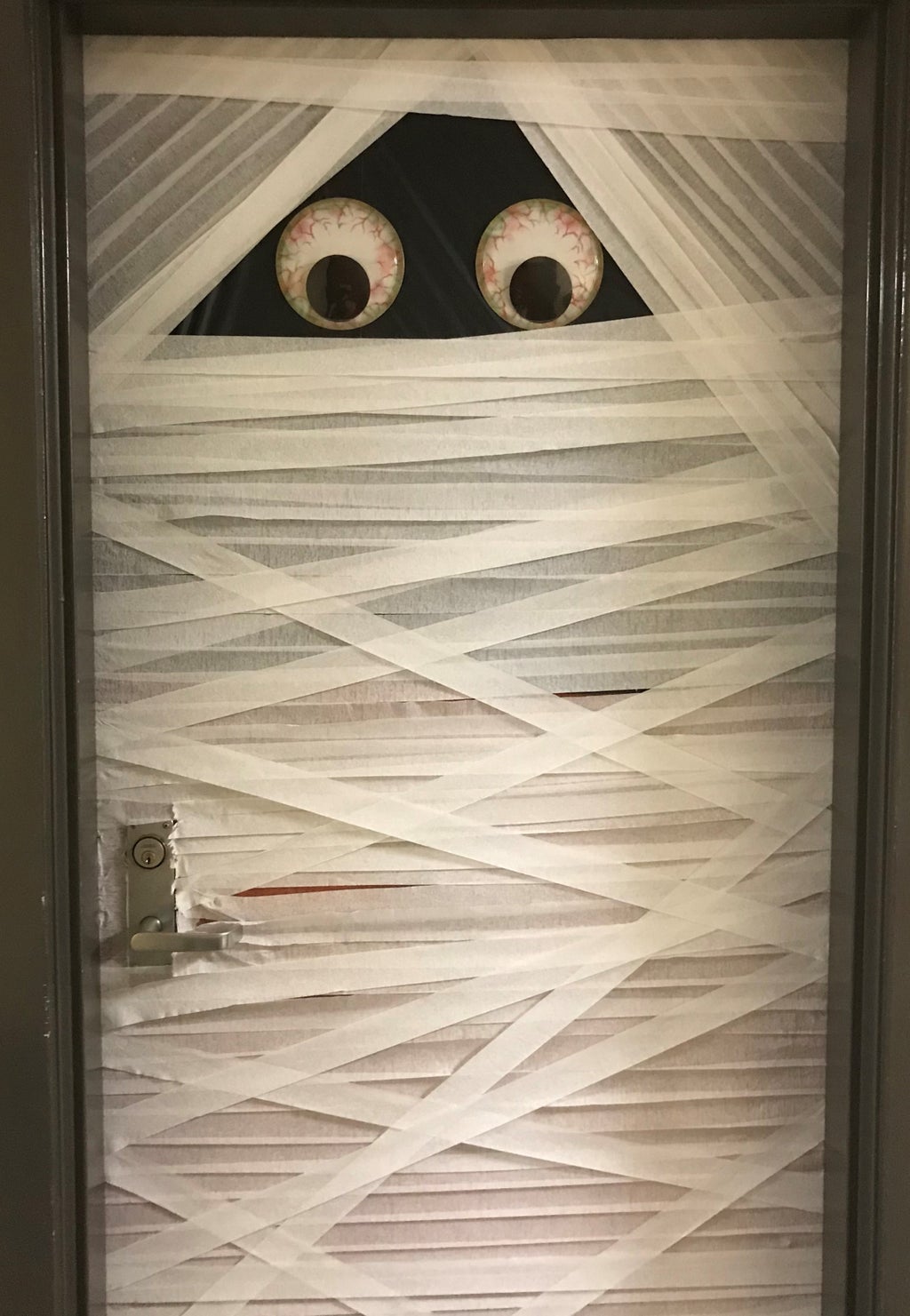 This door is my favorite one that I've seen in the dorms so far, the idea of turning the door into a mummy is so creative and cool. This is also an easy idea, all you need is some paper and two big googly eyes which you can print or buy. This is such an interesting and creative way to decorate your whole door quickly without needing to cut out or draw anything. 
I stopped in my tracks when I saw this one. These roommates did an amazing job drawing characters from spooky Tim Burton films, The Nightmare Before Christmas, Corpse Bride and Frankenweenie. This is a great chance to show off your art skills and is cheaper than buying posters from a store. It's easier to tell in person, but these are hand-drawn and colored! It's clear that who made this put a lot of work into this and it paid off!
This RA in Landis got all her residents involved in the decoration on this one. She asked each of her residents to decorate a pumpkin and put their name on it and taped it up to her door. I love the idea of getting other people involved in decorating your door. I also love the banner of paper ghosts at the top of the door. It's such a cute detail to add dimension to this door's decorations.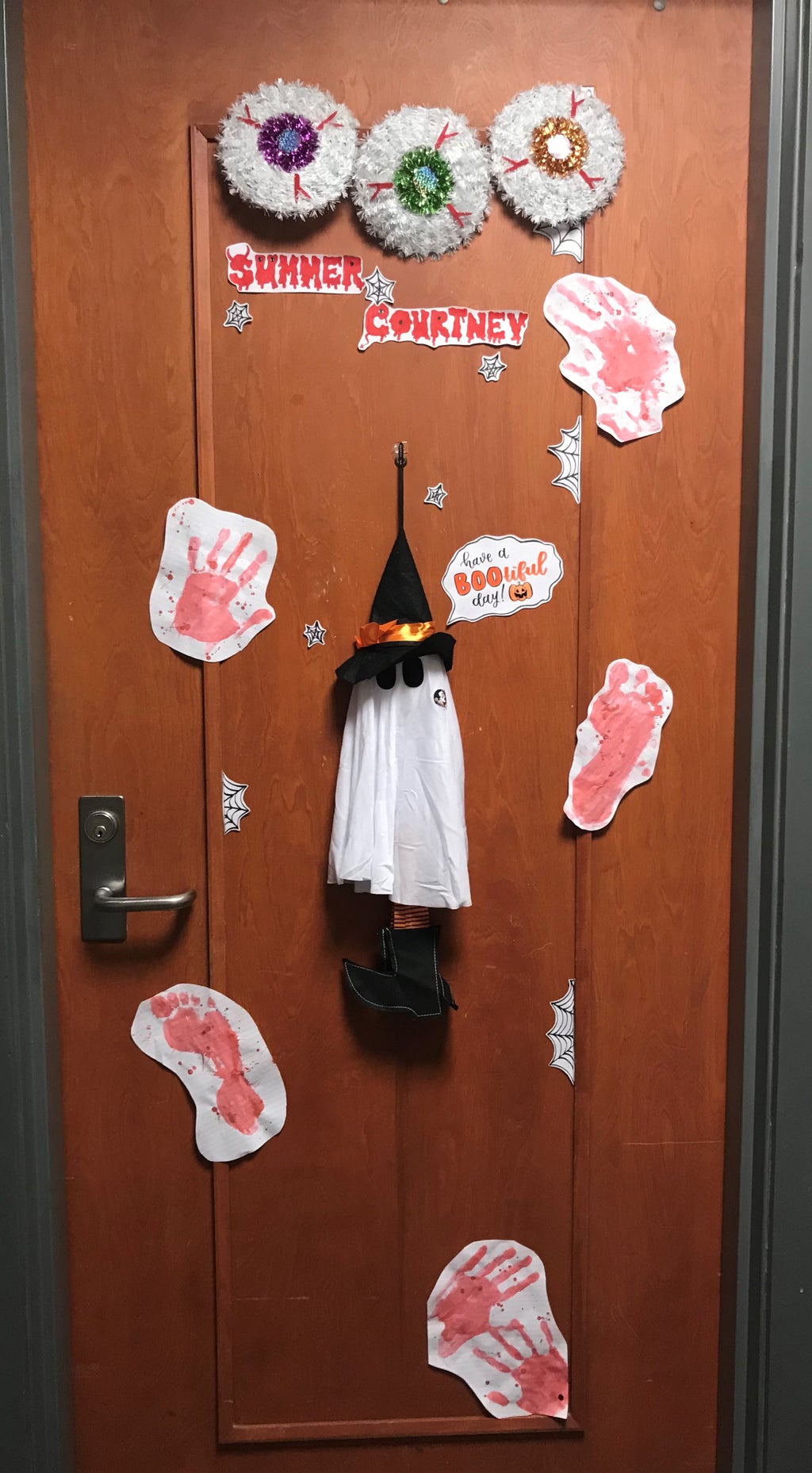 I love a good pun, so I automatically had to include this one of the ghosts saying "have a bootiful day!" The ghost wearing a witch hat is such a cute detail. The roommates who decorated this door used paint and their own handprints to DIY these decorations. All the different elements of the eyes at the top, spooky name tags, spiderwebs and the prints come together to make a door that exemplifies spooky!
These girls did a completely The Nightmare Before Christmas themed door. I'm sure I'm not the only one who loves this movie, such a fun Halloween classic and the specific theme all through the decorations really pulls the door together. The cobwebs over the decoration piece in the center of the door are such a fun detail. It adds a spookier twist and makes it feel more unique. Fun detail, I also love their bat name tags for the door.
No list of my favorite doors would be complete without my own! My roommate and I don't have great drawing skills but that's no problem. For my less artistically gifted girlies out there who can't draw a straight line to save their life (I see you! I am you!) a poster is a great way to get around this, I recommend cutting a large one up for the peephole and the handle to be usable.
For a fun half-hour and some bonding time with your roommate, get a few sheets of stickers and go crazy. For the people who have whiteboards on their door maybe do a Halloween-inspired poll, we asked people to pick their favorite candy!
There you have it, my favorite decorated doors that have gotten me excited for Halloween!
Want to see more HCFSU? Be sure to like us on Facebook and follow us on Instagram,Twitter, TikTok, YouTube and Pinterest!