In these crazy times the best thing we can do is stay home. It's important that we work together to stop the spread of the virus, but that doesn't make sitting at home any less boring. So, here's some self-care habits to make the most out of social distancing!
New Year's Resolutions
Chances are you're sending your apologies to 2019 and searching for ways you can return 2020. Unfortunately, this is a no returns kind of bargain we've gotten ourselves into, but there's still ways we can make the most out of this year, and I'm not talking about drowning yourselves in Quarantini's. There's plenty of ways you can keep up, or start, your News Years Resolutions. Perhaps you'll channel your inner Marie-Kondo and go on a bit of a de-cluttering spree?
Spread Positivity
During the break let's focus on self-love, both finding it and promoting it. Give your face a break from makeup or do full-blown prom makeup just because you feel like it. Try all your skin care products or slump it in your sweats. Spread the positivity, take to Instagram and take part in the body confidence challenge. Post a photo that makes you feel cute on your story and tag your girl gang in it to encourage them to do the same!
Get Active
Social Distancing doesn't necessarily mean watching the entirety of Netflix in a blanket fort. Not only is staying active great for your health, but it will also help keep the sense of embedding doom away. You can opt for a jog around the neighborhood or try out some new workout classes- online workout classes that is. I personally love my Morning Yoga's with Adrienne, but you can also opt for at-home kickboxing, barre and so much more! Need help staying motivated? Post your progress on social media. Even better make it a challenge with friends. It will help encourage you and keep you from feeling lonely!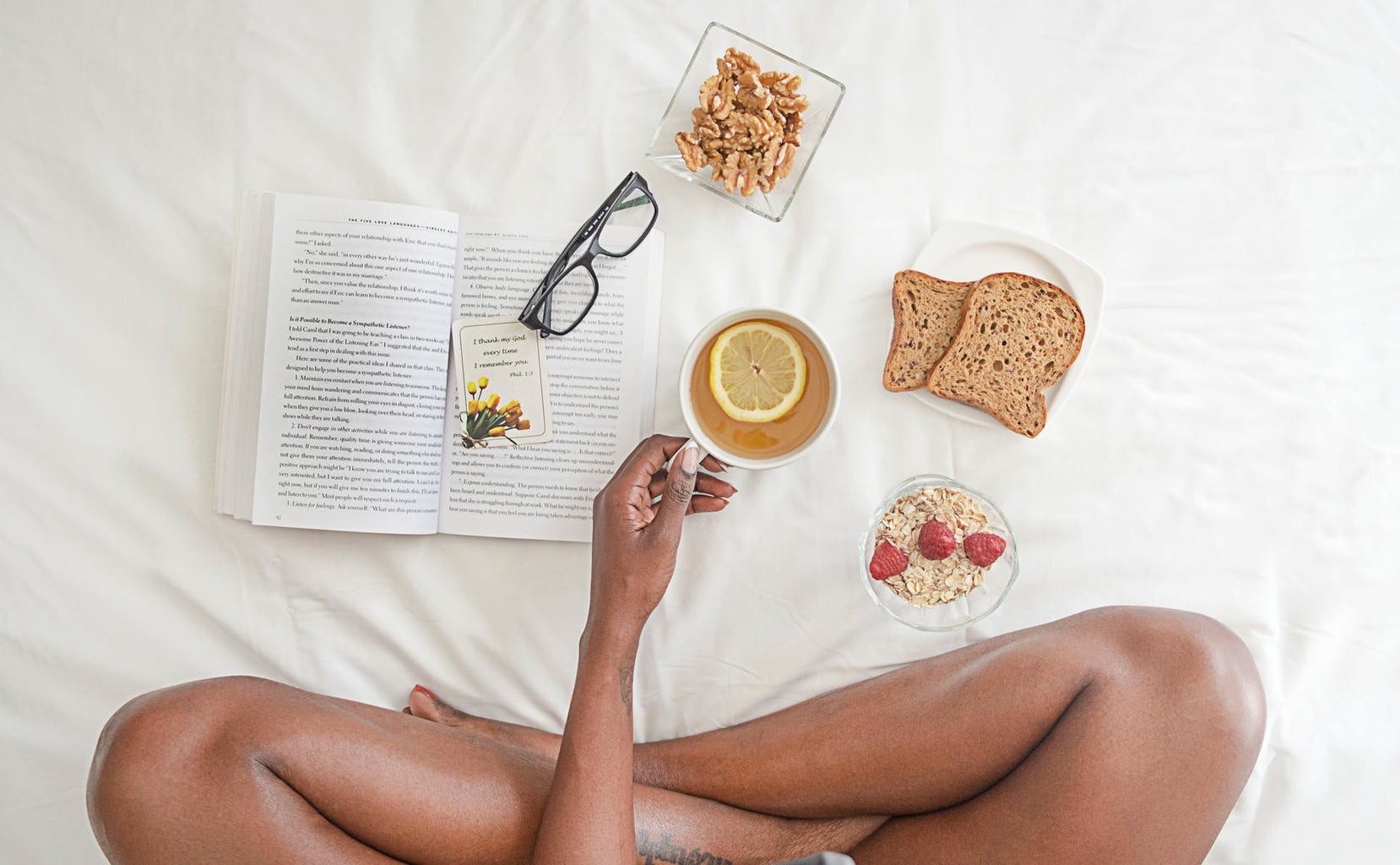 Slow Down
Let's talk about hustle culture. In today's day and age, it's become trendy to constantly be working. It seems that in order to reach the full Girl Boss title you have to constantly be working, whether it's on your business, your health or your relationships. Even your hobbies should be marketed. Your love for art can be sold through commissions and your passion for chemistry should be used tutoring students. To be clear, none of this is bad. This want to better yourself is often what drives us to be our best, but there needs to be a line drawn. So, let's take this time to slow down and step away from our constant hustle. Pick up your guitar and strum away, even though you know your voice makes people want to put on a soundtrack of nails on a chalkboard. Spend the afternoon baking, even if Rachel's Triffle looks gourmet next to that pizza you made freshman year. Do something just because you want to, just make sure you wash your hands.
Connect
Just because we have to be physically distant doesn't mean you can't connect. With all our technology there are so many ways to focus on relationships! For instance, last night my mom and her coworkers had a happy hour over Skype. It was quite possibly one of the cutest things I've seen this entire quarantine. Despite being locked away in their homes, they we're still able to share their favorite shows and laugh over ridiculous memories. Pick up your phone and call your best friend, have a movie night with your girls from miles away, or play Cards Against Humanities with your roommates. The world is a scary place right now, so why not make it brighter.
During this time of social distancing, stay safe, healthy and positive!
Want to see more HCFSU? Be sure to like us on Facebook and follow us on Instagram, Twitter and Pinterest!