Five Indie Musicians You Must Listen To
The best feeling ever is being able to brag that you were a fan of an artist before they blew up. As the summer approaches, so does the best time to discover new music to make the fondest of memories along with. This week, I have decided to share five of the indie artists that you should be listening to. I have graciously accumulated the songs of these lovely and criminally underrated musicians here, alongside some extras. Be ahead of the curve and start listening to these incredible artists immediately so, in the future, you have major bragging rights.
1. Samia
Samia Finnerty, who goes by Samia in her music, is one of my musts. I discovered her music more recently thanks to Twitter. Her debut album The Baby was released in 2020. That album is jam-packed with addictive indie rock stylings. The thing that sets her apart though is her voice. It has this incredible grit to it. She plays around with this sort of twang in a good chunk of her songs which only aids to get them even more stuck in your head. "Big Wheel" is a great song to just drive around and feel super cool while "Stellate" is more of a slow sad type of feel. Either Samia knows exactly what she's doing or her music is one of a kind.
2. Skullcrusher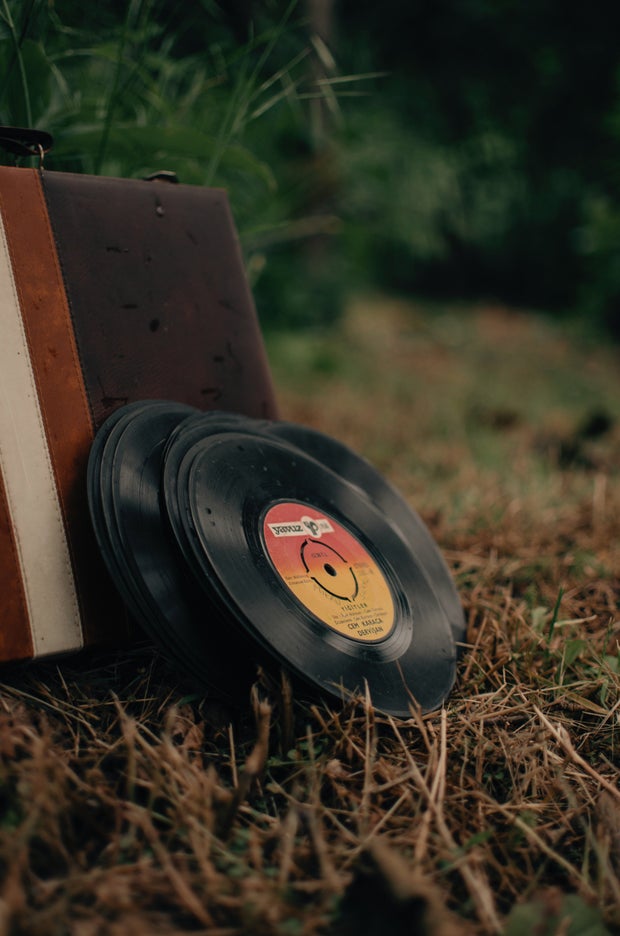 Photo by Ekrulila from Pexels
Helen Ballentine who goes by Skullcrusher is the epitome of indie-folk goodness. Her most recent release is her second EP Storm in Summer. Her voice is just magical; it has this light quality that combined with the intimacy of her lyrics makes for just the most enjoyable listening experience. Skullcrusher balances this light and easy quality with something deeper and it's just unmatched. If you are a fan of Phoebe Bridgers, Skullcrusher is definitely right up your alley.
3. Holly Humberstone
I cannot sing ENOUGH praises about just how AMAZING this musician is. Having received a five-star review from NME on her debut EP is a further testament to the quality of her work. I automatically realized just how personal her lyrics are. "Deep End" literally makes me cry every single time. The song is just like a punch to the heart in the best way possible, leaving you then with this hopeful end where you are just reeling. Her personal fears and emotions just echo through every second of her music. Her self-released EP Falling Asleep At The Wheel is six songs that you will never forget. The title track and the aforementioned "Deep End" are my personal favorites. Her newest release "Haunted House" is an ode to her childhood home that is hauntingly beautiful. Humberstone sites Ben Howard, Haim and Phoebe Bridgers as some of her musical inspirations, so you know you're in for a treat.
4. Alaska Reid
Reid's origins of Montana to then bouncing around LA seems to make the most sense when you hear her music. Her EP Big Bunny having just been released this past December is making waves, and rightfully so. The lyrical stylings of Reid are just so good. It's that intimacy combined with an eclectic sound. It borders the works of Soccer Mommy and Caroline Polachek. My favorite track of Reid's is "Blood Ice" in which she describes a relationship she knows will forever be a part of her life.
5. Rachael Jenkins
Despite having only one released song under her belt, Jenkins really knows exactly what she is doing. The single shining track named "Untitled" is a soundscape of realities, anger and resentment found in an acoustic package. Jenkins herself said she makes her best work when she's at her lowest and that is conveyed in this song. Jenkins has accumulated quite the following on TikTok, having a whopping 123,000 followers, to which she shares covers of her favorite songs and a variety of her musings. I am stoked to see what she does next, and you should be too.
Want to see more HCFSU? Be sure to like us on Facebook and follow us on Instagram, Twitter, TikTok, Youtube and Pinterest!