Putting together outfits has always been something that came rather easy to me. It has been a way for me to express myself and show my individuality. You can tell a lot about a person by what they choose to wear and how they wear it. While that might not be true for everyone, clothes have always been an outlet for me, whether that's playing dress up or just reading about it.
The first week of school is truly what you make it, but I find the saying "Look good, feel good" to be true. If I feel confident in myself and what I am wearing, I am more likely to do better in my classes. On the third edition of WWAW? (What would Ananda Wear?) I am showcasing my outfits for the first week of school to show the perfect medium of dressing to impress while also remaining effortless.
Monday:
On a semi-chilly day, a good sweater paired with stockings and boots can turn any spring day into a warm and stylish one.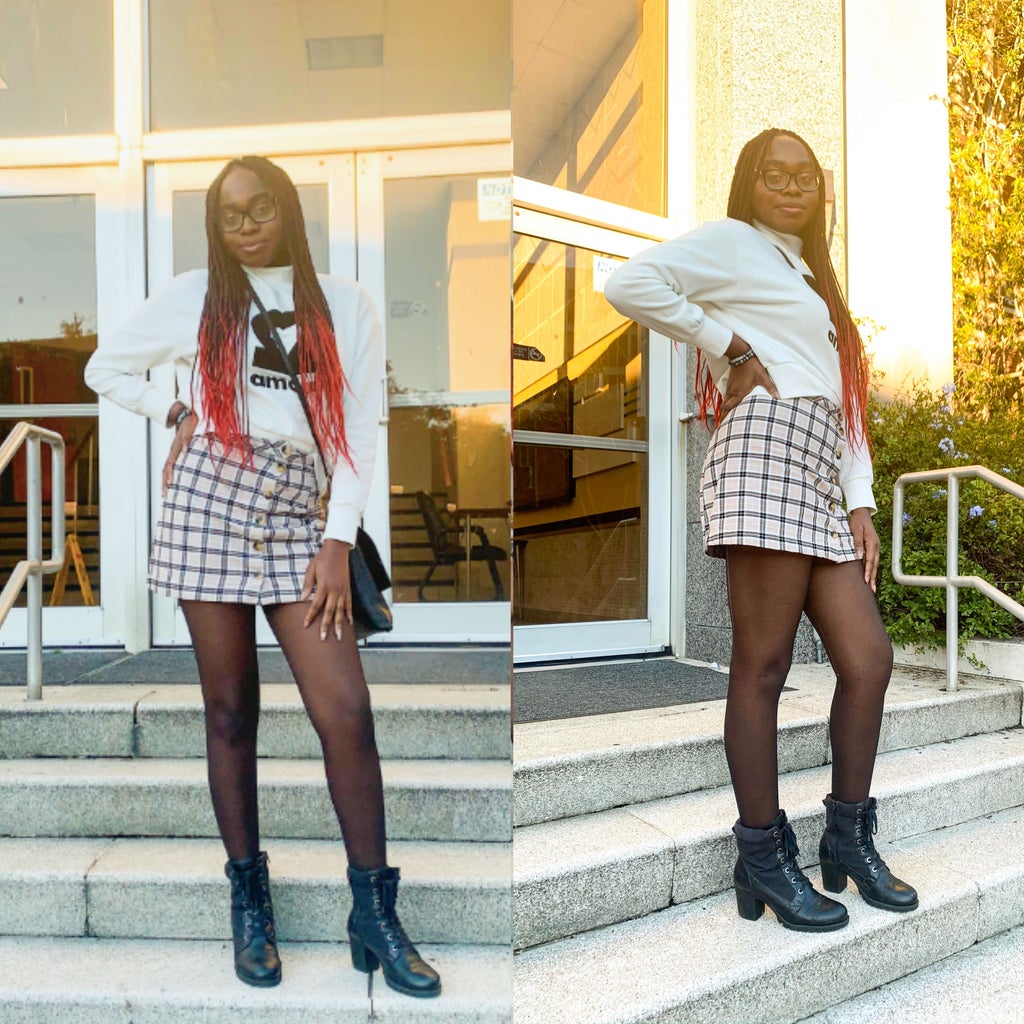 Tuesday:
Playing off the red vibrancy in my hair, I decided to brighten up my own day. This off-the-shoulder sweater paired with a red undertone skirt is proof that matching colors doesn't have to be tacky.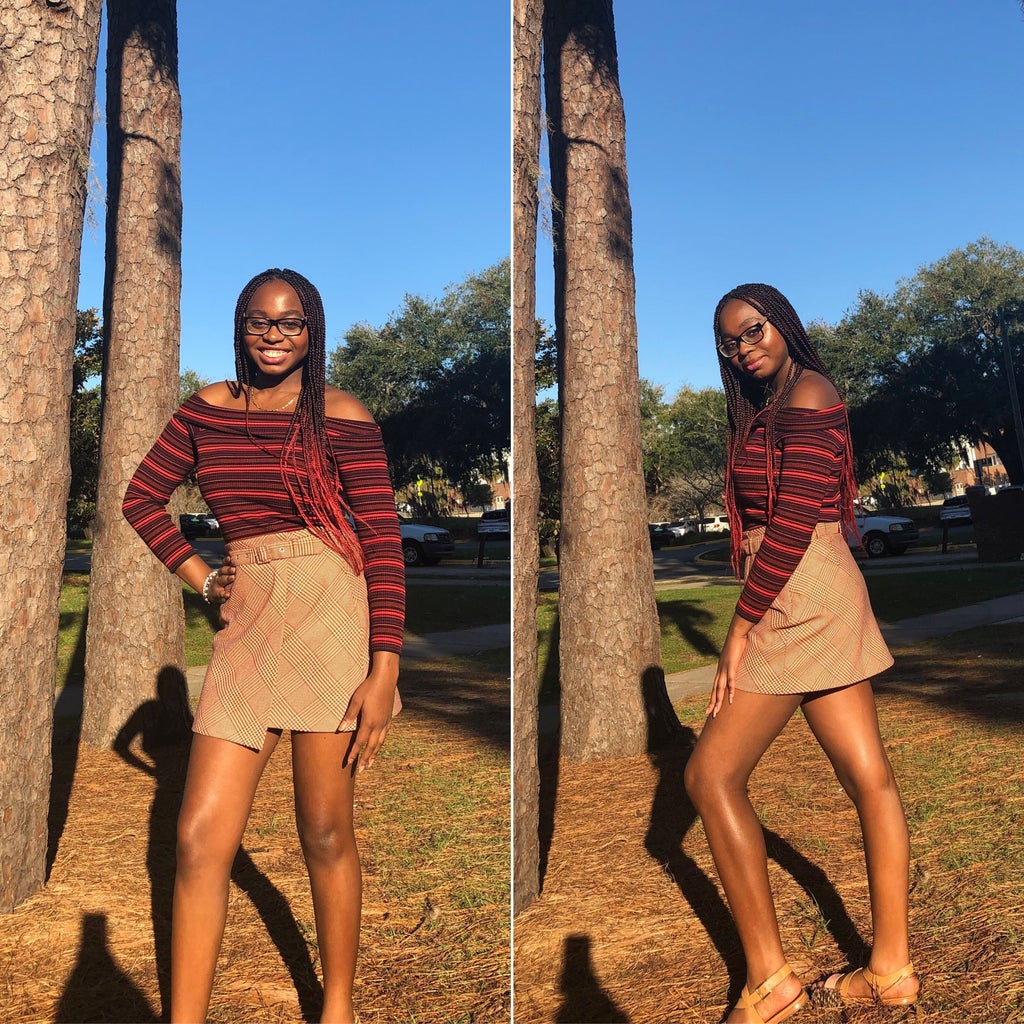 Wednesday:
If you couldn't tell by now, I love a good skirt. This staple colorless skirt doesn't distract from the shirt – if anything, the skirt helps draw more attention to my top. This fuchsia see-through bow-tied blouse is definitely a statement shirt that everyone needs.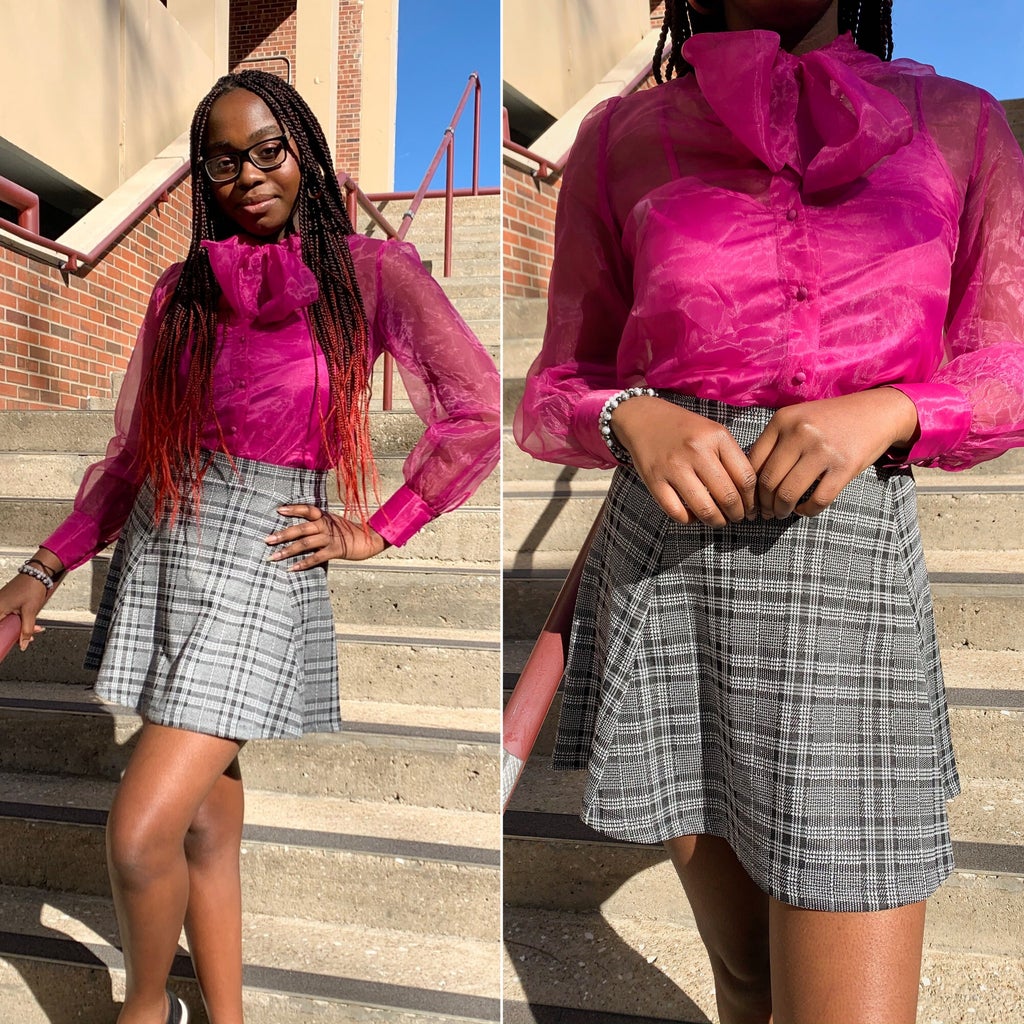 Thursday: 
Keeping it casual, this bubble gum turtleneck is cute and perfect for school. The contrast in patterns and colors in both the top and skirt are fresh and interesting, without being overpowering.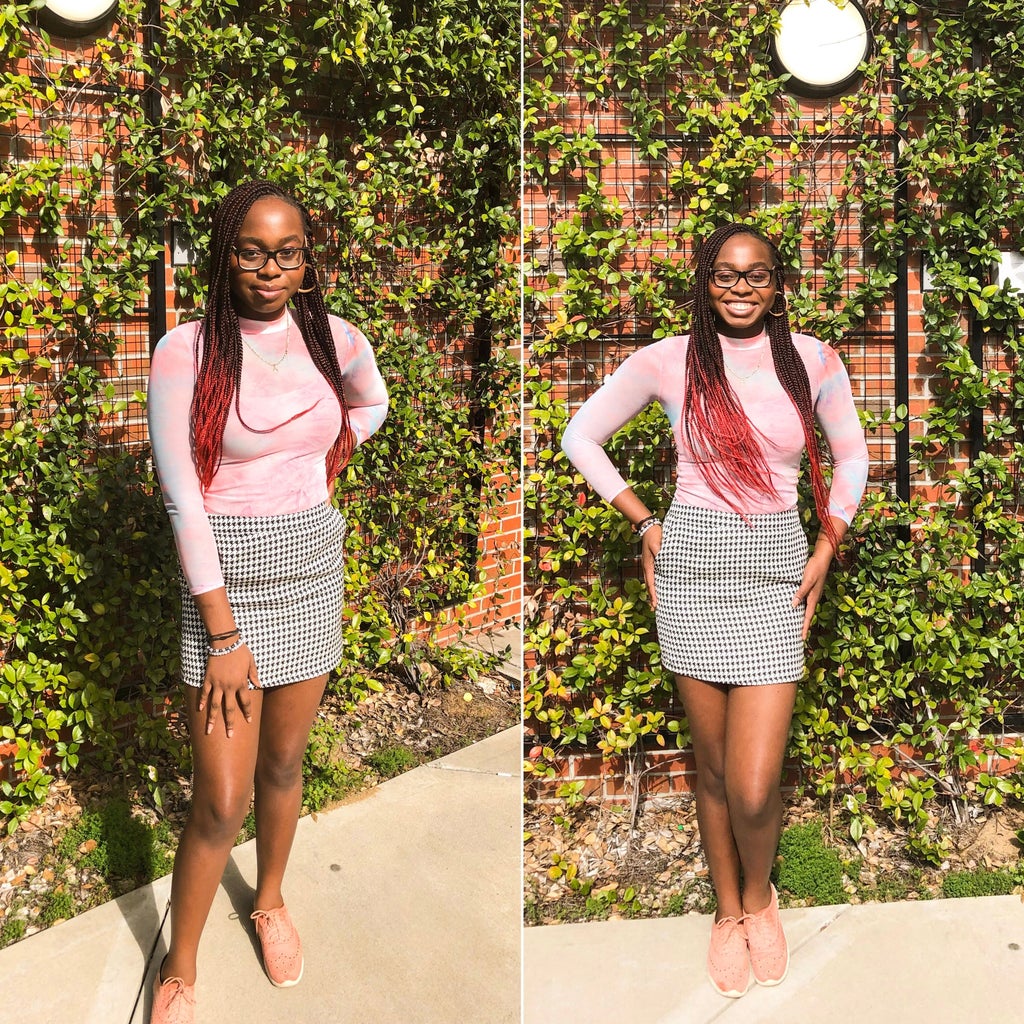 Friday:
There's nothing wrong with dressing up for school and I can attest to that. Skirts and dresses are my favorite, and it wouldn't be right if I didn't wear this dress at least once in the spring. Dresses paired with sneakers is the best way to look effortless. Sneakers help keep the look light and fun.
All in all, whether you want to keep it casual or be overdressed (which is actually a myth), there are a few ways you can incorporate that into your outfits. Whether it's wearing your favorite sweater, an understated skirt paired with a flashy top or sneakers with a dress, there are really no rules to fashion. Staying true to your style and what makes you feel comfortable is the number one rule of getting dressed in the morning. 
All photos are courtesy of Anne-Marie Senatus and Frederline Jean Philippe.
Want to see more HCFSU? Be sure to like us on Facebook and follow us on Instagram, Twitter and Pinterest!