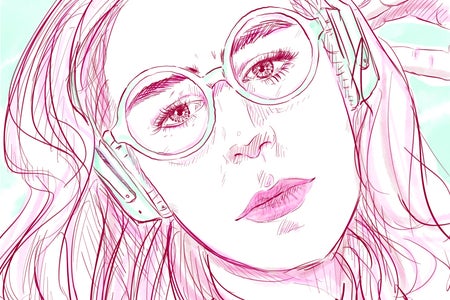 Finding Your Hobby With Brianna Emmon
I met Brianna Emmon on Reddit Gets Drawn, a community of artists who turn photos posted in the subreddit into portraits. I had always wanted to know what I looked like through the eyes of others, so I decided to post a picture of myself and see how others interpreted it. Along with a beautiful portrait I received from a talented artist within this community, I also gained a friend—Brianna, or better known as Drawnlords. She is an incredibly talented artist (as seen below; that's me!) inspiring us all to embrace our creativity and put ourselves out there.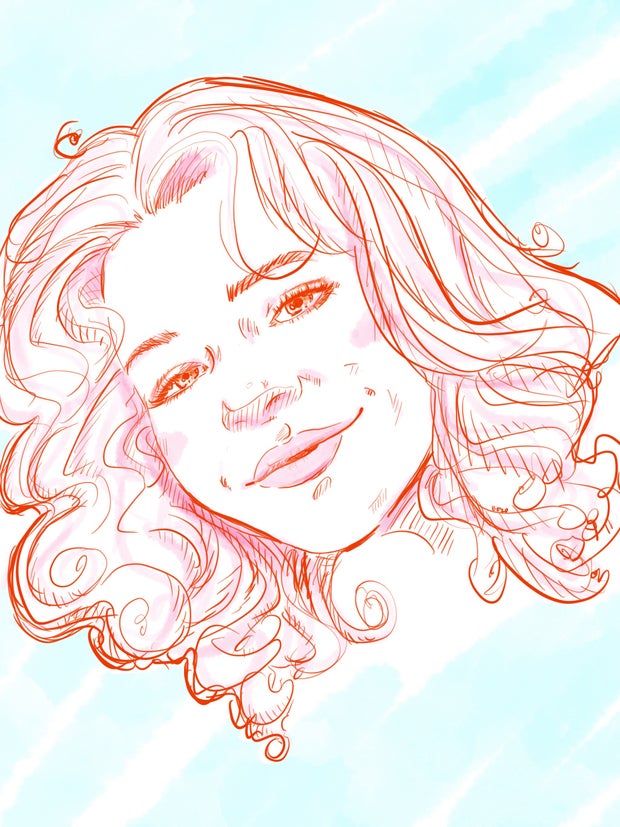 Photo by Brianna Emmon Her Campus (HC): Is creating art your full-time job or just a hobby?
Brianna Emmon (BE): Creating art is just a hobby for me. I have always had a love for human shapes—I've been trying to capture people for as long as I've been drawing, and drawing people digitally was a natural fit. I was really into collages, mixed media and then a variety of acrylic still lifes on canvas for quite a while. But with a cross-country move forcing me to shed most of my canvas and the pandemic shutting down cities for a while, I've taken to creating digitally in order to preserve the tiny space I have that I now inhabit 24/7 and to lessen the mental burden of creating a "full piece." Digital art allows for color and shape to be put down so quickly and come together much more quickly than if you were waiting for your wash to dry before the next layer, etc.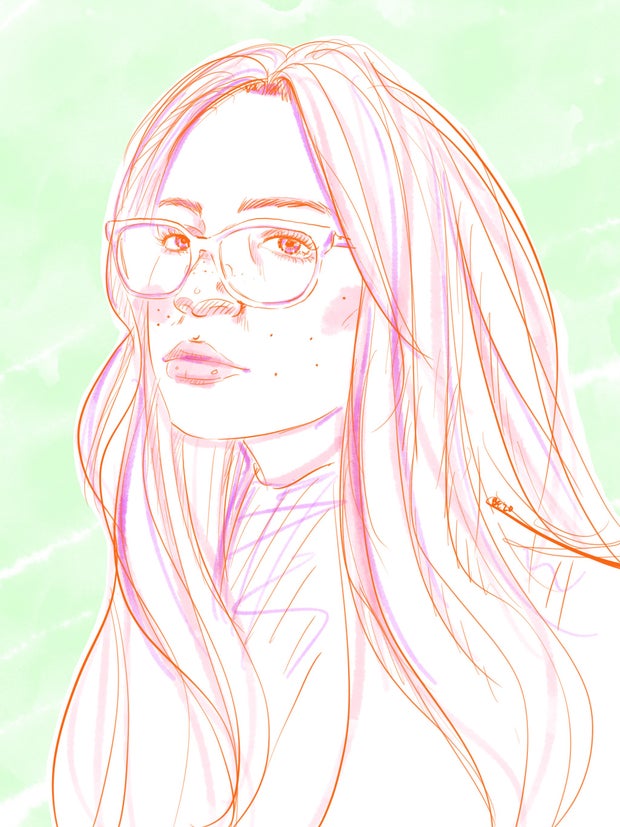 Photo by Brianna Emmon HC: What drew you to Reddit Gets Drawn community?
BE: I was on Reddit already, and here was this amazing resource for source material: a whole bunch of humans! Drawing portraits was a good, low-stakes way to create art while having a low barrier to entry. I wanted to create somehow—but with all the added stress of 2020, I didn't have the mental bandwidth to build a platform for myself, pay for hosting and all that jazz, when really, I just wanted a place to doodle something nice. 
HC: Has Reddit Gets Drawn helped you make connections and grow your network? 
BE: Reddit Gets Drawn is one of those nice niches of the internet where good things happen, and people are supportive. Participating in Reddit Gets Drawn (RGD) has thrown me into the middle of a bunch of artists who are creating either for profit or for fun, who are supportive of each other and enjoy giving their art to other people. It seems to draw in the type of person who really enjoys creating. That community can really be seen in the Instagram presence (it's hard to interact in the RGD forum, as it has to be 100 percent art posts and thank you posts for the most part), where artists follow each other, live, support and comment on each other's work. Being a small part of that fruitful and buoyant community has really been a boon during 2020 in particular. 
HC: How have you used Reddit to grow your artistic brand/identity? 
BE: This is a tricky question because I've been drawing for so long that I jumped into RGD with a few loose ideas on what I wanted to do but really ran by the seat of my pants. I drew inspiration from a few artists whose work I always wanted to emulate, but never had the physical materials for. But in the digital space, it didn't matter what materials you have! I found my consistent "style" pretty quickly. People like to see a consistent "style" and that was easy for me to recreate over and over again. It's been fun to play with variations on a theme. I'm not interested in creating the perfect portrait, I just want to make something beautiful, that I can give to someone to make their day a little brighter—and the act of giving it away to someone brightens my day as well.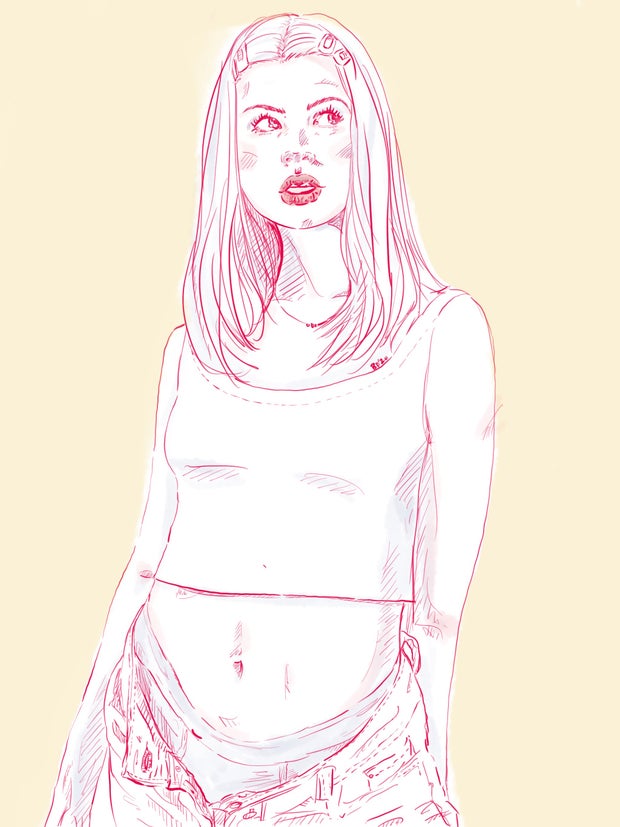 Photo by Brianna Emmon HC: Do you have any plans to monetize and turn your hobby into a side-hustle? 
BE: I don't monetize, but I have thought about doing so. There's so much pressure, especially in the online sphere to create for money's sake, to be productive and to capitalize on your talents. Make money every second of the day! Improve your life by turning your downtime into a profit! But I enjoy the low-stress, high reward act of creating and participating. To turn that into a high-stress equation would probably ruin the process. To me, it would be like killing the goose to check for more golden eggs. I'm lucky enough to not need to monetize, so while I have been ruminating on it, it probably won't be an option for a while. I highly recommend having a hobby for hobby's sake. It's such a respite from the constant churn of the news cycle, and the nine to five, and creates this little space for you and you alone to make something that brings you joy. 
HC: Is there any advice you would like to give to people who are nervous to share their art online? 
BE: I'm honestly not huge into social media or putting things online. When I learned to create art, it was all physical—canvas, collage, paper, pen, that sort of thing. There always seems to be a huge barrier to entry to put things out there for people to see because it requires you to be vulnerable. Especially online—where there are so many other amazing, incredible artists out there who are creating things that are so out of your league. But, actually taking that step to post these and to give art away has been one of the best things I have done during this season of quarantine. I didn't expect the online art sphere to be such an incredible, welcoming community. I would highly recommend it to anyone who is thinking about putting your art out there. Everyone has to start somewhere, and there is always room in the community for you. Please show us the cool and unique things that you make—it's amazing to see all of the outpouring of creativity that can occur when people show what they're up to.
Want to see more HCFSU? Be sure to like us on Facebook and follow us on Instagram, Twitter, TikTok, Youtube and Pinterest.