Quality, atmosphere and price: these are the main components that can either make or break a coffee shop. As I mentioned in a previous article, I was once a barista and have loved coffee from a young age. Coming from an Albanian family, coffee is the shining star in most social interactions and outings—it's only natural that I feel so passionately about it now. With that being said, I decided to rate and review five more Tallahassee favorites, in no particular order. Scoring is based on the coffee itself and an overall rating, but I must say, this list is made of 10s.
Square Mug Café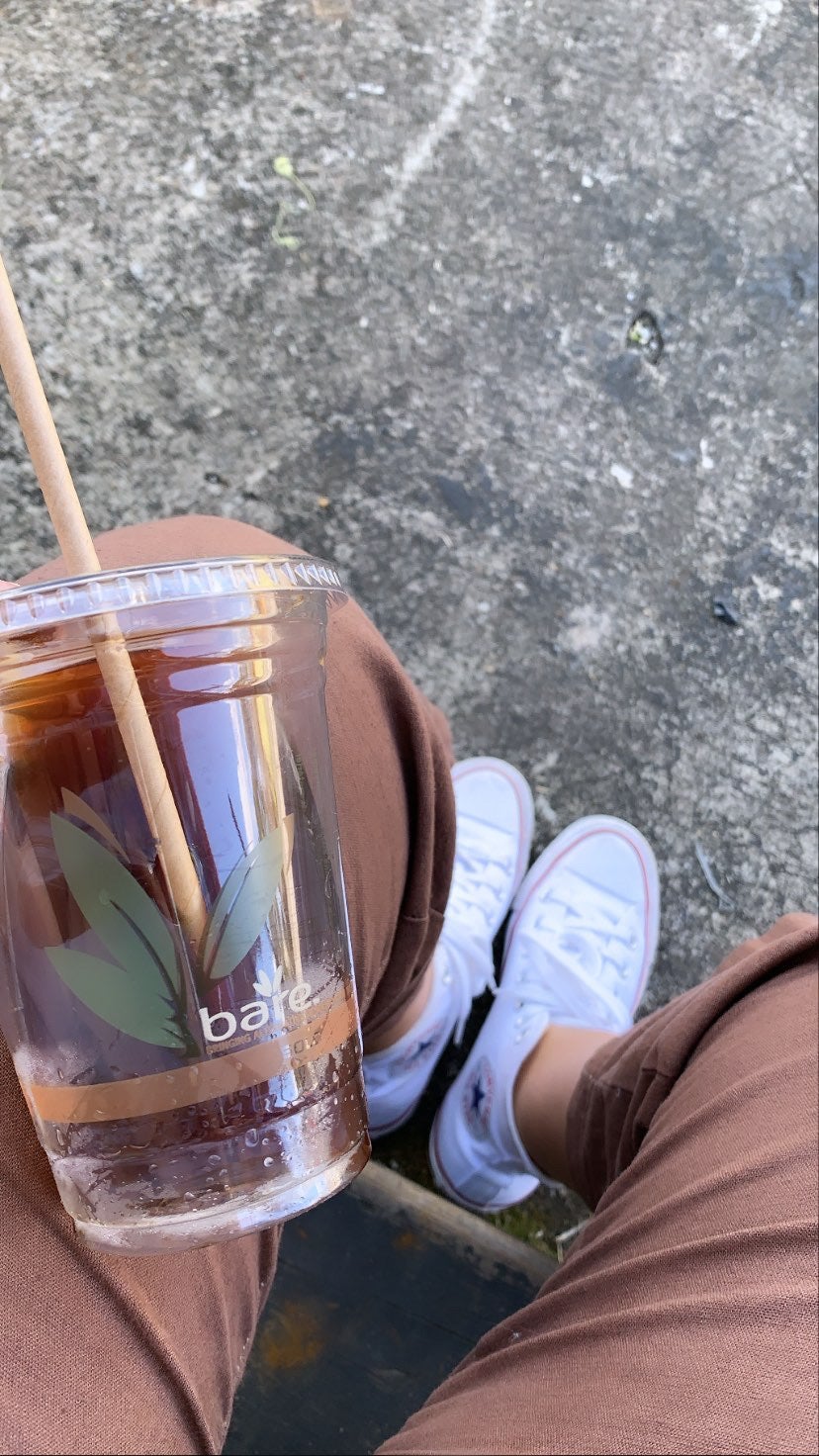 Walking into Square Mug Café, I was immediately struck by how down-to-earth and wholesome the atmosphere was. If you want to be transported to a magical and whimsical place, come to Square Mug Café. I ordered an Iced Americano, costing $2.00, and it was fantastic! As an added plus: the straw was biodegradable. My only suggestion would be to come at a time that isn't busy if you're looking to sit down and work, as seating is a bit limited. On the upside, you could always grab a beverage to-go and walk around the eclectic Railroad Square. Their menu features different food items, beverages, a variety of flavors and milk, and they even have small stand for food donations! The Square Mug Café is a must-try and the establishment as a whole is doing wonders for the community.
Coffee: 10/10
Overall: 10/10
Catalina Café
The first coffee shop I ever went to as a Florida State student was Catalina. The café is the perfect study spot for students as it is in close proximity to campus and College Town. They have the perfect mix of indoor and outdoor seating, free Wi-Fi and a calming atmosphere. Additionally, their menu is hefty, to say the least, but in the best way possible. From iced lattes to avocado toast and lunch sandwiches, Catalina will surely have something to fulfill any craving. My go-to order from Catalina is an iced latte, running about $5.50, a bit on the pricier side, but it does hit the spot. If you're new to the area and new to the café, just keep in mind it does get busy and parking can be a bit stressful. At the end of the day, Catalina is one of those places that brings me back to my time working at the local café.
Coffee: nine/10
Overall: 10/10
Serenity Coffee and Kava Bar
If a succulent surrounded by pebbles was a café, it would be Serenity. Walking into Serenity, you feel like you're in the calmest place in all of Tallahassee. The only way I can describe this café is Zen and perfect. If you want to get work done and drink a delicious beverage, Serenity is for you! I ordered a Cold Brew, about $4.00, and it is by far my favorite. Served in a glass mason jar, this coffee is the shining star of all cold brews. Strong, robust, but not too overpowering. Serenity's menu also features kratom and kava, which I know nothing about but I have heard many people enjoy, and small baked goods. Similar to most locations near College Town, parking can be a hassle, but I have never had a problem as there are plenty of parking spots within walking distance. Another great aspect is that it's open late! If you want to get your work done, come to Serenity. 
Coffee: 10/10
Overall: 10/10
All Saints Café


Original photo by Natali Misiri



Located right next to Serenity is the wholesome and woody All Saints Café. All Saint's gives me a very vintage, hanging out in the 70s or 80s vibe. The café features indoor and outdoor seating, games, Wi-Fi, pristine studying conditions and a menu like no other. Not only does All Saints Café have the classic coffee shop beverages with a variety of flavors and milks, but it also serves vegan and vegetarian food options! Everything on the menu is incredibly affordable and delicious. Their Cold Brew hits the spot and comes in at $2.75 for the small size. I would like to consider All Saints and the location next door to be perfect complements of one another. With that being said, this café is also open late, perfect for those nighttime hot chocolate cravings. 
Coffee: nine/10
Overall: 10/10
The Frother's Daughter


Original photo by Natali Misiri



This father and daughter established coffee trailer is incredibly loved by locals. Their coffee cart moves around different Tallahassee locations, all of which you can find on their Instagram, and offers a wide variety of delicious coffee flavors tailored to your liking. Aside from coffee, their menu also features teas and other beverages, diet mountain dew on ice and pastries. The highlight of their menu is most certainly the specialty drinks and monthly specials. In March, the Lucky Charm Latte and Feeling 22 cold brew beverage were no stranger to Instagram stories and made everyone's tastebuds happy. I tried their 12 oz Cold Brew for $3.75, and it was perfect. I have absolutely no complaints. The Frother's Daughter makes me miss my dad and fulfills all my caffeine needs.
Coffee: 10/10
Overall: 10/10
All of these coffee locations are incredible, and each offer a unique atmosphere and vibe. I would recommend all of these to anyone but be wary of drinking too much caffeine past 2 p.m.!
Want to see more HCFSU? Be sure to like us on Facebook and follow us on Instagram, Twitter, TikTok, Youtube and Pinterest!