The Emotions of Officially Leaving My College Town
I knew the time to leave my college town would come, but now it's here and I am struggling to comes to terms with it. This has been my home for the past few years and to officially be leaving it, most likely forever, feels so strange. While I will absolutely admit that Tallahassee is not the most glamorous place to live, it often feels like home to me. I have created so many memories here and made this my home away from home. 
Don't get me wrong, I am so excited to start a new chapter of my life and be done with college, but it's also one of the biggest changes I've gone through in a while. I am so used to being in school, that moving away again and being completely done with school is a whole new feeling. It is a mixture of being both terrified and excited. I'm terrified because I am about to begin an entirely new chapter of my life, beginning my career and moving again, unsure of what is really to come next and unsure of how I will handle this transition. This is also all happening during a very unconventional and uncomfortable time. I am also trying to remember that this is really exciting for me as well. I can successfully call myself an alumna of Florida State University with a full-time job accepted and the opportunity to create a successful future for myself.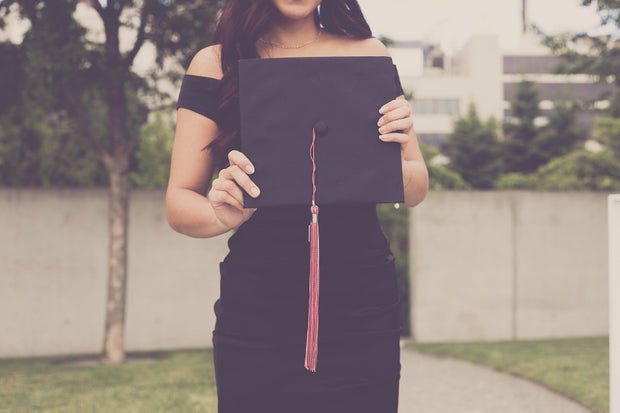 TinTin12 | Pixabay
Even though my last month of college was spent being quarantined, I decided to stay in Tallahassee during that time. Even though, I wouldn't be able to go on campus anymore or attend any FSU events, I wanted to at least be in my college town. So, I'm writing this during my last week of being here, with half my stuff packed up in the living room looking at empty bedroom walls. The only thing I wish was different about the scenario is the ability to be able to leave my apartment and go out for the last few times as a college student. I have no regrets about the memories I made or the time I spent here, but I know I could have appreciated it more while it was happening. I'll even miss sitting in Strozier pretending to study while drinking an unnecessary amount of coffee. The Tallahassee drivers though? I will never miss that. 
If you are still a college student when this pandemic ends and everything is safe again, go out and have fun! Enjoy your college town and find new and different things to do. There are so many things that I wish I had gotten to do, like find random mom and pop stores or cute little restaurants to sit and eat at. 
Want to see more HCFSU? Be sure to like us on Facebook and follow us on Instagram, Twitter and Pinterest!