DIY: I Made a Pet House for My Cat
It all started when I decided to do some spring cleaning during the quarantine. I cleaned out an old Rubbermaid storage container and originally, I planned to donate it. Of course, there are no thrift stores open right now, so its temporary home has been sitting in my living room and holding everything else I plan to donate.
I quickly noticed, though, that my cat, Macchiato, has chosen the container as her latest perch. While I was lounging on my couch watching Onward one night and Macchi was napping on top of the container, a lightbulb went off in my girlfriend Lindsey's head. We have been wanting to buy her one of those cool cat trees or houses for a while, but they cost a good chunk of money and take up a bit more space than we really have the room for. So, why not make our own?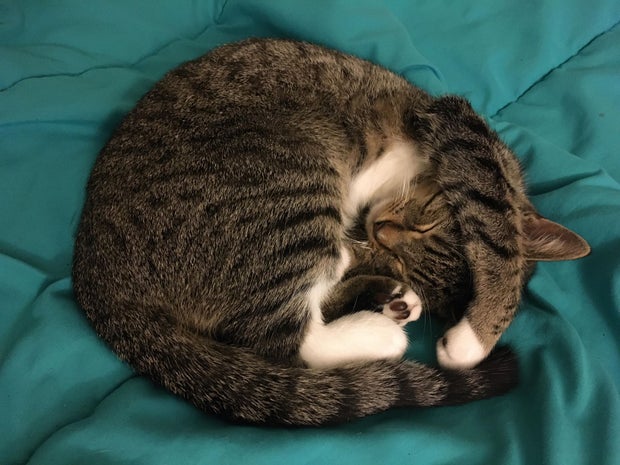 Devon Ledbetter
The first step was cutting an entrance out of the side of the container. I found our old box cutter from when we moved in, and while it was not the most effective, it got the job done. The next step involved choosing a theme to decorate the container. Now, I'm not the kind of person that has extra paint laying around, so we had to plan out all the supplies we would need before our next essential grocery trip.
Considering her name's Macchiato, it only seemed appropriate that we went with a coffee theme. We decided to paint an iced and a hot macchiato on the front with her name above the entrance, with cookies and flowers all around as adornments. Since the container and the lid were already two different shades of purple, we decided to stick with that and paint the base one solid dark purple.
The next step was shopping. Since everyone seems to be getting creative during quarantine, we had limited paint-color options. Between multiple interruptions from other shoppers (it is really hard to practice social distancing when everyone's flocking to the craft section), we managed to collect the colors we needed and hit the check out.
After we finished unloading the groceries, we got to work. We created a set up on the sidewalk outside of our apartment and painted the base of the container. This was arguably my favorite part; it felt so refreshing to be outside in the sun, listening to music and getting messy with paint. The closer it got to dusk, though, mosquitos quickly took over and we had to retreat inside.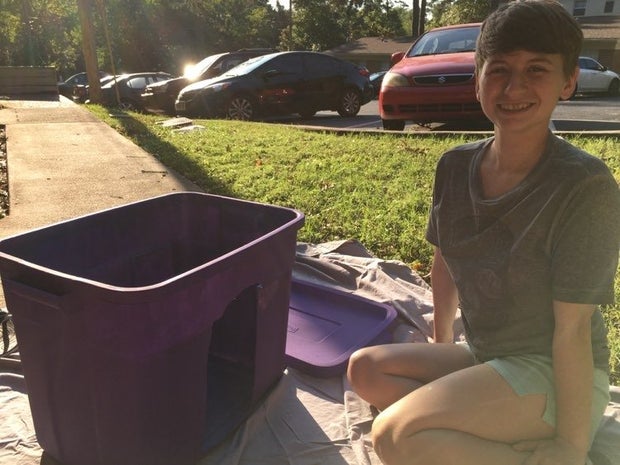 Devon Ledbetter
Since neither I nor my girlfriend is very artistic, we got our friend, Jully, to paint the coffee cups and Macchiato's name. Then Lindsey painted the flowers and I did the cookies. It seemed like Macchiato knew we were doing this for her; she kept checking out our progress and even spent some time inside during our painting breaks.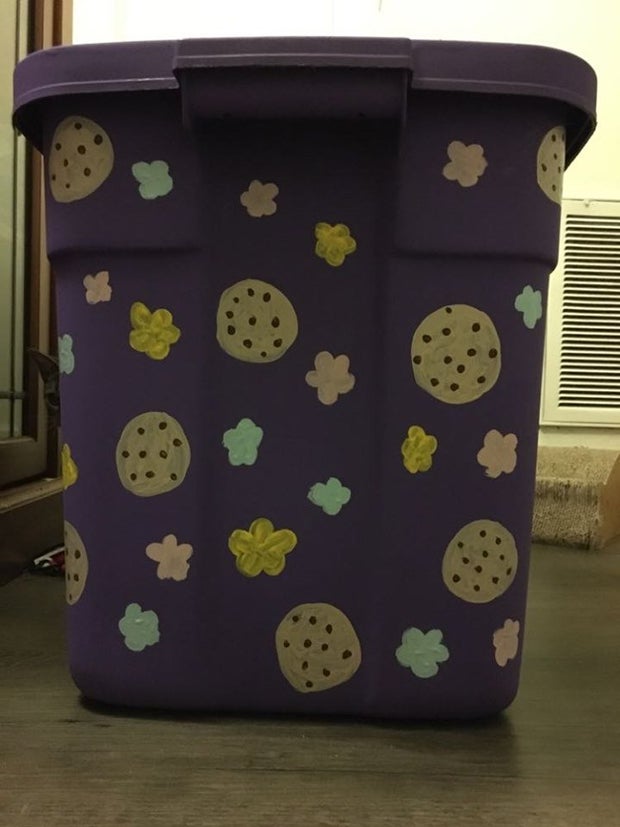 Devon Ledbetter
Once we finished the paint job, the last step was renovating the inside. We chose some old blankets to make the container homier, and then I strung up some lights inside the container to add to the aesthetic. We considered adding a cardboard roof to create a two-story getup, but since Macchiato really enjoys chewing on cardboard, we figured that might not be the best idea.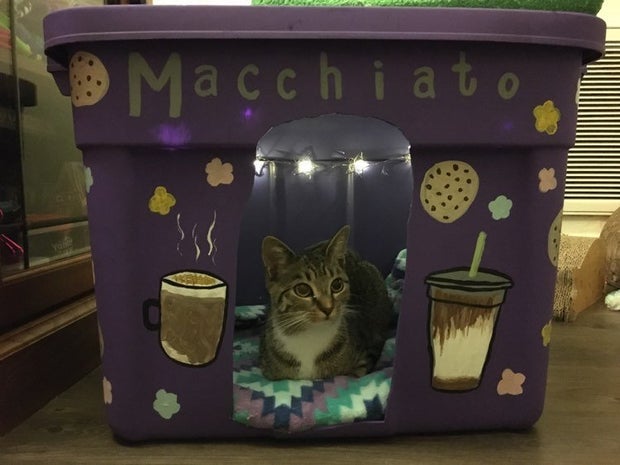 Devon Ledbettter
Overall, this was a super fun and easy DIY that was the perfect stress-relief project to do during the last week of classes. Macchiato loves her new nap room and now we have a cat house that's more personalized than anything we could have found in a store.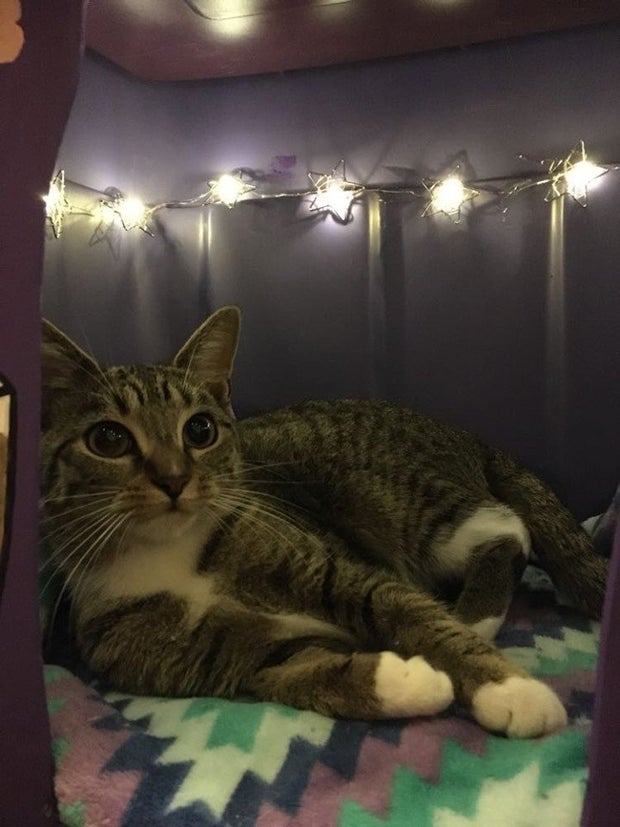 Devon Ledbetter
Want to see more HCFSU? Be sure to like us on Facebook and follow us on Instagram, Twitter and Pinterest!