Sororities, like other organizations, are complex and require much coordination and dedication by active members to meet goals collectively. From event planning to weekly chapter or recruitment season, the various roles of the women involved are endless. I had the pleasure of speaking with the Florida State Delta Zeta President Isabel Morby and learning about her personal experience.
Her Campus (HC): Hi! Could you tell me a bit about yourself?
Isabel Morby (IM): I am a junior majoring in hospitality and tourism management. I am very involved in the Dedman College of Hospitality and have had two internships in the special event industry since being in college.
HC: When did you join Delta Zeta and why?
IM: I joined Delta Zeta the fall of my freshmen year (PC'18). Throughout the recruitment process, I felt at home in Delta Zeta—very welcomed and comfortable—which helped me realize that it was the place for me!
HC: Do you have any advice for future PNMs who might be going through recruitment?
IM: My advice for future PNMs going through recruitment would be to fully be yourself and follow your gut. You want to find a place that you will feel comfortable being yourself 100 percent, so you do not want to put on a façade of someone you are not! You truly do need to trust the process.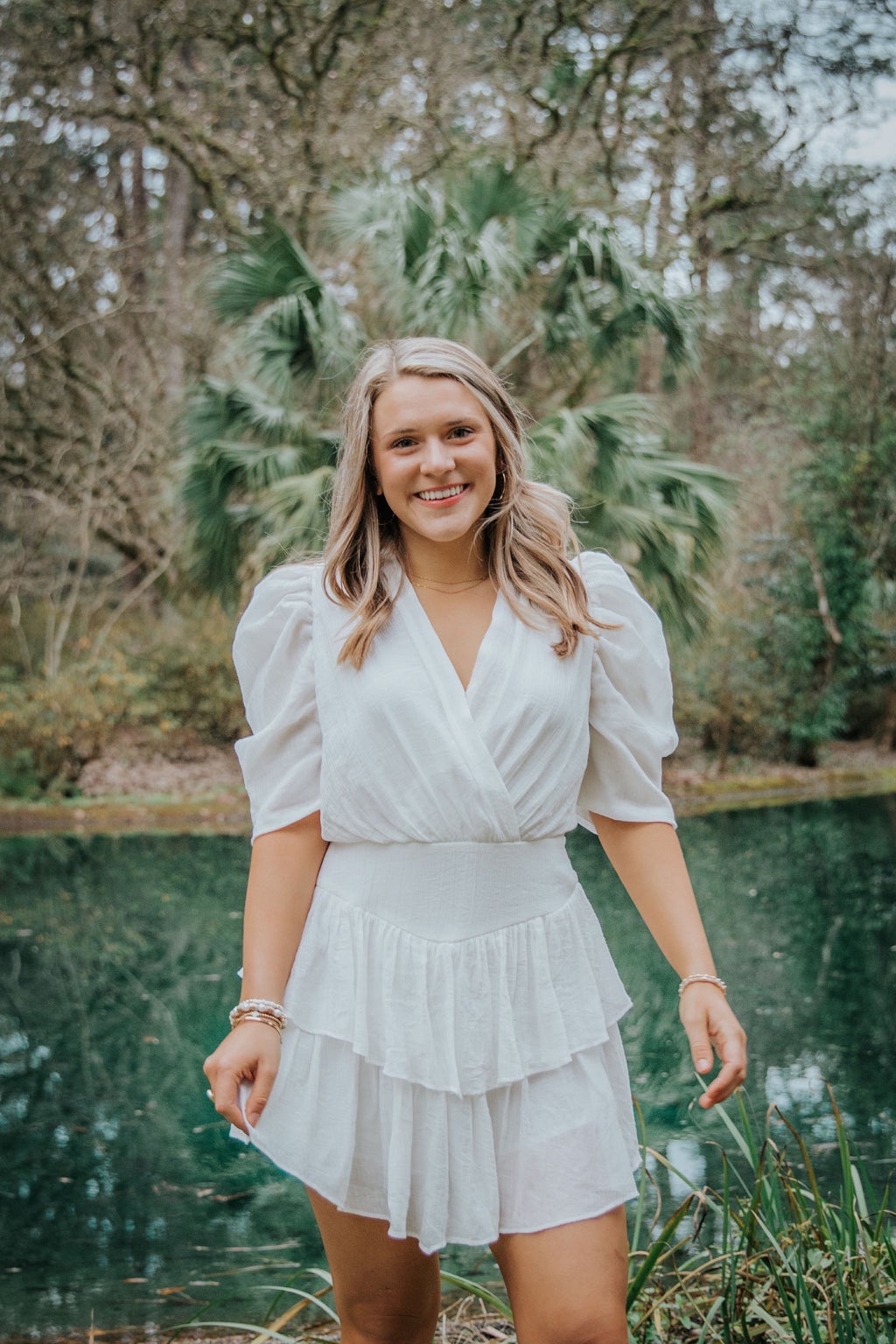 HC: What has being a sister been like for you?
IM: Being a sister has been so rewarding to me. I only have one brother (who I love so dearly) but the relationships you form with other women are just different. It is incredibly rewarding to help out others and get that same type of love and dedication given back to you. The friends I have met through Delta Zeta have been amazing and helped me to grow, learn and believe in myself in ways I didn't know I could.
HC: When did you take on the role as President?
IM: I started as President in late November 2020!
HC: What are some of the responsibilities that you have?
IM: I am responsible for managing our chapter of 250 women and the executive board of 13 women, planning meetings and activities. I also work closely with the Office of Fraternity and Sorority Life at FSU, as well as our Delta Zeta Nationals. I am here to serve our chapter women and provide them with the best experience possible, which entails a lot of other random responsibilities which may come up.
HC: How would you describe your fellow sisters?
IM: My sisters in Delta Zeta are truly so authentic, welcoming and fun-loving. Although we are all very different in personalities, what we have in common is our spirit and genuine love for one another.
HC: What are you hoping to accomplish within your chapter?
IM: I am hoping to increase member satisfaction, especially within a difficult time such as the current pandemic. I am here to serve my members, so I want to find out what they really need from our chapter and give them that. I want to listen to my members and find ways that we can continue to make them happy and improve as a whole.
HC: How has the pandemic affected sorority life, and what are you doing to keep others safe?
IM: The pandemic has definitely affected how we are operating, but it has also allowed us the opportunity to find creative ways to stick together as a sorority and made us realize that our sisterhood is so strong. We have Zoom meetings and socially distant events, but we are actively finding ways to connect with one another, such as a friendship bracelet initiative and a family feud game night over Zoom. To keep safe, all of our large chapter meetings are over Zoom and smaller meetings or events are held either virtually or in small groups wearing masks and social distancing. We are trying everything we possibly can, to keep everyone safe while still fostering relationships!
HC: What advice would you give to someone with similar responsibilities, or who wants to take on a similar role?
IM: My practical advice for balancing everything is the Apple Calendar! I live by it and it allows me to move things around while scheduling out my life. In general, I try to be very intentional with my time so that I am able to manage being President, taking classes, working out and having some sort of social life! I would tell someone who wants a similar role that it is 100 percent worth it. I wanted to run for president because I felt as though I still had more to give to a chapter that gave me so much. If you feel similarly, then a role like this will be incredibly rewarding. You really do need to learn to manage your time well, put forth the effort and continue to find ways to motivate yourself. 
Want to see more HCFSU? Be sure to like us on Facebook and follow us on Instagram, Twitter, TikTok, Youtube and Pinterest!