April 16, 2021
Dear Diary,
As my last diary entry, all of the poems listed here were written as I was fighting constantly with depressive thoughts and suicidal habits. In my case, no psychologists or therapists could help because I went in with my mind concluding "no human being can provide me with the hope I need to keep going." But I'm not bashing any professional in that field and neither am I saying those remedies don't work for others. I just have trust issues and there was no way I was going to open up about my deepest fears and feelings to another human being. From my knowledge, the suggested treatments for depression include taking a prescription, uplifting yourself by changing your habits or finding the courage within yourself to move on. But the truth is when one is depressed, it's very hard to even get yourself out of bed; I found all earthly suggestions futile because the cause of my depression involved things I can't even share. It got harder to see the light at the end of the tunnel once I started college. And being away from home did not improve my mental state; although, I thought it would. 
One night I got to my lowest point and had no other resort and although I was blessed with caring friends, there wasn't much they could have done either. Suddenly, I remembered what used to bring me peace as a child and started to pray; even while feeling unworthy and distraught. From that night I started rethinking how I live my life and the things I prioritized. Going back to the basics, I left the things that brought me temporary joy to seek a relationship with Jesus. Controversial or not, the hope that I found in the word of God has no comparison. With all of the terrible things that happened in my life, I finally found an explanation for all of them.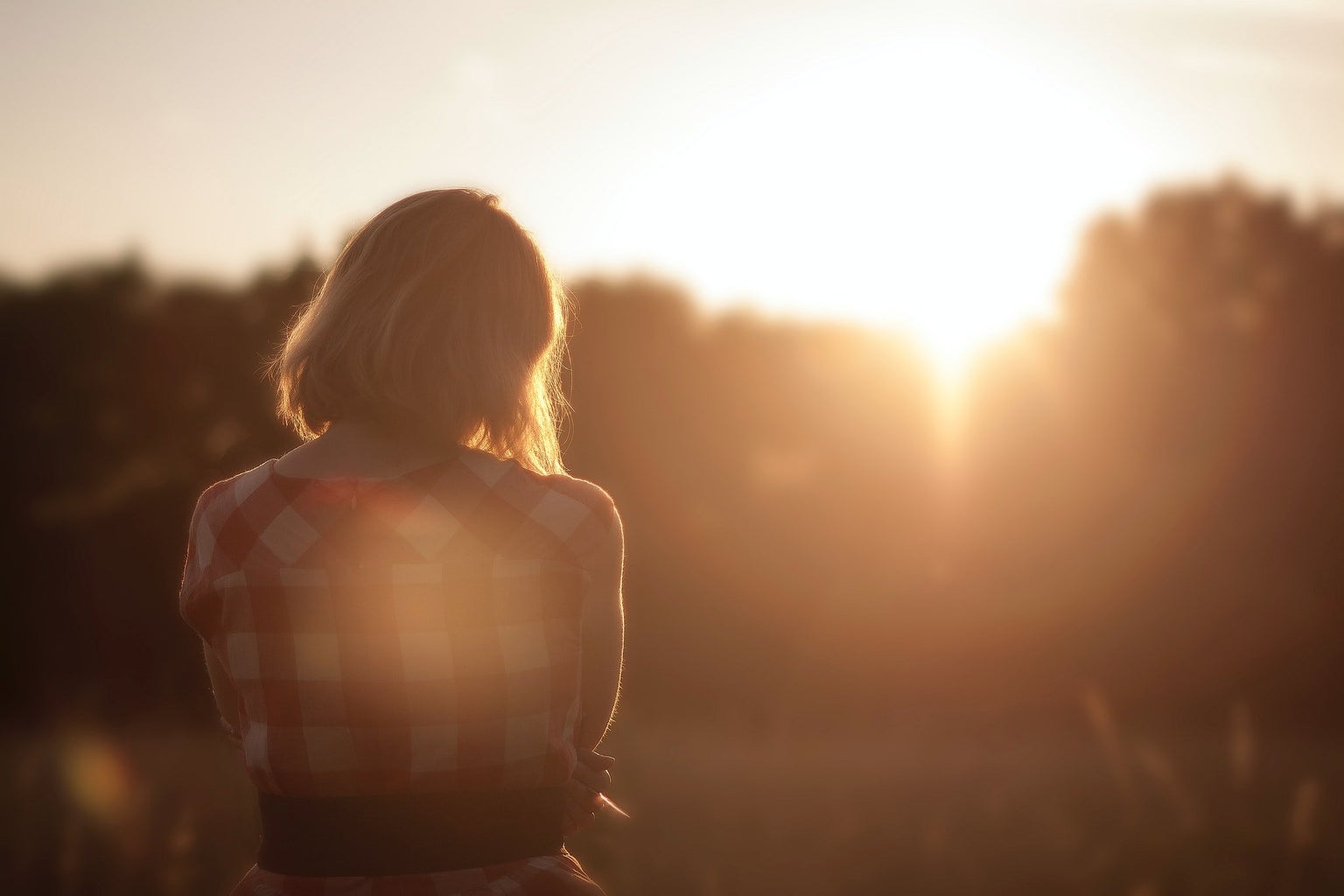 As young women, we tend to blame ourselves for feeling a certain way. We're told to grow up or shut up but honestly living your life should not feel like a chore. Just because you are depressed or struggling does not mean you are weak. All of our troubles have a cause but it's up to you to find your hope. Depression doesn't just go away; it's a continuous tussle but now I'm well equipped and I'm no longer fighting with the devil—Jesus took control. 
Poems of The Week
THE JOB EXPERIENCE 
I deserve to be in this stage
what stage is that you ask?
Happiness.
I have the right to be happy right now.
God is guiding me to be exactly where I am supposed to be. 
Before getting here you see,
I had to run and starve which led me to step into testimony.
God has fought my battles. All of them, even Financially.
Times I should've crashed down into disaster
He had me find my way through; His love is so merciful.
through the sickness of satan'
I struggled like the Job of this experience
but Jesus kept me fighting.
I was lingering but forgiving and settling 
with all past traumas that used to keep me from living.
MUSIC OUT. JESUS IN. 
i.
turn the music down.
shut my demons up.
these thoughts so messed up
why when I try to remain positive 
these demons try to change the narrative
I'm sick of this man
sick of evil
sick of devils
I need to get on another level
focus my mental 
on all things special 
ii.
turn the music down.
shut my demons up
I'm no longer living that way, times up
from years I've thrown away
I need to just have this God's way
He knows best
He'll take care of the rest 
I'm sick of all these tests
Jesus lead me back home
I can't do this alone.
MY TRUTH
social media is basically audience-created content
and for a while, the world audience
hasn't entertained me anymore.
it's all too distracting and consuming.
ladies chasing birkins
instead of a wedding ring. 
stating the facts and things I've seen with my vision.
there's nothing but division.
it's so sickening,
I rather look and ponder on things that aren't depressing.
Christ died so I could live.
these thoughts to take my life
are of the enemy trying to defeat me.
well, not today.
not ever.
Jesus warned us to remember,
"… in the world, you will have tribulation; 
but be of good cheer, I have overcome the world."
So why should I worry about anything else but His cross?
All of this chaos?
Yeah, no thank you. 
God's word will come to pass;
just as He told the earth to bring forth grass. 
—
To my readers, I pray that you find your hope in whatever suits you best. 
Want to see more HCFSU? Be sure to like us on Facebook and follow us on Instagram, Twitter, TikTok, Youtube and Pinterest!