Quarantine drove UF senior, Erin Russell (English '21), to learn how to crochet and from there she learned how to make little octopi. Then, The Octopus Project was born. From her crocheted octopi came an organization to send an octopus to people in exchange for a donation of at least $5 to Black Lives Matter (BLM) organizations like the LoveLand Foundation, Campaign Zero and National Bail Out or LGBTQ+ organizations like the Trevor Project, Project No Labels or LGBTQ Freedom Fund. These are only a few organizations that you can donate to, you can see the whole list here.
Now, the full team for The Octopus consists of (from left to right) Lucas Grinspan (Computer Sciences '21) as Web Developer, Lianne D'Arcy (Journalism '21) as Social Media Coordinator, Erin Russell as Head Creator and Noel Griffith (Telecommunications '22) as Logistics Coordinator and Penelope, their cat intern. Together, this team runs The Octopus Project from a Gainesville apartment. I was lucky enough to speak to the team to talk about the success of the project.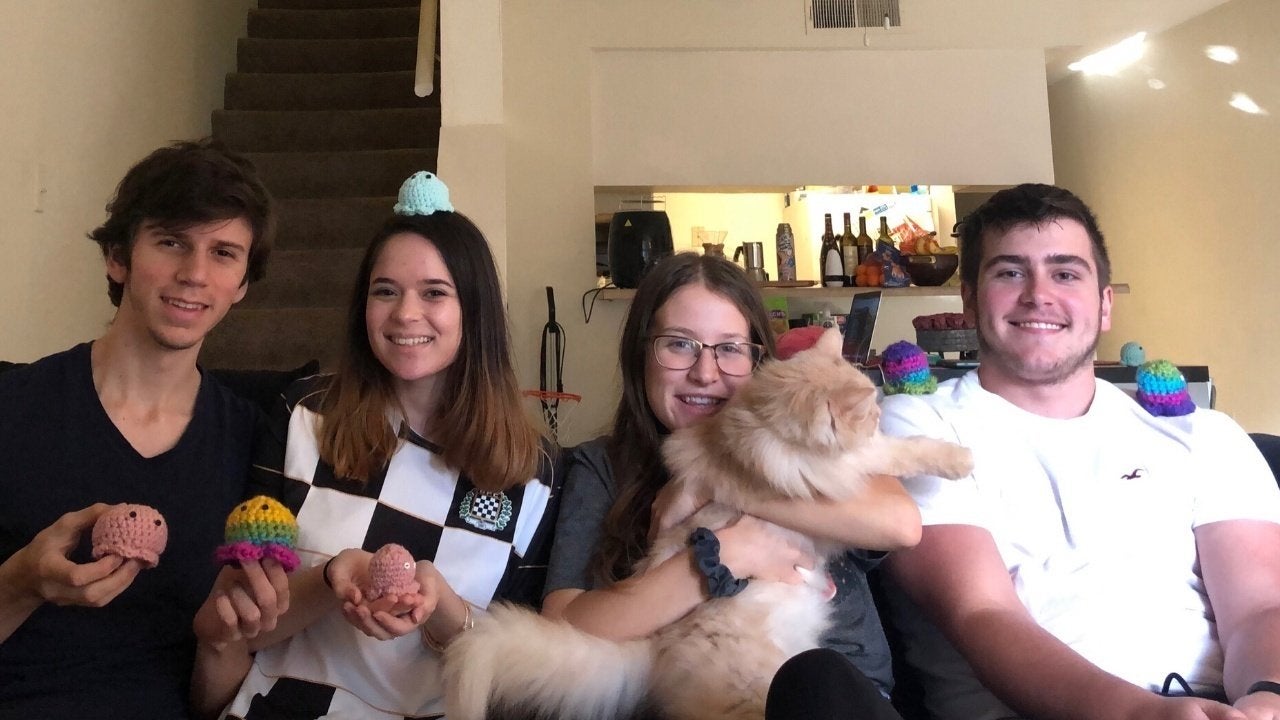 Responses have been edited for clarity.
Her Campus: How did you guys come up with the octopus project?
Erin: At the beginning of quarantine I learned how to crochet because it was something I've been wanting to do since I was really little. Then I was like "wouldn't it be cool if I crocheted octopi and sent them to people in exchange for donations?" I felt like I wasn't doing enough, that there are so many things going on, how can we do more? Then, I have wonderful friends and they decided to join in.
HC: Of all things that you could make, why did you choose an octopus?
Erin: It was the first things I learned how to crochet. I looked it up on YouTube and I was like "easiest animal to crochet" and the octopus video was the first thing that popped up. One morning I literally spent 6 hours learning how to make it.
HC: What has been your favorite part of starting this project?
Erin: My favorite part so far has been how much positive support we're getting from people and how many people are getting involved with different organizations. It's very heartwarming.
Lianne: It's nice to see how far we've come from the beginning. It was just like a random thought, you know?
Lucas: In the website, I made a form that people can contact us through and send us pictures of their donation. So, I think my favorite part was seeing people actually use that form and seeing the donations trickle through that. It's been really cool to see.
HC: On the topic of student activism, what do you hope this shows other students who want to help but maybe don't know where to start?
Noel: On the website we made a note about craftivism. I think one of the main points, whether we are very explicit with it or not, is that you don't have to have something huge right away if you want to start a movement or try to make change. It's a crochet octopus. We're just doing that and look at the impact that it's had.
Lianne: Anyone can make a difference, no matter how small. Still counts.
Erin: Another thing that's crazy is that my three younger siblings have been posting about this, so I've been getting messages from like 15, 16-year old kids about it, which is cool. I guess another thing about it is that age or what place you're at in life doesn't really matter, you can still do something.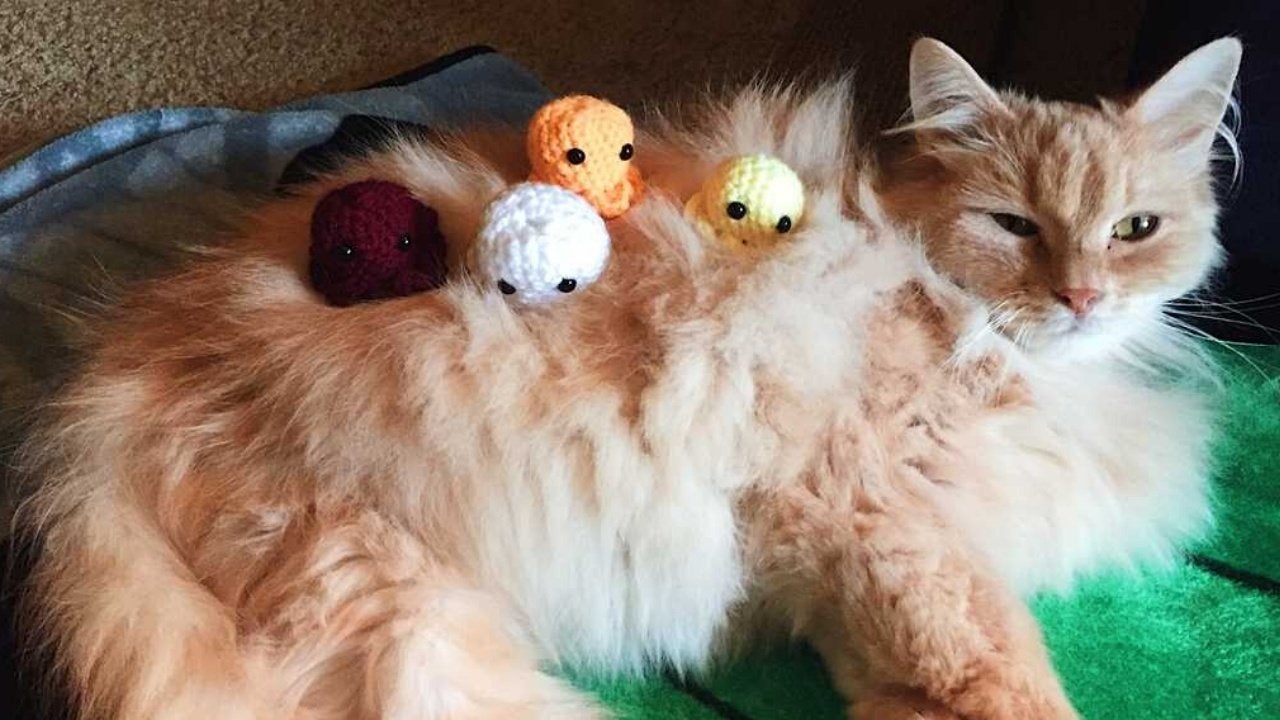 HC: What have you guys learned either individually or as a team from starting this project?
Erin: The importance of social media. I didn't realize how much social media it was going to be and how much talking to people it (this project) was going to be. It's the whole thing. The whole thing is social media, basically.
Lucas: I think it's important to really appreciate the power that the Internet can have. We've made all this impact and done all of this without leaving the house apart from the mailbox and a supply run. It's kind of crazy to see what you can do from a quarantine.
Noel: I don't think we really touched on it, but getting other people, younger people, involved. We were thinking that if it does grow into an official non-profit, we'd offer service hours or something like that if people wanted to pitch in like that and help make crafts.
The project has been active since Friday, June 25 and as of the time this article was written, The Octopus Project has raised $1,024 and sent out 32 octopi. The Octopus Project is constantly adding new items in exchange for donations of $5 or more. You can check out their Instagram here for constant updates and links to donate!
Want to see more HCFSU? Be sure to like us on Facebook and follow us on Instagram, Twitter and Pinterest!