COVID-19 From A Physician's Assistant Perspective
The outbreak of COVID-19 has certainly taken the world by surprise. At the beginning of a new decade, the pandemic had imposed on us so quickly that we were forced to adapt to prevent the spread of a virus that we at first knew little to nothing about. Among those forced to make some of the biggest changes were doctors, nurses and other healthcare workers. Earlier this week, I had the privilege of interviewing Patricia Bernstein, a physician's assistant from Boca Raton, Florida. She explained to me the many ways in which healthcare workers, such as herself, have adapted to this pandemic.
Her Campus (HC): What made you decide to become a PA?
Patricia Bernstein (PB): First of all, being a PA is an awesome profession. It is one of the best choices I ever made. What made me become a PA was mostly that I enjoy dealing with people, but more so, I get a lot out of being rewarded for spending time with, treating and making people feel better. I believe that in medicine, there is a lot of learning every single day. I have been doing it for over 20 years, and I still learn something every day. Specifically, being a PA, you really do have more face time with the patient, even more so than the doctor, because I'm doing all of the follow-ups. Every couple of weeks they are coming in, and I'm sort of the face that they see most, and I enjoy that. I like the relationship aspect of it. I like the learning aspect of it. I like the challenge of coming against different things all day long.
HC: What has been the most challenging part about working as a physician's assistant throughout this pandemic?
PB: The pandemic itself created a lot of fear within patients, and they had to learn to combat this fear with both facts and reason. A lot of people had a lot of misinformation, and it was my job to educate them. In terms of protocols, before the pandemic, I never had to treat patients wearing a mask, which is now mandatory. Also, we have a different hospital protocol now in how we go about doing rounds at the hospital. It takes a little bit more time to treat the patients because number one, you can't schedule too many patients back-to-back because you have to have a waiting room that will allow only one or two people at any given time. Therefore, it has somewhat changed how many patients I can see in a day and how quickly I can see them.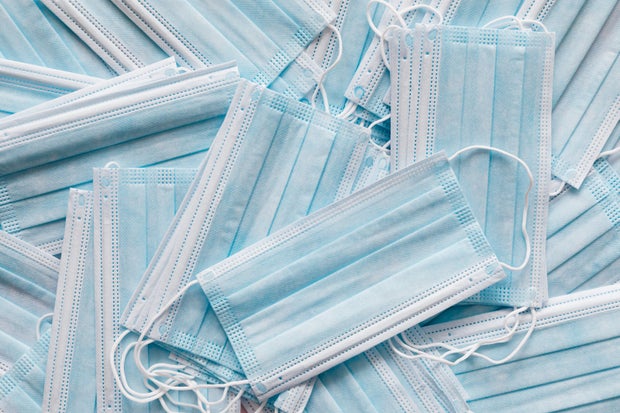 Photo by Karolina Grabowska from Pexels
HC: How is virtual interaction different from face-to-face?
PB: At the office, we use telehealth, a video facetime, with people who have tested positive because typically, if they have tested positive, we are going to be the first people that they will call. There is not a specific treatment per se, but we encourage quarantine, rest, zinc, vitamin C and vitamin D. For obvious reasons, we are not testing people in the office for COVID because we do not want our healthy patients to be exposed to that. We have a whole new avenue of telehealth, but in all fairness, we reserve that for people that we know are positive for COVID. If we think they might be sick, they must receive a negative COVID test before they can be seen in the office in person.
HC: Have you taken the vaccine, and what are your thoughts on it? Currently, who is eligible to receive it?
PB: Currently, in Florida, the vaccine is available to healthcare providers and anyone 65 and older; you just have to be able to find it. It is not as easily available because the number of vaccines is not quite there. Right now, I have opted out of receiving the vaccine, mostly because I do not feel that COVID-19, for me, is a deadly disease. However, for my elderly patients, the statistics have not shown that. They tend to encounter more complications because their immune systems are not as strong. I have a very healthy immune system, and I am constantly in contact with things that I am able to fight, so I opted against the vaccine. Eventually, I believe that it will probably be mandated that I receive it in order to work in the hospital, but right now, it is not mandated, and I don't plan to receive it.
HC: Have your views on the virus changed since the beginning of the outbreak?
PB: Oh, a lot! In the beginning, nobody knew much about COVID-19. I was seeing patients in the hospital right alongside infectious disease doctors, and they were learning about COVID at the same time I was. It was brought to the U.S. with really nobody knowing what to do or how to react to it. Since that time, we have figured out what medicines work for those that are sick enough to be admitted to the hospital. The criteria are not just that a person require a positive test, but that they are over the age of 65, making them a greater risk to complications, and that they are also showing signs of respiratory distress. Their oxygen saturation is measured, and if that is below a certain number, it means that the person is not handling COVID well. If they have chest X-ray findings that go along with possible pneumonia, then that is the criteria for being admitted as well. Finally, once a person is admitted, there is a cocktail of medications that they receive which work. It saves lives for sure.
Want to see more HCFSU? Be sure to like us on Facebook and follow us on Instagram, Twitter, TikTok, Youtube and Pinterest!