With an inspiring passion for positivity, the environment and literature, English blogger Kitty Jade uses her online presence to inspire action, encourage kindness and cultivate authenticity.
Her Campus (HC): Tell us about yourself!
Kitty Jade (KJ): I'm an English blogger called Catherine! Currently, blogging is just a hobby as I'm in high school. My blog has three main categories: lifestyle, books and climate change. I try to keep a theme of positivity throughout it.
HC: How did you get into blogging?
KJ: I found out about blogging through the book Girl Online. I'm so happy I decided to pick up that book and create a blog; I started with random posts until 2019 when I found my niche and started blogging 'seriously'.
The best part is definitely the community; I've met so many amazing people!
I have regular readers from India, Portugal, Kenya, Canada, The United States and Australia. It's mind-blowing in the best way possible.
HC: Describe your ideal day. 
KJ: My ideal day starts at 6 a.m.
I'd sit in bed while reading, do some yoga in my PJs (I never wear gym clothes for yoga), do my morning skincare routine, put on clothes I feel confident in and eat breakfast.
I'd read while eating breakfast too (preferably crumpets!). The following hours of the day would be a mixture of playing the cello, baking, walking with family, blogging and journaling.
I'd end the day just like I started, with a book in my hand and my cat on my lap, all cozy under my duvet.
HC: Tell us more about your history with the cello!
KJ: I started playing in early 2018. Inspiration comes in waves, so I've had a few ups and downs with it. Sometimes I want to play cello all day and other times I just don't fancy it. I try not to put too much pressure on myself to practice.
HC: What's your favorite book?
KJ: Eleanor Oliphant Is Completely Fine, Anne Frank: The Diary Of A Young Girl, Am I Normal Yet?, On The Come Up, Turning The Tide On Plastic, The Goldfinch and Wuthering Heights are my top seven. I couldn't possibly narrow down that list. I love them all for different reasons.
I've loved Anne Frank's diary for a very long time. It was my favorite book as a child because I felt like Kitty, as if Anne was talking to me as she wrote her diary. It's quite cute in retrospect, although I didn't fully understand Anne's fate when I was little. 
HC: What's your favorite thing to bake?
KJ: I am gradually moving toward veganism, so I have been exploring vegan baking recently. I love making cupcakes!
You can easily be creative with them: add rainbow glitter, make them lemon flavor or fill the center with jam. The options are endless and creativity makes baking fun!
If you're looking for good vegan recipes, I recommend The Little Blog Of Vegan and The Vegan Blog Of Baking.
HC: What blog post are you proudest of? 
KJ: I am most proud of my post in which I shared my experience with grief. It was very difficult to write, but the responses made it worth it.
Although it can be scary, sharing your life on the web can offer opportunities to discuss difficult experiences with people who have gone through the same things.
It's not like I can walk around town going, "whose Granny died this year?"
With the Internet though, it works. People feel much safer at a keyboard.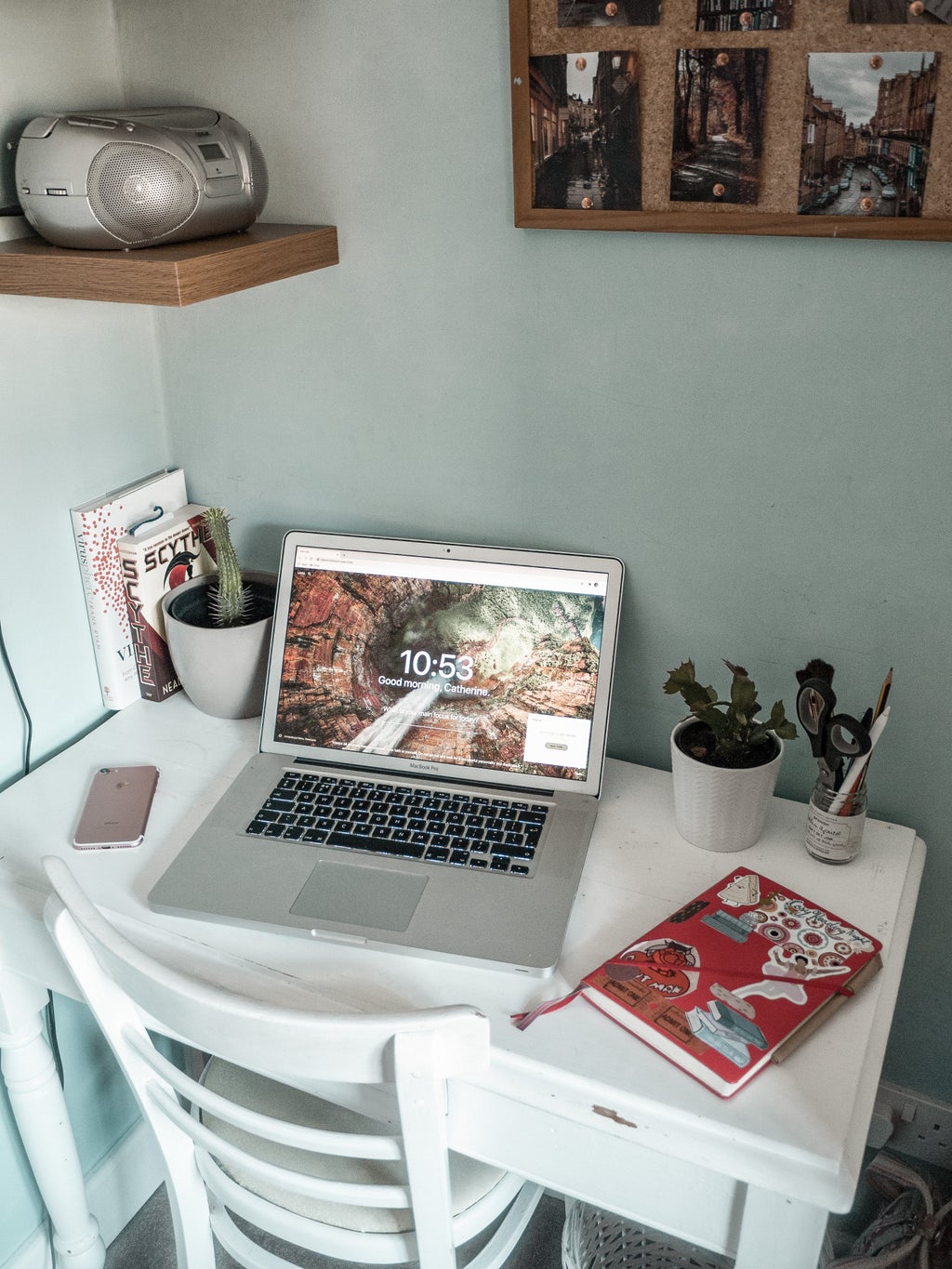 HC: What are your tips for aspiring bloggers?  
KJ:
Education comes first, no matter how passionate you are about your online presence.
Don't compare yourself to others!
There's nothing embarrassing about posting your writing to the Internet. Those that make fun of you are jealous. Don't keep your blog a secret; it becomes a mental burden you don't need.
Prioritize real life relationships over online relationships. You can make real friendships over the internet (I've been friends with a girl called Florence for four years because of blogging), but people in your real life need your attention! Don't let them slip away.
HC: What's the biggest obstacle you've faced?
KJ: My biggest blogging obstacle is being less than perfect; I'm very ambitious, which can be both good and bad. When I don't live up to my own expectations, I beat myself up.
Such a first world problem, I know.
But if you are reading this, please bear in mind the people behind the screen are real people. They have lives, emotions and personal struggles.
HC: How did you become passionate about climate change?
KJ: May I preface this by saying if you're not active in the climate change activist community, you aren't "wrong"? I don't intend to shove my opinion down your throats.
If in the next paragraph I sound 'angry', it's because I am. I'm tired of people with power ignoring our planet. 
If the world burning beneath our feet doesn't scare you, then I'm not sure what to say. There are so many global issues circulating around, but if the planet dies, how can we save the people and economy? Isn't it worth the extra investment in money now, to save your home in the future?
I've been interested in climate change for as long as I can remember. In Year 7, however, it really manifested. I was a member of this "Plastic Society" where we wrote letters to the local MPs, organized litter picks and gave school lectures about the climate emergency. I was scared for the future of the Earth and the people on it. I still am!
There are so many ways to make a difference: taking public transport, using a blanket instead of heat, eating less processed food, switching to a renewable energy supplier and buying secondhand.
Individuals can make a difference.
Action starts today, with YOU.
You can find Kitty Jade's blog here and her Instagram here.
Want to see more HCFSU? Be sure to like us on Facebook and follow us on Instagram, Twitter, TikTok, Youtube and Pinterest!