Dr. Jill Biden is now officially the current First Lady of the United States, as per her husband's inauguration on Jan. 20, 2021. This is not the first time she has stepped into the white house, though, as she was the Second Lady from 2009 to 2017 during Joe Biden's vice presidential terms. So, while we may know who she is now, let's go through a timeline covering some of the previous aspects of her life; to get to know our First Lady better.
Childhood and Early Years:
On June 3, 1951, Dr. Biden was born Jill Tracey Jacobs in the town of Hammonton in New Jersey. Her father was a bank teller, and her mother was a stay-at-home mom who took care of Jill and her four younger sisters. While she was born in New Jersey, her family moved around quite a bit as she was growing up, and she ended up spending most of her childhood in Willow Grove, Pennsylvania.
Jill spent her teenage years getting her first job as a waitress and attending Upper Moreland High School, where she would graduate in 1969.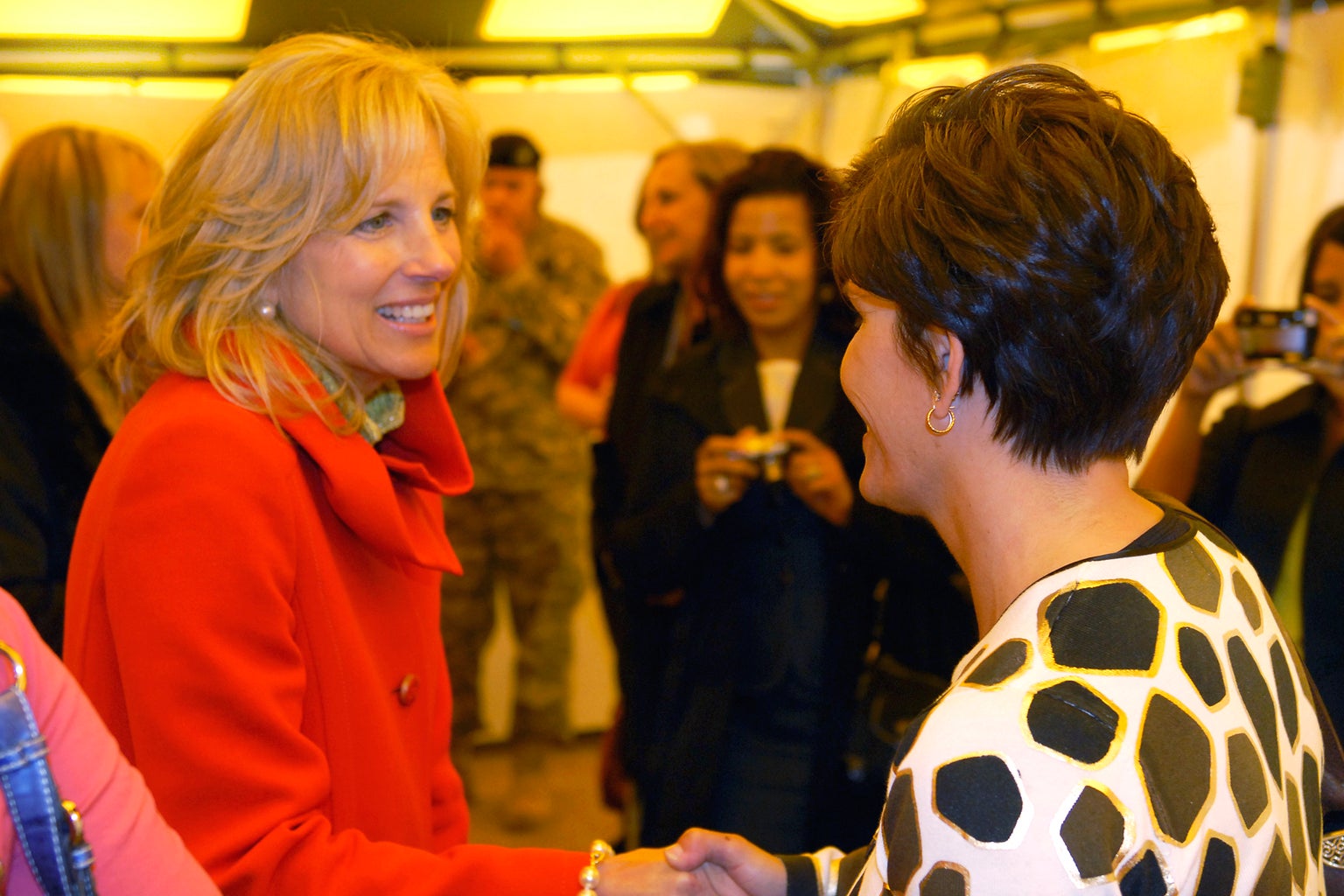 Schooling and Career:
Her initial education goal was aiming for a Fashion degree and attending a junior college in Pennsylvania, but later decided it was not for her. She instead attended the University of Delaware, and in 1975 would graduate with a bachelor's degree in English.
A year after receiving her bachelor's, she began her education journey as an English teacher at St. Mark's High School. She then would become a reading specialist at Claymont High School as she began pursuing her master's degree. She would receive her Master of Education from West Chester University in 1981.
After this educational landmark, she took on several other English teaching jobs while pursuing her second Master of Arts in English from Villanova University.    
With a bachelor's and two master's under her belt, she still had a desire for more: Jill had a passion for not just literature but furthermore the strong value she saw in teaching.
Her final and most recent educational decree was made in 2007 when she returned to the University of Delaware, the University she received her bachelor's degree at earlier in her life and earned her Doctorate in Education, making her Dr. Jill Biden.
And now, ever since 2009, she has been an English Professor at Northern Virginia Community College.
Joe and Jill:
During her senior year at the University of Delaware, Spring of 1975, Jill would go on her first date with her future husband: Joe Biden. She told Vogue that after their first interaction she, "called [her] mother at 1:00 a.m. and said, 'Mom, I finally met a gentleman.'"
Their relationship took off quickly, with Joe eagerly asking Jill to marry him a total of six times! She remarks in a Time article she wrote in 2019 that she was "falling in love" but wanted to build her "own relationship" with his children, Beau and Hunter, before they tied the knot. But sure enough, sixth times the charm, and Joe and Jill got married in 1977. They then had their first daughter, Ashley Biden, in 1981.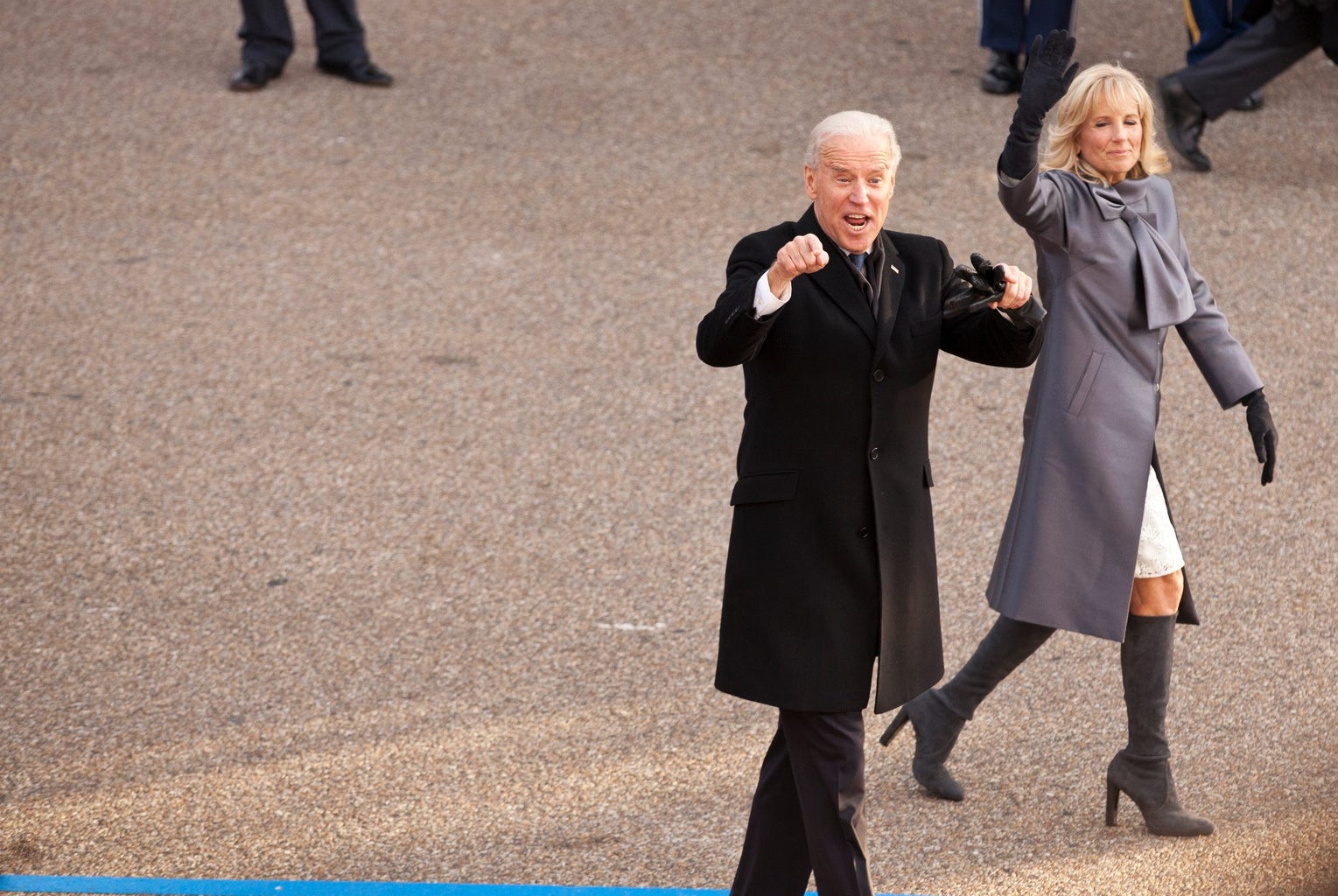 Second Lady:
Dr. Jill Biden became the Second Lady once her husband was sworn in to be the 47th Vice President in 2009. Despite her new political title and role, she still maintained her career as a Professor at the Northern Virginia Community College, which she had just started that year. So, while she advocated for the value of community college and military families, she continued to grade papers and teach while serving as a politician.
Some of her highlighted moments during her time as Second Lady would be when she hosted the first-ever, "White House Summit on Community Colleges," helped put together and launch Joining Forces; an organization that supports veterans, caregivers and more, and traveled to over forty different countries to speak and advocate for a variety of topics—women's rights, education and more.
Today, Dr. Jill Biden plans on once again juggling the demanding tasks of her political position and continue her English Professing career at Northern Virginia Community College, but all with an upgrade: as First Lady.
Want to see more HCFSU? Be sure to like us on Facebook and follow us on Instagram, Twitter, TikTok, Youtube and Pinterest!