Chrissy Teigen Threw a Wedding for Her Daughter's Stuffed Animals
Chrissy Teigen and John Legend are two of Hollywood's biggest celebrities, who share two children, Luna and Miles. The model and singer duo are quarantining just like the rest of the world. Except they're doing it in style. The couple decided to rent out a beach house mansion for their family to stay in during these tough times. On Friday, Chrissy and John decided to pass time in their rented house by throwing a wedding for their daughter's two stuffed animals. Chrissy took to Instagram to share with her followers each moment from this special day. The family spent the morning baking a two-tiered chocolate cake in the kitchen because "that was what the groom requested," according to Chrissy. Their daughter, Luna and John then began to prepare the aisle for the bride, as well as set up chairs for the two guests — Chrissy's mom and son, Miles.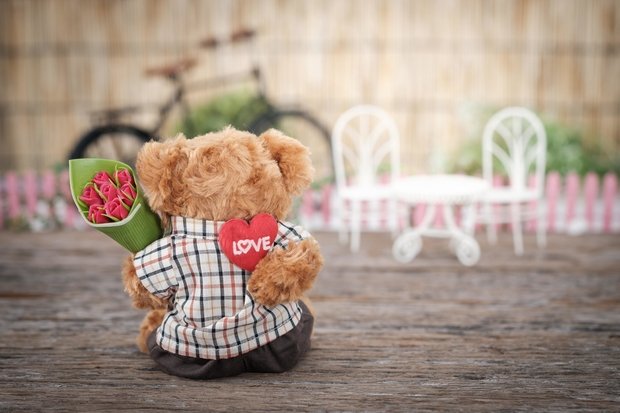 Photo by Acharaporn Kamornboonyarush from Pexels
As the wedding was ready to commence, the bride wore a veil made out of tissue paper. She began her walk down the aisle as the wedding music "Here Comes the Bride" started playing. Luna guided the bride down the aisle, crawling next to her to show her support. Waiting for the bride at the end was Chrissy, who officiated the entire ceremony. As the ceremony began, Chrissy shared some beautiful words about the lovely stuffed couple. "Thank you for gathering here today on this very special day, It's a beautiful day. Well-deserved in what has become 26 weeks of an incredible relationship," Chrissy announced to the crowd. No Teigen/Legend family wedding would be complete without John Legend singing, which is exactly what he did. John then sang his rendition of "Hands To Myself" by Selena Gomez. The happy couple then showed their love for each other by combining two jars of sand to show they are one.
Teigen live-streamed the entire ceremony on her Instagram account, which seemed to keep virtual guests from all over the world extremely entertained. The reception was intended to follow in "10 minutes," according to Teigen. However, she later announced "Everyone fell asleep," which cut the celebration a little short. Fans loved this new form of entertainment, and some even said "this wedding is more beautiful than mine was," which cracked a lot of laughs. Although the wedding was cut short due to the family's nap schedule, the ceremony was gorgeous, and the cake looked stunning as well. John took to Twitter to explain that during these tough times they are doing everything they can to keep their children entertained. Which is why they ended up renting the house on the beach, they figured it would be easy to keep their kids entertained with a private ocean nearby. By attempting to keep their kids from going stir-crazy, they helped fans from all over the world get a little laugh during these tough times.
Want to see more HCFSU? Be sure to like us on Facebook and follow us on Instagram, Twitter and Pinterest!