Her Campus (HC): Caitlyn, can you tell our readers a bit about yourself?
Caitlyn Daley (CD): My name is Caitlyn Daley and I am a senior at Florida State majoring in Retail Entrepreneurship and Visual Merchandising. Fashion has always been an interest of mine and I have always known that I wanted to pursue a career in the fashion industry, focusing primarily on product development or merchandising. I'm a bit of a nerd when it comes to traveling, art, books, writing and any kind of expressive or creative content.
HC: What do you do with Clutch Magazine? What are the responsibilities of your position?
CD: I am Clutch Magazine's Editor-in-Chief and am responsible for overseeing the six conceptual photoshoot sections of the magazine, including menswear, trends, lifestyle, editorial, beauty and runway as well as the administrative roles, including the public relations team, the advertising team and the content team. I also manage our finances, merchandise, and work with the social media team to promote fundraising efforts and magazine related content throughout the semester. These roles ensure exposure and contribute to the success of our release party, where we unveil that semester's issue to fellow students.
HC: What made you want to become Editor-in-Chief? What steps did you take to become Editor-in-Chief? How did that process look?
CD: Becoming Editor-in-Chief was about doing the right things and being in the right place at the right time. In December of 2018, the standing Editor asked me to become the new Editor's Assistant, a position that people typically interview multiple times for, as the previous assistant had resigned. I was lucky enough to be promoted with no formal interview as the publication had confidence in me. Back in January of 2017, when I first started with Clutch, I was a Fashion Show Stylist, where I helped create outfits for our annual fashion show, after which I quickly got more involved and became a director within one semester. Since then, I've worked on over 10 photoshoots, ultimately becoming Editor-in-Chief, a position that I've always wanted to have in college. As soon as I heard about Clutch Magazine as a freshman, I was determined to become its Editor. Recently, I found a journal entry about wanting this position that I wrote freshman year… I have really come full circle!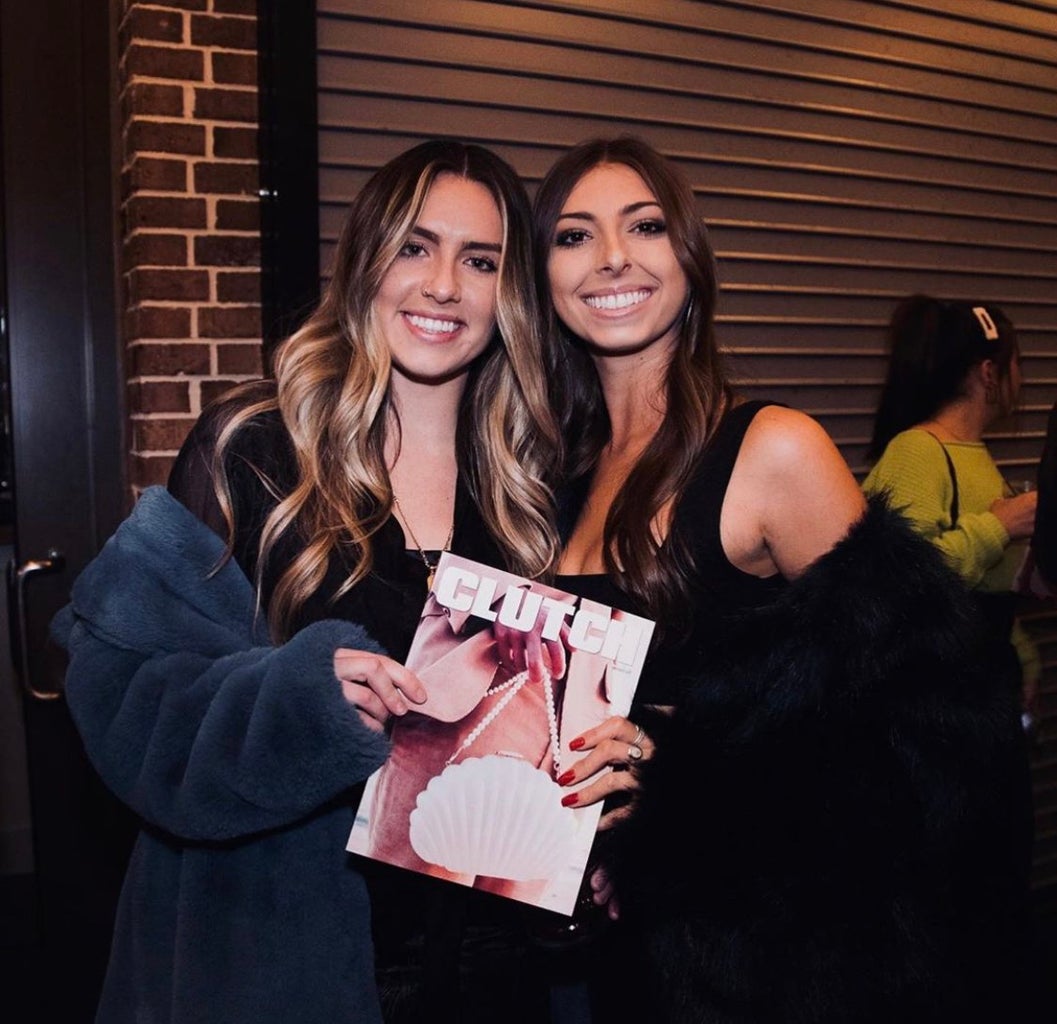 HC: Have you always loved fashion? If so, why?
CD: Yes, I have loved fashion from the minute I knew what clothes were! My passion was limited to loving clothing until I was 12, the age at which I realized that I could actually make a career out of it. I quickly realized what "fashion" was, and that there were stable jobs within something called an "industry," where I could pursue my creativity in a tangible way. I was always a creative child, drawing, sketching and painting anything and everything I could think of. As I got into my preteen years, my creative focus shifted even more towards fashion after a trip to Milan with my family in the seventh grade. Fashion is everlasting. Fashion will be around as long as people are around, and there's something incredibly magical about this omnipresent industry within an ever-changing world. Being able to express yourself is the greatest gift you could have – whether it be through fashion or another creative pursuit.
HC: What have you accomplished thus far with Clutch Magazine? What do you hope to accomplish this semester?  
CD: My greatest success as Editor-in-Chief has been the fall 2019 issue released this past December. This was the first issue that I created as Editor and it's safe to say that my whole heart went into its creation! The concept behind this issue ultimately rebranded the magazine as a more high-fashion and creatively diverse publication, which I am incredibly proud of. We took our creative concept and ran with it – not wanting it to be limited to the pages of the magazine, but incorporated it throughout every graphic promotion we released. We have a lot of great things planned for this coming issue and I'm incredibly excited about the direction Clutch is taking. I have spent the past seven semesters working with Clutch, and throughout that time, I have worked on seven separate issues, all with their own unique creative concepts. We have expanded our social media presence immensely by developing a marketing strategy focused on engaging viewers to promote our brand. This has been a huge step in building brand exposure and recognition for the magazine. I am extremely excited [about] this semester's issue, and although I am sad to leave the publication behind, the future Editor and Creative Director are incredibly talented and will continue to grow the magazine for semesters to come!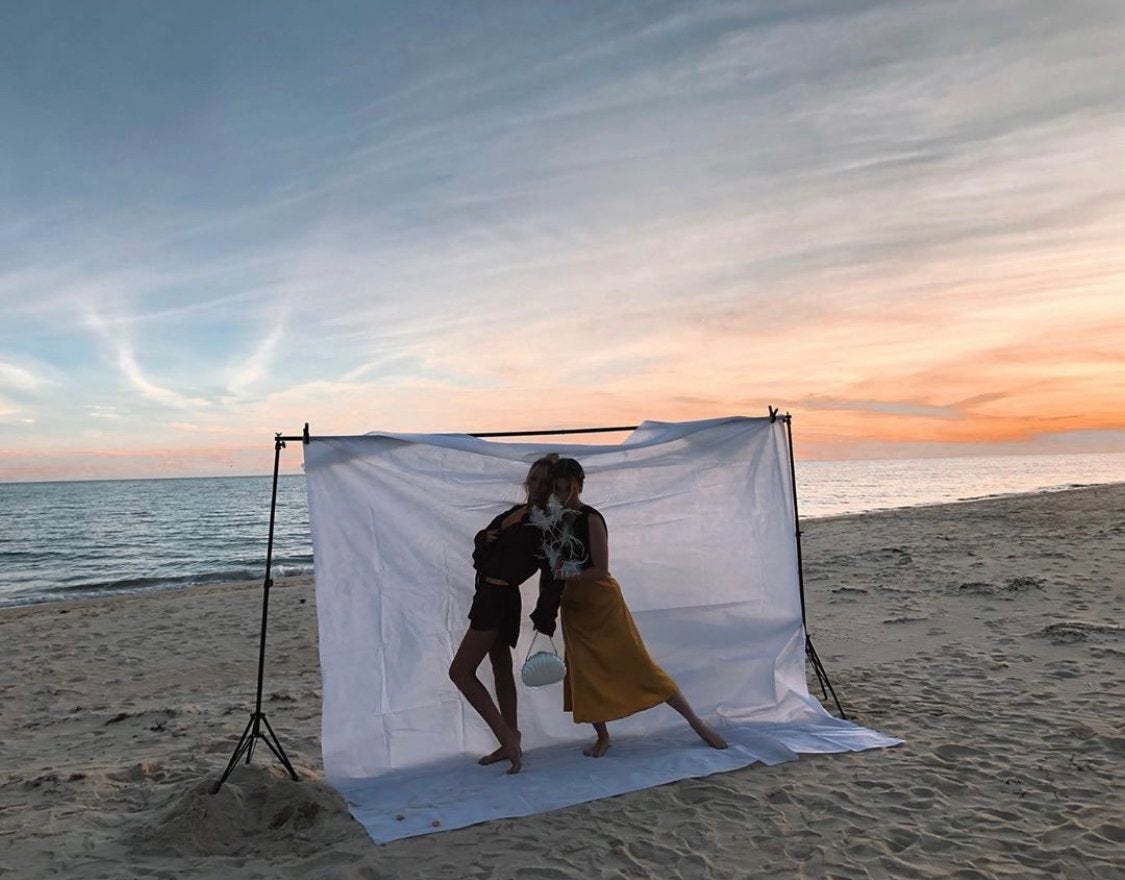 HC: What is your favorite thing about Clutch? 
CD: My favorite thing about Clutch is the unique outlet I have found in bringing my creative ideas to life through photoshoots. We've done so many photoshoots and it's amazing to see each idea and concept come to life right in front of my eyes. The success of Clutch is truly a group effort and is dependent upon everyone – from the Concept Directors and their assistants, beauty team, stylist team, photographers to the models. This dynamic has shown me all that a group of like-minded individuals can accomplish if and when they work together.
HC: Can you describe the dynamic of your team at Clutch?
CD: The dynamic of our team is so inclusive, which is one of the things that I love most about the magazine. We are able to collaborate and play off each other's ideas so well that staff meetings are always a time of creative thinking, collaboration and bouncing around ideas to come up with relevant solutions and concepts.
HC: What does a day in your life as Editor-in-Chief look like?
CD: There's no black-and-white answer to this question because every day as the Editor of a publication is different. I am always double-checking that assignments are completed, coordinating with the advertising and public relations teams, and following up on emails, social media posts and staff dues. I like that each day is so different because it keeps things interesting and gets me excited about what is to come. I typically have about four meetings each week with no set time or set team, being Editor-in-Chief is more about working as needed.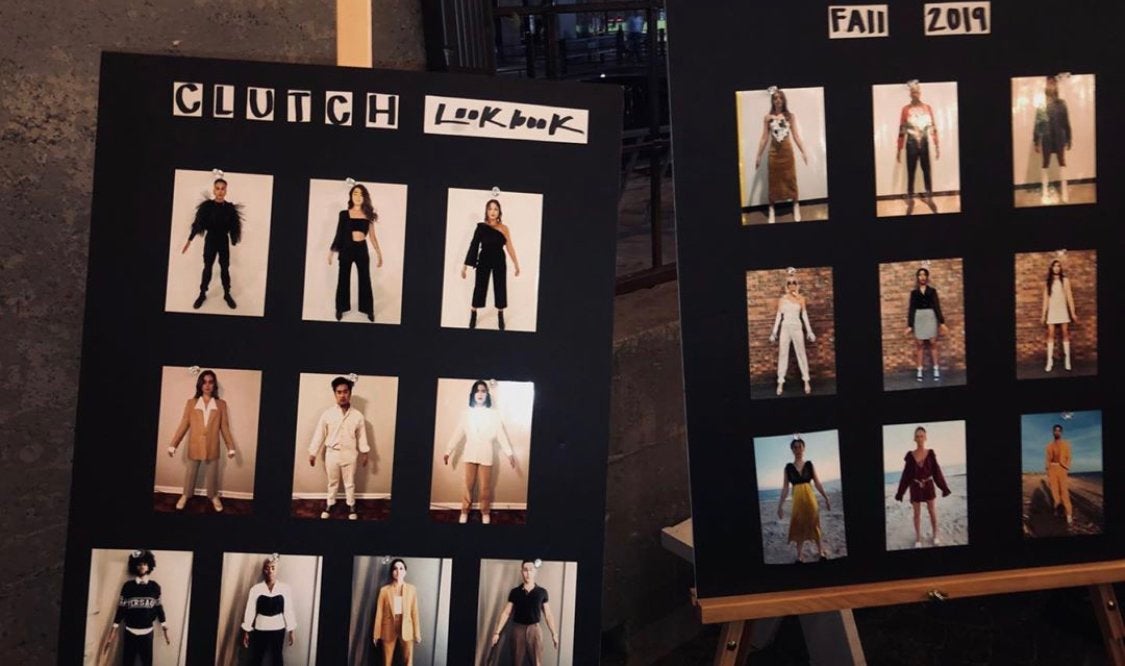 HC: Where do you imagine yourself five years from now? What is your dream job?
CD: In five years I see myself living in New York City, maybe working for a popular fashion designer. My dream job is definitely working for a fashion publication or in an international fashion house, possibly in London, Florence or Milan. I've always loved traveling and hope that my future job will allow me to do so as needed!
HC: What advice do you have for anyone interested in pursuing a similar position?
CD: My advice in getting involved with something you're deeply passionate about is to never lose sight of what you truly want. I feel as though my whole life has been centered around this constant love for the fashion industry. Setting your mind to whatever you want to accomplish is all about surrounding yourself with people who keep you focused and grounded. Something that has helped me stay determined is researching people who live the life I want. I have read books and spent hours researching the fashion industry. Studying people who live the life you want and figuring out how they got there will help you make it happen for yourself. Success does not solely come from within, but rather by surrounding yourself with people who genuinely want the best for you and will challenge you towards success. Surrounding yourself with honest people who tell you when you're wrong and when you're right is the key to staying grounded.  
Want to see more HCFSU? Be sure to like us on Facebook and follow us on Instagram, Twitter and Pinterest!