Like all the cool cats and kittens, Carole Baskin is joining the celebrities on the newest season of Dancing with the Stars.
The reality TV star quickly became a pop culture icon with her role in the Netflix docuseries, Tiger King, in which Baskin, who owns a big cat refuge, seeks to shut down Joseph "Joe Exotic" Maldonado-Passage's for-profit breeding of big cats. Following its release in March, the docuseries quickly became a hit across the nation. But fame comes with a price. Since her rise to stardom, Baskin has been threatened, became the punchline for late-night talk-show jokes and was questioned in a cold case murder investigation.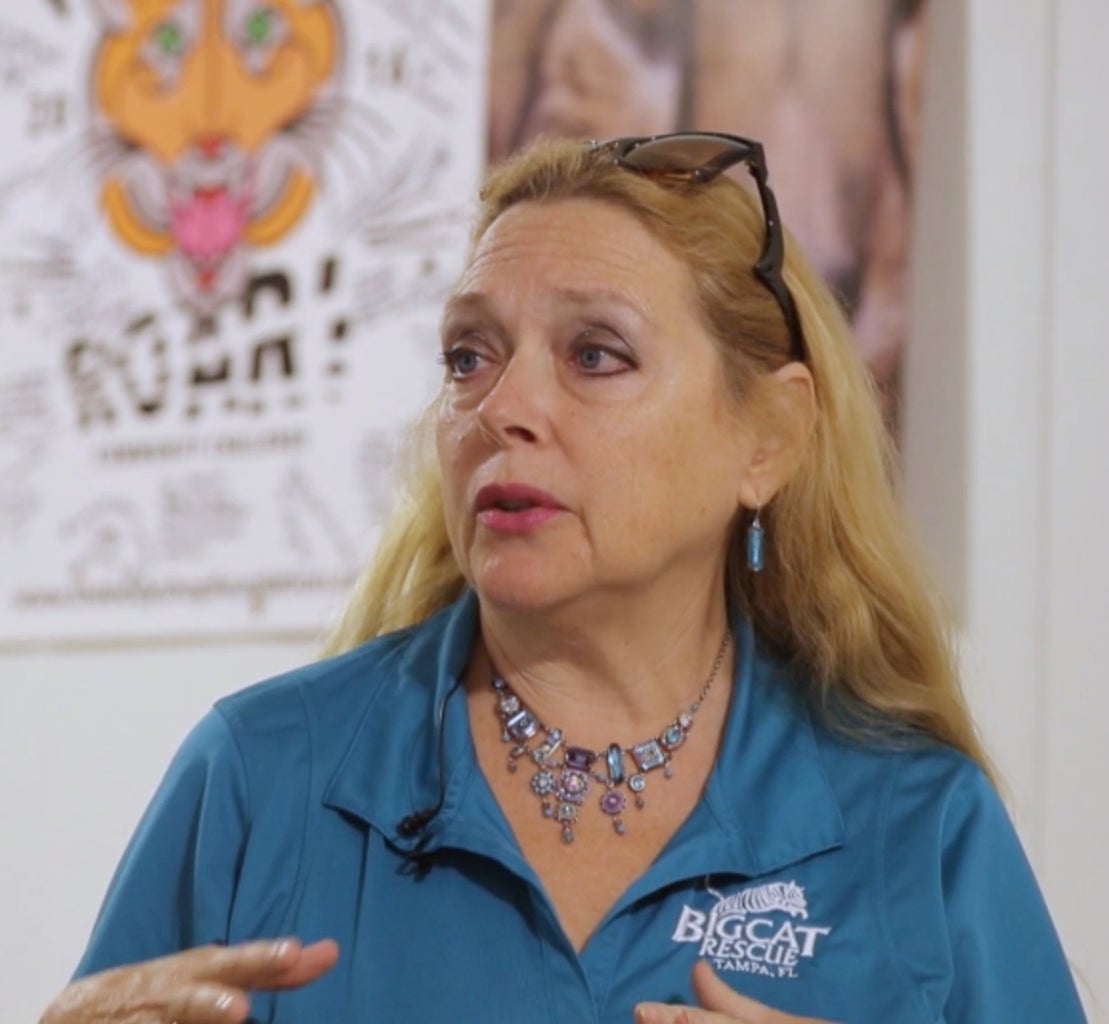 However, the derision that Baskin has faced has not caused the founder of Tampa's Big Cat Rescue to shy away from the spotlight. ABC announced on Sep. 2 that Carole Baskin would be joining its new cast of celebrities competing in the new season of Dancing with the Stars for the mirror ball trophy. Her competitors include head coach Monica Aldama (CHEER), Kaitlyn Bristowe (The Bachelor), Super Bowl champion Vernon Davis, Disney Channel actress Skai Jackson, Backstreet Boys singer AJ McLean, rapper Nelly and many others. Take a look at ABC's website for their full list of hot celebrities.
Supermodel and businesswoman, Tyra Banks, will be taking over hosting during the new season after long-time co-hosts Tom Bergeron and Erin Andrews announced that they would be leaving the series in July.
Baskin's husband, Howard, told Patch that his wife was thrilled when ABC asked her to join the cast of Dancing with the Stars. He said she views it as a chance to further advocate on behalf of her nonprofit, 67-acre Citrus Park sanctuary for tigers and other big cats, which she founded in 1992.
"For weeks before leaving for California yesterday [Aug. 31], Pearlie, Mae and I got to watch Carole practice dance steps playing YouTube dance instruction videos on the TV," Howard shared, showing Patch a home video of Baskin doing the cha-cha. Pearlie and Mae are the Baskin's domestic cats that they rescued after they were abandoned.
Baskin appeared in a newly released promotional video for the new season, wearing her signature 1960's-styled flowered head wreath, wherein ABC introduced the celebrities.
The new season of Dancing with the Stars will premiere on ABC at 8 p.m. on Sep. 14. Episodes can be found on Hulu the day after airing. Tune in to find out which professional dancers this cool cat and her fellow celebrities are paired with.
Want to see more HCFSU? Be sure to like us on Facebook and follow us on Instagram, Twitter and Pinterest!