"Support your local artists" is probably my favorite phrase to say. Charting A-list artists are enjoyable to listen to, but I feel like underground, "local" artists and bands have so much more appeal to them and are a lot more personable than Billboard's top 100. If you're looking for an alternative, bubbly and just generally feel-good music, I will 100% point you in the direction of Cannibal Kids.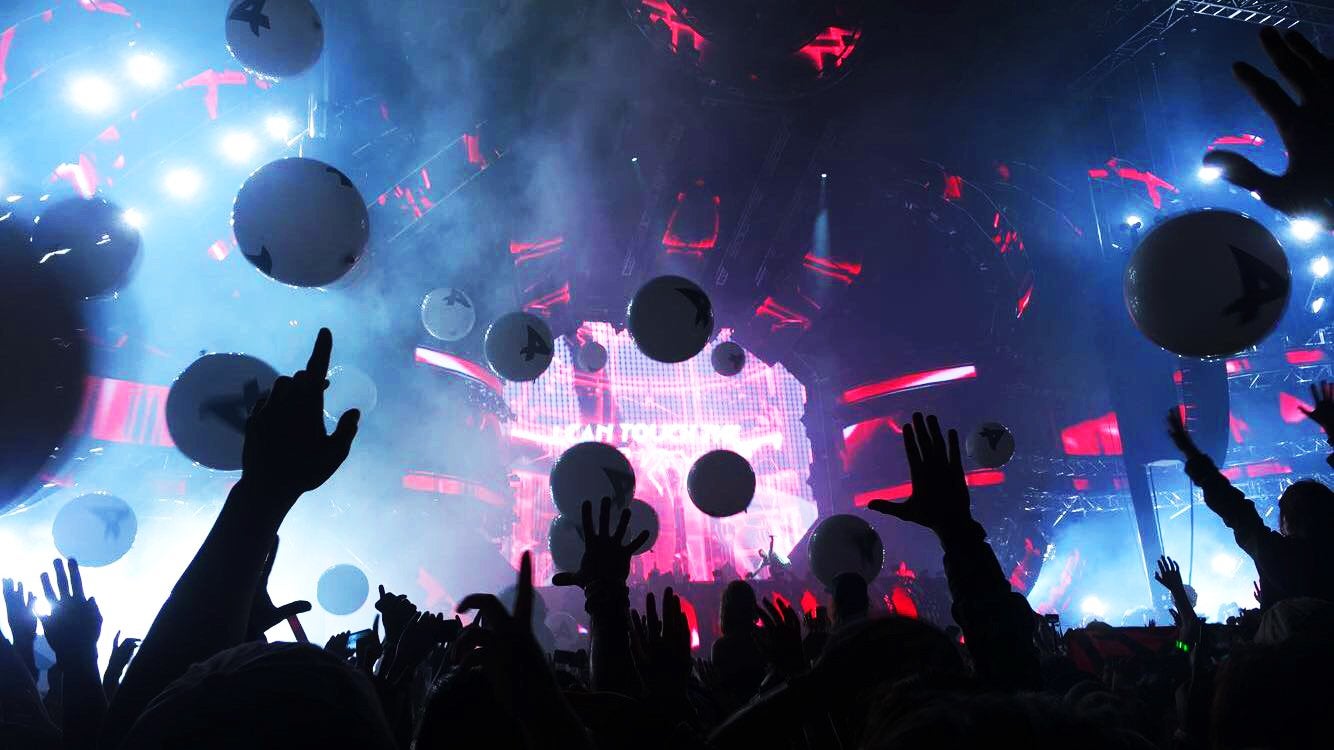 Based in Miami, Florida, Cannibal Kids started when Lead singer and rhythm guitar genius, Damian Guiterrez met Dustin Diaz, the lead guitarist in charge of all those funky tunes you hear in their songs, in middle school. At the time they hadn't coined the iconic Cannibal Kids name, but they were playing in multiple local shows and pursued projects over a multitude of styles. It wasn't until Damian met the energetic drummer Luke Faulkingham and brought him into the band that they slowly started morphing into their current persona. 
When asked what genre they are, the members like to say that they are inspired by Japanese city pop and indie and alternative artists like Rex Orange County, Hiroshi Sato and Kero Kero Bonito. After learning the ropes of the local Miami scene and slowly building their discography with bangers like Graphing and Troubled Mind, they eventually transitioned fully into their unique tone of high energy groovy tunes and became Cannibal Kids. They released debut album Bloom and performed that album at multiple Miami venues. 
Having just recently got off their Don't Talk to Strangers tour with other musical acts, they dropped album deadheads on Feb. 21, 2020 and received nearly 200,000 streams within the first week of release. However, the members voiced the differences in mindset and production between Bloom and deadheads, saying: "We did a complete 180 for this album. OnBloom, we tracked our instruments live and only slightly embellished the songs with added synths and effects. deadheads was completely done in our bedroom. We weren't concerned with instrument types or if it was possible to play these songs live, which were concerns we had that limited us on the previous record. We wanted to make any kind of song! Freeing ourselves from questions like "What is the Cannibal Kid's sound". We just wrote and wrote and wrote until we felt we had enough and then we picked the songs we loved the most and sounded most cohesive. We essentially broke every rule we had for ourselves and made an album with sounds, textures, structures, and concepts we never tried before. Before this, Cannibal Kids was a guitar-band. In this record, guitars take the backseat." 
The Don't Talk to Strangers tour hit locations such as Miami, Orlando and Tallahassee, and hundreds of fans filled the venues Cannibal Kids played at. According to the members, "This tour really solidified how much we love playing music live. Which is a very different concept than making/recording music. The best part is our audience. Getting to see them and meet them and talk and sing with them live. It's a truly surreal thing to go from looking at streaming numbers in our studio to fleshy faces screaming every word of their favorite songs." Lead singer Damian gave us the insider scoop on his Orlando show experience: "I remember being completely slammed before our last Orlando show. I wasn't feeling in the mood to perform until I stepped on stage, looked out into a sea of bodies, all screaming and nearly spitting on my face. The energy is infectious. I just remember thinking 'ahh sh*t here we go again', and then comes the rush." 
Clearly, the band truly values and thrives off of their fanbase, which we believe will be extremely happy to hear that the band actually confirmed a tour, saying that they "will be hitting the road all year. We have a big announcement for May, so keep your eyes on that."
Finally, the members have big plans for their band. Saying how their future is looking bright, they also mentioned "deadheads is doing incredibly well so far and judging by the massive response we got over its release-weekend, it's only going up from here. We've got tours, videos, merch and events all lined up for this year. And our passion for making music is only growing. So please stick around, we really are only just starting." 
Want to see more HCFSU? Be sure to like us on Facebook and follow us on Instagram, Twitter and Pinterest!