Brave Woman or Heartbroken Lover "In the Land of Men"
I had never heard of Adrienne Miller and chances are you haven't either. However, her memoir In the Land of Men is topping book charts and book lists this February. Among the pages, Miller seemingly starts to tell a ripe and intensely personal story about a young woman in the late nineties. This woman rose to the top of the literary industry by first becoming an editorial assistant at GQ Magazine and then eventually becoming the first woman to take on the role of literary editor of Esquire.
Suddenly, Miller pumps the brakes. This is not a story about Miller's struggles against sexism and prejudice in the workplace, but the story of David Foster Wallace (the best-selling author of the post-modern satire Infinite Jest). At least, that's what The New York Times believes. Readers and critics can't seem to decide how they feel about Miller's memoir.
The HarperCollins website includes a total of 17 quotes of "praise" about the memoir.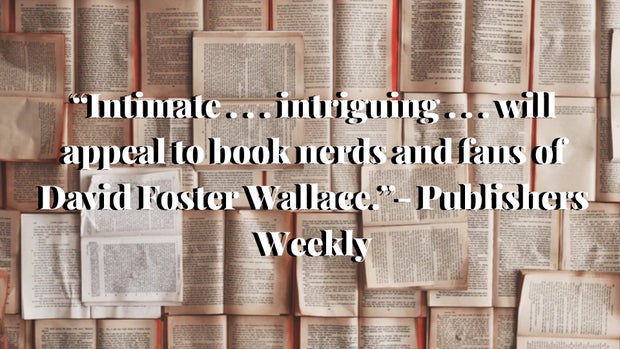 LaVonne Patoir
Noticeably missing from the list of reviews is The New York Times article "Sexism and Genius Collide 'In the Land of Men'". The NY Times looks down upon parts of the memoir, regarding the points of the book are almost worth mentioning (about her career) but are null. The NY Times especially focuses on how Miller struggles to coincide the genius man she knew that took his life with a man who "did not apparently see or treat women as fully human." "Painful" and "frustrating" are the two words The NY Times warns its readers with.
On one hand, readers are allowed to tap into the daily hardships that Miller faced as she fought her way to the top. 
Miller states, "Before I had this job, I had never known, like really known, that there were actually environments in which women's bodies were evaluated as if they were tires, or trucks…" That's how Miller describes life before her job at GQ. Miller tells handfuls of other stories along the way, such as colleagues asking her to twirl if she wore a skirt to work, the rude comments she received (e.g., "That's the best set of tits I've seen all year.") and internally knowing that everyone assumed that she slept her way to the top of the chain. 
On the other hand, readers are forced to consider that the path Miller took was a little less than perfect. 
"Maybe I was the problem here. Maybe I wasn't conveying any sense of gravitas. And maybe I was the one with boundary issues," Miller expressed. The author she worked with, David Foster Wallace, forgot her name at times and even mentioned that he'd rather sleep with women that read. 
"I know, believe me, on every possible level, I know," Miller notes. Miller acknowledges what her readers must be feeling when reading her story.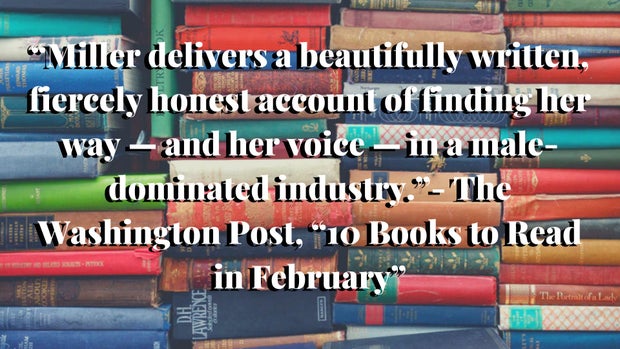 LaVonne Patoir
The opinions on Miller's memoir seem to depend on the story her critics think they are reading. Are they reading a story about a brave woman breaking down barriers and facing conflicts? Or is she a heartbroken lover struggling with the demons (and then men) from her past?
Want to see more HCFSU? Be sure to like us on Facebook and follow us on Instagram, Twitter and Pinterest!